Overview
KrisFlyer is the frequent flyer program of Singapore Airlines, the national carrier of Singapore. It is designed to reward loyal customers by offering a range of benefits and privileges. Whether you're a frequent traveller or an occasional flyer, KrisFlyer allows you to earn miles when you fly with Singapore Airlines or its partner airlines. Singapore Airlines is very popular among Indian points and miles enthusiasts for its complex product. Singapore Airlines may not be suitable for all due to its limited connectivity but being a Star Alliance member one can easily book with partner airlines.
It's mainly popular for its amazing First Class product called Suite which can be found in A380s. It has one of the biggest fleets of wide-body aircraft namely A350 & A380 and Boeing 777 & 787.
Membership & Tiers
Let's dive more into the KrisFlyer membership:
KrisFlyer
You get automatically rolled into the base membership when you sign up. The benefits are as below:
Accumulate Elite miles to redeem KrisFlyer Milestone Rewards, such as discounts, bonus miles, and free upgrades
Members-only promotions, deals, and offers
Mix miles and cash to purchase flights, additional baggage, and select seats
Personalised inflight entertainment on KrisWorld
Discounts on flight add-ons
Complimentary Wi-Fi on board all Singapore Airlines aircraft, excluding Boeing 737-800NG
KrisFlyer Elite Silver
You need to accumulate 25,000 Elite Miles to roll into the Elite Silver tier. You get all the benefits of the previous tier and the rest of the benefits are as below:
25% tier bonus on actual miles flown on Singapore Airlines and Scoot
Complimentary Standard Seat selection in Economy Class on Singapore Airlines
Automatic assignment of the best available standard seat for the travelling group on Scoot
BoardMeFirst and an additional 5kg with every baggage allowance purchase when travelling with Scoot
KrisFlyer Gold Elite
You need to accumulate 50,000 Elite Miles to roll into the Elite Gold tier. You get all the benefits of the previous tier and the rest of the benefits are as below
Worldwide lounge access, including Star Alliance lounges
Priority check-in, boarding, and baggage handling
Complimentary Forward Zone Seat selection in Economy Class on Singapore Airlines
PPS Club
PPS Club is another way to get yourself pampered with added benefits if you're travelling with Singapore Airlines as a frequent flyer. This status can only be achieved with 25,000 PPS Points which can only be accumulated based on your spending. You can earn 1 PPS Club Point per SG$ 1 spent at Singapore Airlines. With this, you get SilverKris and some partner lounge access, some partner airline benefits, added luggage allowance etc.
There's even 1 higher tier than PPS Club which is Solitaire PPS Club which can be achieved by accumulating 50,000 PPS Points.

Please do note, that you can only earn PPS points when you are travelling in Premium Cabins, which means, Economy and Premium Economy Cabins are excluded. For more information on the PPS Club, click here.
How to Earn KrisFlyer Miles
You can earn KrisFlyer Miles in various ways, but as this Ultimate Guide is made especially for the Indians, I'm going to focus on the ways where being an Indian Resident you can earn KrisFlyer Miles
Earn When You Fly
With KrisFlyer you can earn miles while flying with Singapore Airlines, Star Alliance Partner Airlines, and code-share partners as well. You can refer to this chart to determine the amount of miles you will earn. Alternatively, you can use the Miles Calculator to calculate the estimated miles.
Hotels
Agoda: You can earn 3 KrisFlyer miles for every 1$ spent
Hilton: You can convert 4000 Hilton Honors points to 500 KrisFlyer miles
Hyatt: You can convert 5000 World of Hyatt points to 2000 KrisFlyer miles
IHG: You can earn 1 or 2 KrisFlyer miles per 1$ spent depending on hotel brands. Alternatively, you can convert 10,000 IHG points to 2000 KrisFlyer miles
Marriott Bonvoy: You can earn 1 or 2 KrisFlyer miles per 1$ spent depending on hotel brands
Radisson: You can convert 10 Radisson Rewards points to 1 KrisFlyer miles
Shangri-La: You can earn 500 KrisFlyer miles per eligible stay
IHCL: You can earn 2 KrisFlyer miles per 1$ spent
Postcard Hotels: You can earn 2000 KrisFlyer miles per eligible stay
Financial Partners
Axis: With Axis Bank credit cards you can transfer Edge Reward Points at a 5:4 ratio for Axis One Card, a 5:2 ratio (Axis Reserve, Axis Magnus), 10:1 (All other Edge RP earning cards), and at 1:2 (Axis Atlas card) to KrisFlyer
AMEX: With AMEX cards, you can transfer MR points at a 2:1 ratio to KrisFlyer
Citi: With Citi Premiermiles you can transfer at a 2:1 ratio and with Prestige it's a 1:4 ratio to KrisFlyer
HDFC: With Infinia, Diners Club Black, and Diners Club Miles you can transfer at 1:1 and with Regalia Gold, Regalia, and Diners Club Privilege you can transfer at a 2:1 ratio
HSBC: With HSBC cards you can transfer to KrisFlyer at a 2:1 ratio
Earn With Partner Flights
As Singapore Airlines is a Star Alliance member, you're entitled to earn points when travelling with Partner Airlines of Star Alliance. Apart from Star Alliance Partners, you can also earn KrisFlyer miles with non-partner airlines such as Alaska Airlines, JetBlue and Virgin Atlantic.
You can calculate and check how many points you'll earn. Each partner airline has its own earning rate. Refer to this chart for more details.

Earn With KrisShop
KrisShop is a marketplace of Singapore Airlines where you can buy gadgets, perfume, and many other things. KrisShop will be discussed later on in this article. You can burn your KrisFlyer miles here but as we're talking about earning, let's dig down to the earning factor. You'll earn 4 KrisFlyer miles per 1 SG$ spent. Though the value is not that great to be considered, but hey, it's better to have options.
Redeeming KrisFlyer Miles
Booking Award Tickets
Redeeming KrisFlyer Miles is a fairly easy task. All you need is to log in to your KrisFlyer account, then go to Book Flight, select Redeem Flight, and put your route and dates, and here you'll find the available list of the flights, which will also show other dates as well as a month.
There are two types of tickets: Saver and Advantage. Saver tickets are quite hard to find and often get sold out faster. So if you want to save those precious miles, you need to plan quite early if you want to grab those Saver tickets.
Singapore Airlines is divided into 13 zones with different mile requirements. In this Chart, you can find the requirements.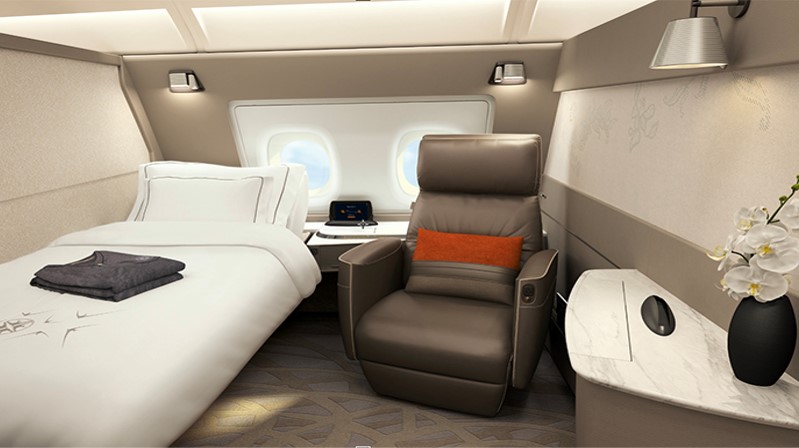 If anyone wants to explore Singapore, it'd be an excellent option for them.
Booking For Nominee
One can add up to 5 nominees to their account. You have the flexibility to remove the nominee but it comes with a flat nominal fee. This deletion will add a cool-down period of 6 months before you can add another nominee.
Upgrade Award Tickets
You can upgrade award tickets with miles. The amount of miles depends on the fare class you have booked your ticket at. Some connecting routes with mixed cabins can not be upgraded directly by yourself, you need to call Singapore Airlines' helpline and ask them to upgrade it. For example, DEL – DSP where you'll be going via SIN, and DEL – SIN is First Class. This will require an additional $25 or 2000 KF Miles as a rebooking fee per person. Please note, that you can not upgrade the partner airline's ticket with KrisFlyer miles.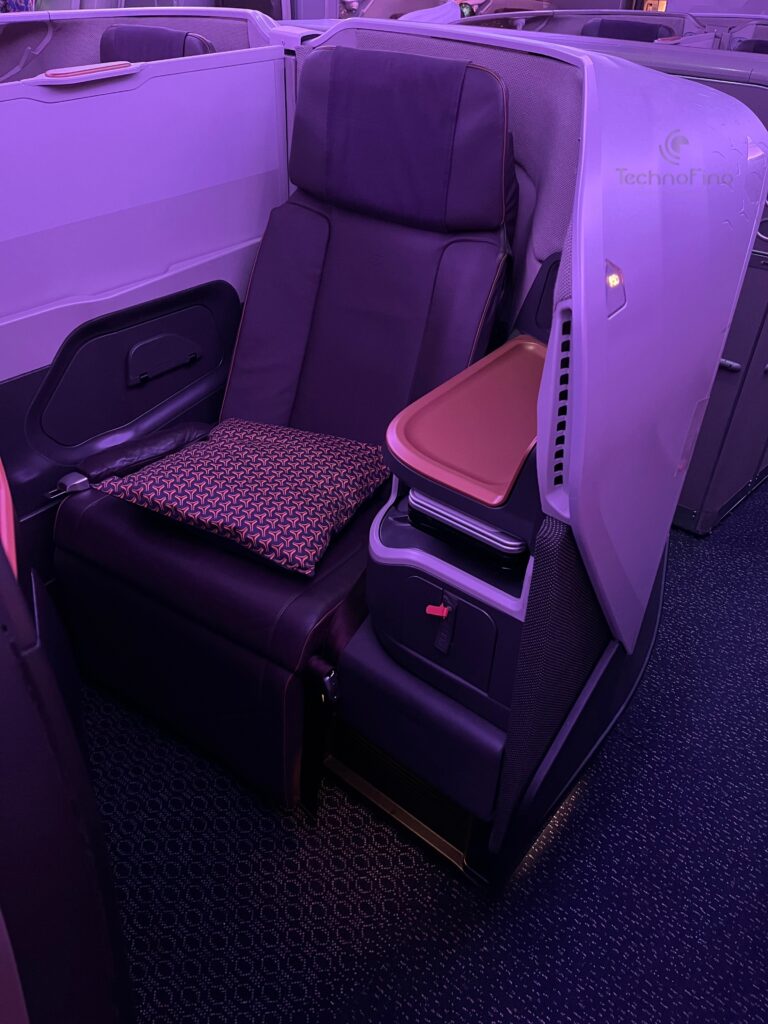 Redemption on Partner Airlines
As a Star Alliance member, you can use your KrisFlyer miles to book partner airlines' flights. The only issue is that KrisFlyer does impose a fuel surcharge, which can pump up the cash burn. You can check this Partners' Redemption Chart for further details.
KrisShop
KrishShop is helpful when you don't have any travel plan before the miles expire. It helps you to get usually more than that ₹.50 value. You get multiple categories of products to browse from Apple iPhone to jewellery, many things are there to choose from. You can visit KrisShop by clicking here.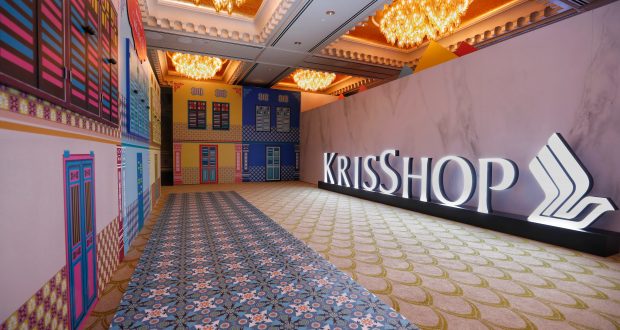 Redemption Examples
Singapore Airlines has a very good network in South East Asia, Europe, USA. The SE Asia redemption is pretty common with Singapore Airlines. From my personal experience, when Axis Bank introduced the points transferring opportunity, Singapore Airlines was the first frequent flyer program where I transferred my points.

SE Asia: BOM – SIN, BOM – DPS, DEL – SIN, DEL – DPS are some of the most popular routes and guess what, if you want to experience the big bird A380, BOM/DEL – SIN is the route for a beginner to even experience the F Suites. The Business Class one way is 43,000 KF Miles and for the F / F Suites it's 58,500, both are on savers

USA: For this sector, you can try the BOM – JFK route which will come at 1,36,500 KF Miles.

UK: Here's one of my favourite routes, which is BOM – ZRH which will come at 1,46,000 KF Miles.
Rescheduling & Cancellation
| Type of Change / Cancellation | Saver | Advantage |
| --- | --- | --- |
| Change of date for Singapore Airlines | 25 | 0 |
| Change of route/cabin class/award seat type/addition of stopover on Singapore Airlines | 25 | 25 |
| Change of date/route/flight/carrier on Partner Airlines | 50 | NA |
| Redeposit of miles for award redemption/upgrades | 75 | 50 |
*all the values are in USD
Stop-Over
One of the best features of Singapore Airlines is to have free stopovers. You can have 1 stopover in a one-way ticket for Advantage redemption and 2 stopovers for a round trip on Advantage and 1 stopover for Saver.
Family Pooling
Family pooling for Singapore Airlines is actually between child and parent. It gives the flexibility to the parents to use the earned miles on the child's account. This specifically is not useful for most people due to this specific condition restriction. Please do note, you can not transfer other's credit card's points to your account or vice versa because it's not applicable according to the T&C. This may cause temporary suspension or permanent ban and forfeit of the points.
Waitlist
With the waitlist, you can nominate yourself for the unreleased award tickets, which can be available prior 3 weeks of departure. It's an easy way to save yourself from constantly checking for the availability of the same. The waitlist will require you to have the same amount of points available to your account to make the booking go through. If you get the waitlisted ticket, you need to complete the transaction within 72 hours of the initiative. If you don't get the waitlisted ticket, it'll automatically get cancelled 2 weeks before the scheduled flight. As mentioned in the tiers of Elite Status, it helps you to gain priority on this waitlist.
Spontaneous Escapes
Spontaneous Escapes is a promo which gets run by Singapore Airlines where you can save up to 30% of the usual redemption value. This applies to a few routes only and with some blackout dates. This also comes with restrictions like non-cancellable and non-changeable tickets. So if you only can plan on very short notice of 1 month, it's for you. You can only book till Business Class, First Class tickets are excluded.

KrisFlyer Gold Lounge
KrisFlyer Gold Lounge can be accessed by KrisFlyer Elite Gold and Star Alliance Gold members departing from Singapore. KrisFlyer Gold Lounge is at Changi Airport's T2 and T3. If one is travelling with Economy or Premium Economy, it's a great perk to have.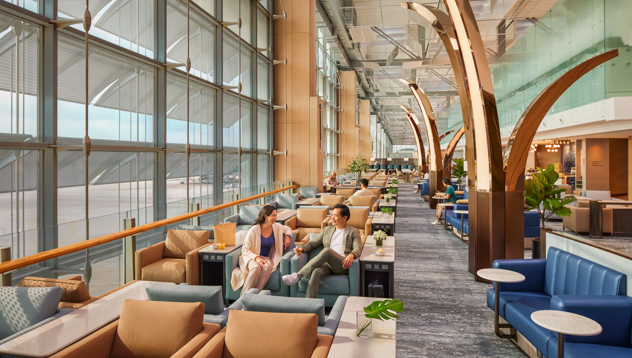 SilverKris Lounge
If you're a PPS Club member, KrisFlyer Gold or Flying Singapore Airline's First or Business Class, you will have complimentary access to SilverKris Lounge which is one of the best Airline Lounge you can experience. The cherry on the cake, if you're flying First Class, you will have access to Private Rooms in the lounge which can fulfil your basic needs and can have the best customised Chef's Special meals.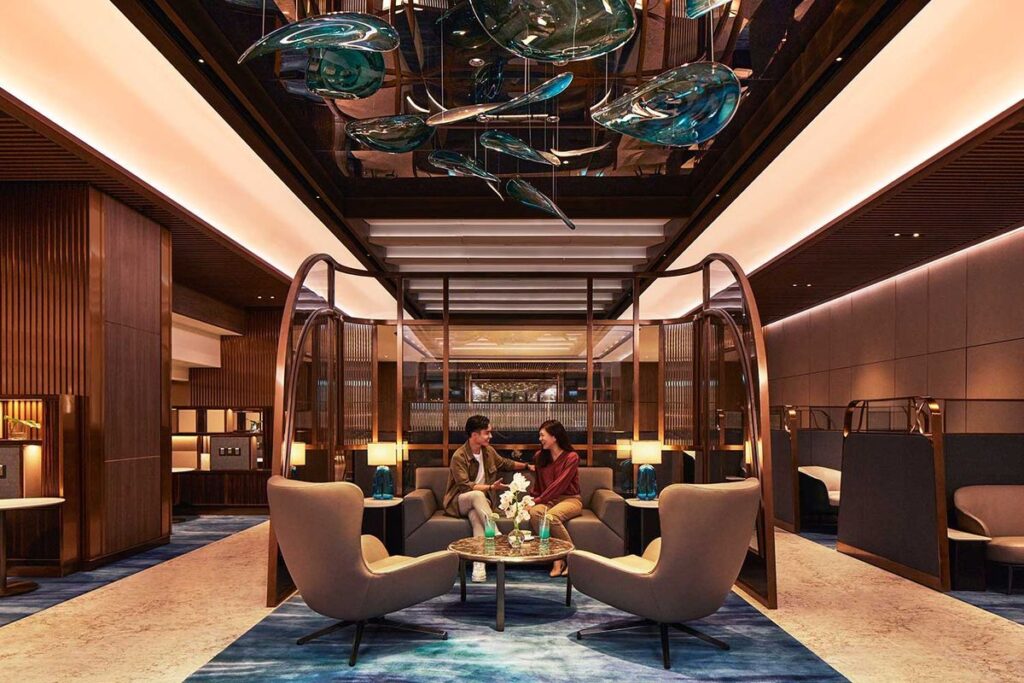 Helpline
You can directly get in touch with Singapore Airlines over the call from within or outside of India. To get in touch with them, dial:
Within India: 1800 121212
Outside of India: +91 22501 66046
Bottomline
Singapore Airlines is an amazing airline with one of the most straightforward loyalty programs. For all beginners who want to experience the luxury, it's a no-brainer. With up to 4 business class award seats and two first class award seats, the availability is quite decent. For the first class, they release the inventory about 1-2 months prior, so keep checking if you have any plans with that. The value of the miles are class part, but at the end of the day, make sure you're using your valuable miles wisely, and getting the best of the experience. Let us know if you've made any plans for it or already have experienced it. Would love to listen to them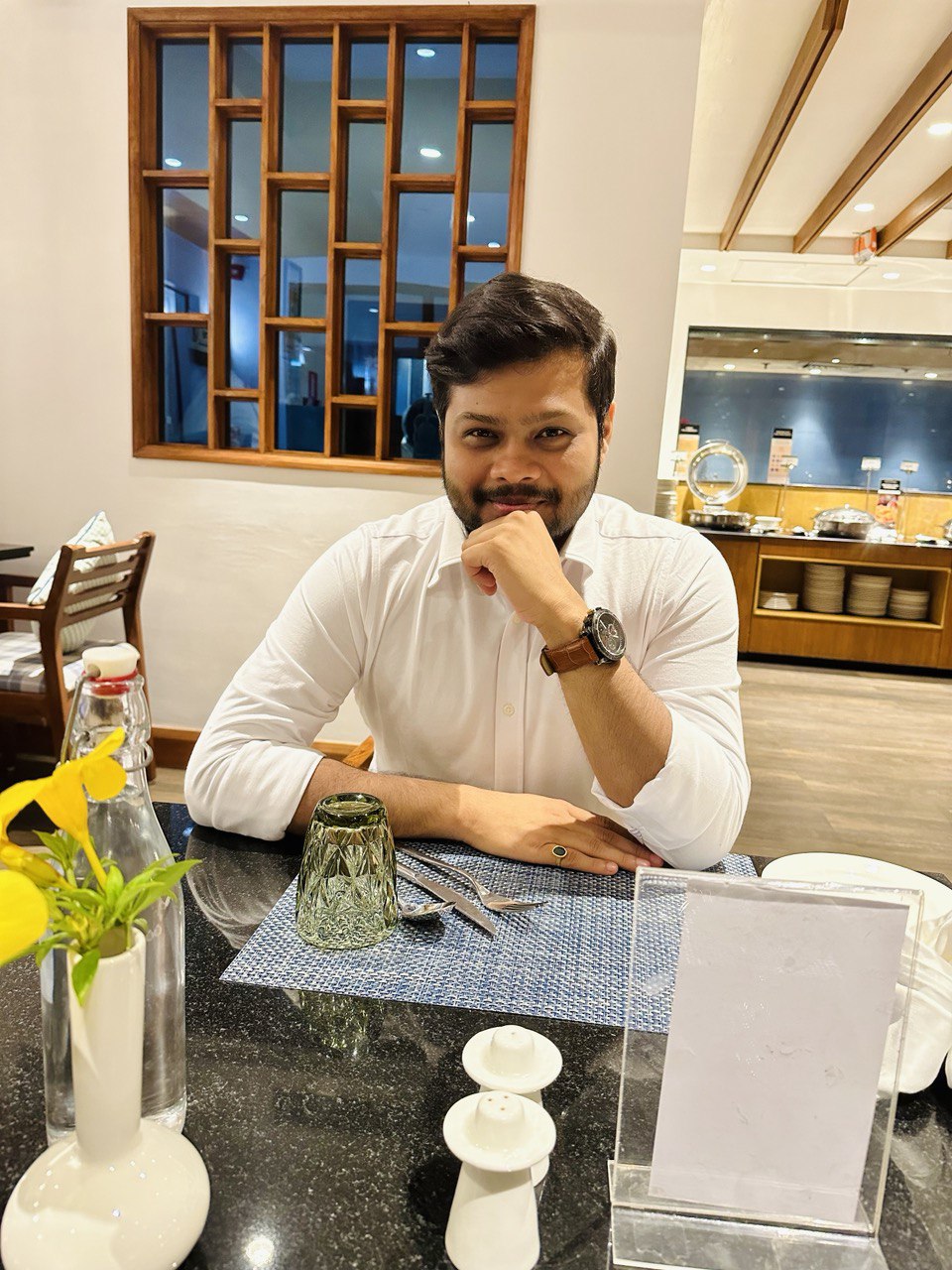 Former Civil Servant | Entrepreneur | Credit Card Enthusiast | Travel The World | Learning & Growing Everyday | Gratitude is The Attitude