Overview
Marriott Bonvoy, a globally renowned loyalty program, offers a gateway to unforgettable experiences for Indian travellers, catering to diverse preferences and travel goals. It encompasses a variety of brands under the Marriott International umbrella, offering an expansive range of hotels and resorts for every type of traveller. Whether one is planning a luxury retreat, a business trip, or a budget-friendly vacation, Marriott Bonvoy accommodates all, making it a popular choice amongst Indian tourists.
This ultimate guide is tailored to help Indian members navigate the multitude of benefits, rewards, and exclusive offers available through the Marriott Bonvoy program. It aims to provide insights on optimizing point earnings through hotel stays, credit card partnerships, dining, and organizing events at Marriott properties. The guide will also elucidate how to effectively redeem points for free nights, room upgrades, and unique experiences, maximizing value for every point earned. It covers the various membership tiers, each offering a spectrum of perks and privileges, allowing members to elevate their travel experience. Embracing this guide will empower Indian travellers to explore the world with Marriott Bonvoy, turning every journey into a memorable adventure.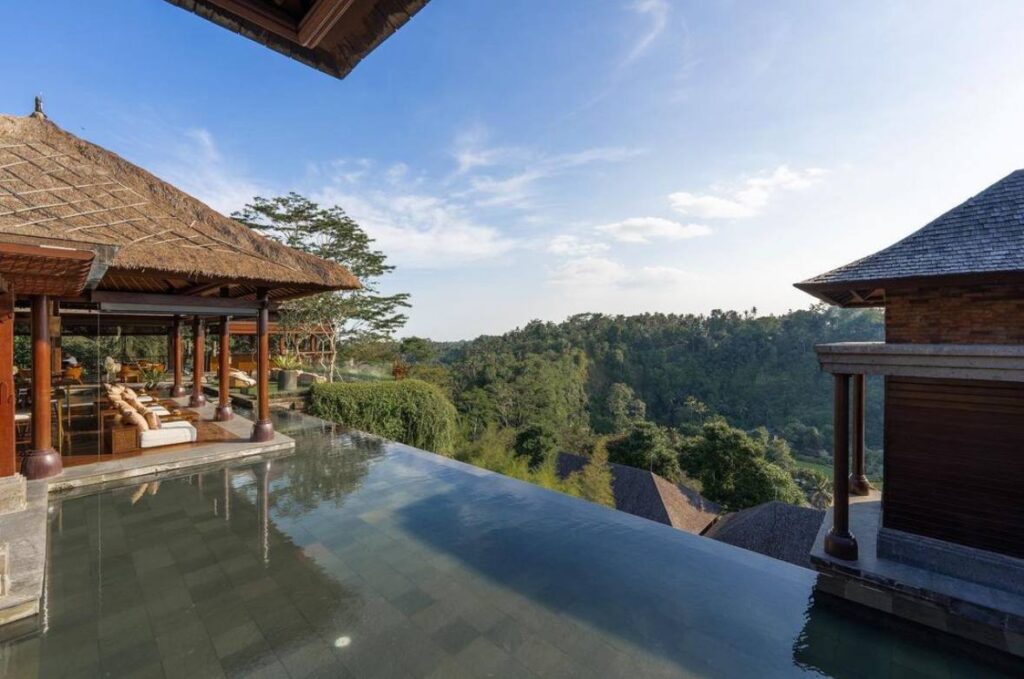 Elite Tiers and Their Benefits
Marriott Bonvoy has structured its loyalty program into several elite tiers, each offering a myriad of benefits to reward its most loyal members. Here's an in-depth look into each tier, revealing how Indian travellers can maximize their travel experiences by leveraging these benefits.
Member Level
This is the entry-level tier for every individual who joins Marriott Bonvoy.
Benefits:

Members earn points per dollar spent on qualifying charges.
Access to member rates and free Wi-Fi.
Mobile check-in services.
Silver Elite
Attained after 10 qualifying nights in a calendar year.
Benefits:

Earn 10% more points on stays.
Late checkout (subject to availability).
Reservation guarantee.
Access to a dedicated elite reservation line.
Gold Elite
Reached after 25 qualifying nights in a calendar year.
Benefits:

Earn 25% bonus points on stays.
2 PM late checkout (based on availability).
Welcome gift of points.
Enhanced room upgrade, including select suites (subject to availability).
Platinum Elite
Achieved after 50 qualifying nights in a calendar year.
Benefits:

Earn 50% bonus points on stays.
4 PM late checkout.
Welcome gift options (points, breakfast offering, or amenity).
Room upgrades, including suites (subject to availability).
Lounge access at participating hotels.
Annual gift choice (such as gift of Silver Elite status for a friend or family member).
Titanium Elite
Attained after 75 qualifying nights in a calendar year.
Benefits:

Earn 75% bonus points on stays.
Additional Choice Benefit at 75 nights.
48-hour guarantee on room availability.
United MileagePlus Premier Silver status through RewardsPlus.
Ambassador Elite
Reached after 100 qualifying nights and $23,000 in qualifying spend in a calendar year. The only Elite Tier which requires spending
Benefits:

Your own Marriott Bonvoy Ambassador to help with your travel planning.
24/7 access to the Ambassador Service for travel assistance.
Your24™, allowing personalized check-in and check-out times.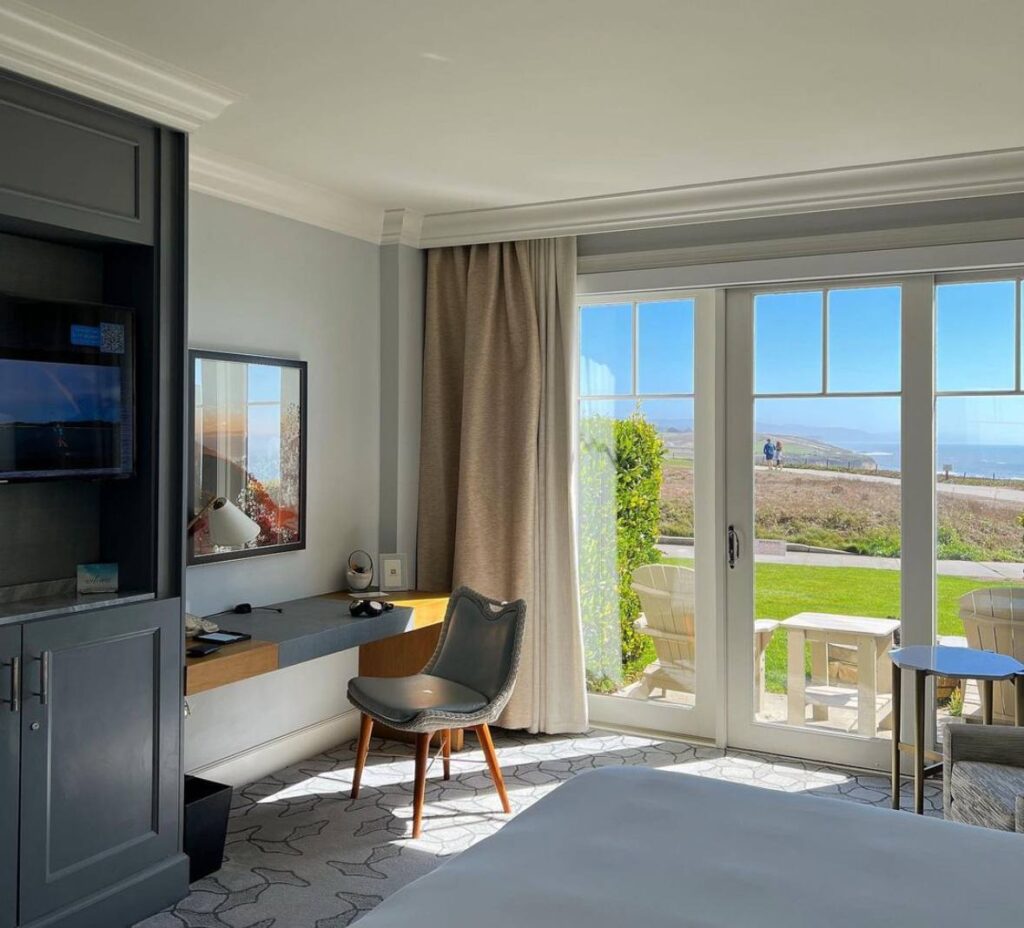 Tips on How to Get Higher Elite Status Faster
Status Match: If you hold some other Elite Status on other Loyalty Programs, you may get offered a Status Match or you will be offered a "fast track" option where you'll be provided with an elite status for 90 days and you'll have to complete a certain amount of stays to proceed further or to maintain the same in that specific timeframe. It's better to call the Marriott Bonvoy helpline for the offers.
Gold / Platinum Challenge: Marriott Bonvoy offers a fast-track method to attain Gold or Platinum status through their Challenge. By contacting Marriott Bonvoy support and requesting the Gold/Platinum Challenge, members are given 90 days to achieve the desired status. To secure Gold, 8 paid nights are required; for Platinum, it's 18 paid nights. Only stays booked directly through Marriott after enrolling in the challenge are eligible, with third-party bookings excluded. Successful completion ensures the acquired status for a year.
Fast Track Offer: Marriott brings their yearly fast track offer where you usually get rewarded double the elite nights for a single stay on each of your paid nights. It's an enrollment-only program and it's not a targeted offer, which means everyone can avail it when it's published by Marriott.
Merging Credit Card Signup/Renewal Offer: Currently only 3 cards in India offer Marriott Elite Statuses.

1) AMEX Centurion: Gold Elite Tier Status as long as the card is active.
2) AMEX Platinum Charge: Gold Elite Tier Status as long as the card is active.
3) HDFC Marriott Bonvoy: Silver Elite Tier Status as long as the card is active.

If someone is having or Planning to get the Platinum Charge card which gives the Gold Elite status, can be clubbed with the 10 free Elite Nights with the HDFC Marriott Bonvoy card, now after Marriott starts their Double Elite Night offering, one needs to stay at least 20 paid nights just to achieve the Platinum Elite Status. The sweet part is, that you're already enjoying your Gold Elite benefits with these paid nights that came with the Platinum Charge card. You can also book ITC Hotels' Properties which comes under The Luxury Collection, and settle the bill with Green Points of Club ITC and ask them to credit the nights to your Marriott Bonvoy account, they'll also count it as paid nights. This may or may not work at all TLC of ITC Hotels, please do check with respective hotels during the time of check-in.
*Please do note that a few offerings may change over time. Please check at respective platforms from time to time to keep yourself updated with the latest offerings.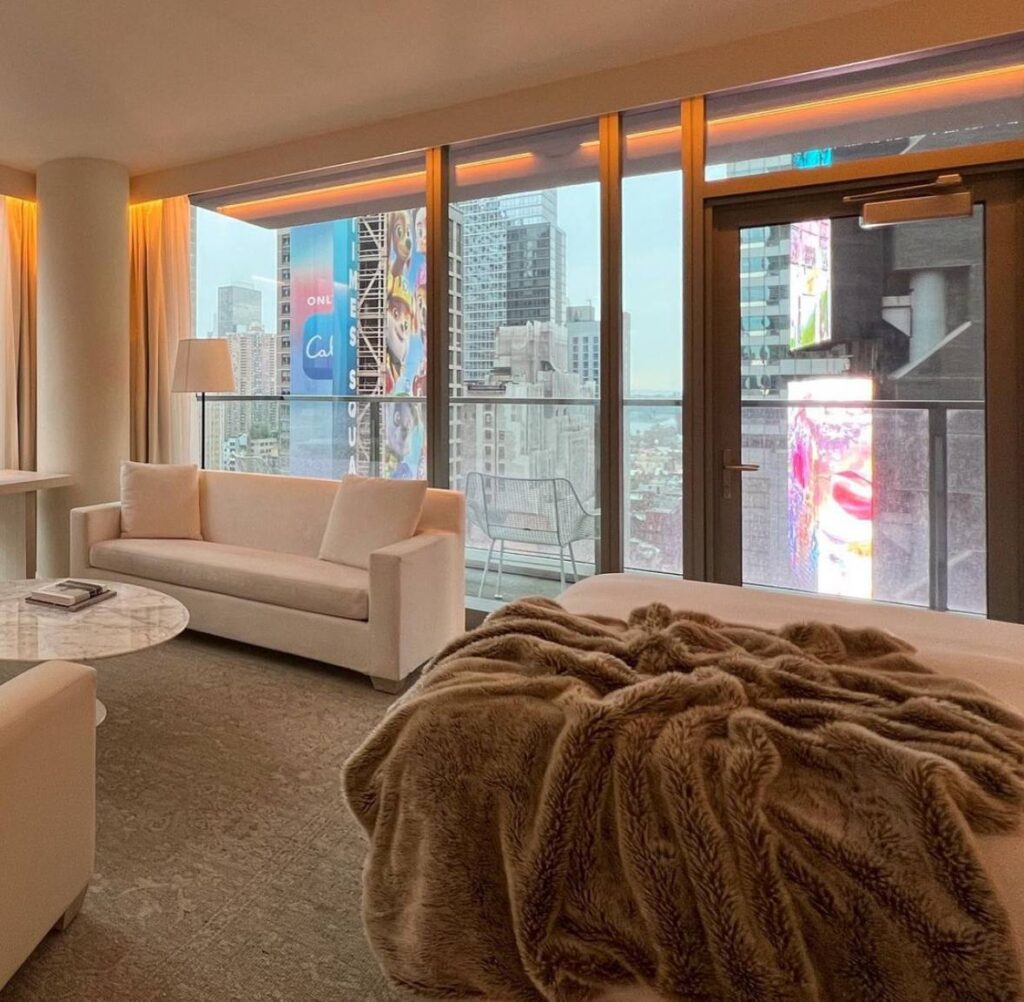 Earning Lifetime Elite Status
Marriott Bonvoy Lifetime Elite status is a prestigious recognition awarded to members who have shown long-term loyalty to the Marriott hotel chain. This status comes in three tiers: Silver, Gold, and Platinum Elite, each offering a unique set of benefits. To attain Lifetime Elite Status, members need to fulfil specific requirements in terms of Elite Nights and years of Elite membership.
Lifetime Silver Elite: 250 lifetime nights plus 5 years of Silver Elite status or higher.
Lifetime Gold Elite: 400 lifetime nights plus 7 years of Gold Elite status or higher.
Lifetime Platinum Elite: 600 lifetime nights plus 10 years of Platinum Elite status or higher.
Marriott Bonvoy's Elite Breakfast Benefits
Marriott Bonvoy has one of the most complicated and unnecessary breakfast benefit rules when it comes to any elite hotel chain and even die-hard Marriott loyalists won't know them all. I will try to uncomplicate things a bit by mentioning some broad points as per their policies.
The following Marriott brands offer all guests complimentary breakfast irrespective of their elite status:
Element
Fairfield Inn & Suites (*Except Asia Pacific Region)
Residence Inn
SpringHill Suites
TownePlace Suites
The following Marriott brands don't offer even elite members complimentary breakfast:
Design Hotels
EDITION
Marriott Grand Residence Club
Marriott Vacation Club
Sheraton Vacation Club
Westin Vacation Club
Ritz-Carlton
Ritz-Carlton Reserve
Further, if you are a Marriott Platinum, Titanium and Ambassador Elite member then you can choose a welcome amenity upon check-in at most participating hotels which includes a breakfast option.
The following Marriott brands offer a complimentary breakfast as their welcome amenity:
Aloft
Autograph Collection (resorts only)
Delta (resorts only)
Four Points by Sheraton
JW Marriott (resorts only)
Le Meridien
Luxury Collection
Marriott (resorts only)
Protea
Renaissance (resorts only)
Sheraton
St. Regis
Tribute Portfolio
Westin
W
The following Marriott brands allow elite members to select a food and beverage credit as their welcome amenity which can redeemed for breakfast or any other meal:
AC Hotels
Autograph Collection (hotels only)
Courtyard
Delta (hotels only)
Gaylord
JW Marriott (hotels only)
Marriott (hotels only)
Moxy
Renaissance (hotels only)
Executive Lounge Access
The most loved benefit of Marriot Bonvoy is its executive lounge access which is another way to receive complimentary breakfast.
The following brands guarantee lounge access to Platinum, Titanium and Ambassador Elite members only at their hotels and not the resorts:
JW Marriott.
Marriott Hotels.
Sheraton.
Delta Hotels.
Le Meridien.
Westin.
Autograph Collection.
Renaissance.
Courtyard (only outside the U.S./Canada).
Alas, there is no way to access Ritz-Carlton clubs using any elite status. If the above-mentioned brand properties have their lounge closed or if a lounge is not available at all then you will receive complimentary breakfast in the restaurant or you can choose to receive some bonus points in your Marriott Account.
Marriott STARS and Luminous Program For Enhanced Perks
The Marriott STARS and Luminous programs are elite travel agency programs that allow travellers to access unique benefits, personalized touches, and special amenities at select Marriott International luxury hotels. These programs are typically accessible through travel advisors affiliated with Marriott International's luxury brands.
Marriott STARS Program
The STARS program is designed for an array of luxury brands within the Marriott International portfolio, including The Ritz-Carlton, St. Regis, and The Luxury Collection. Guests booking through this program can enjoy exclusive benefits such as:
Daily Breakfast for Two
Complimentary Room Upgrades
Early Check-In and Late Check-Out
Customized VIP Experiences
Hotel Credits up to 100$ per day
Marriott Luminous Program
The Luminous program extends to other high-end Marriott brands like W Hotels, Autograph Collection, and more, providing enhanced travel experiences, with benefits such as:
Daily Breakfast for Two
Priority for Complimentary Room Upgrades
Early Check-In and Late Check-Out, Subject to Availability
Unique, Locally-Inspired Amenity
Access to Exclusive Experiences
You can combine these perks with your Bonvoy Elite Status and also you can earn your Elite Nights and Bonvoy Points with your paid nights. You need to search for a travel advisor who uses these programs to avail the benefits.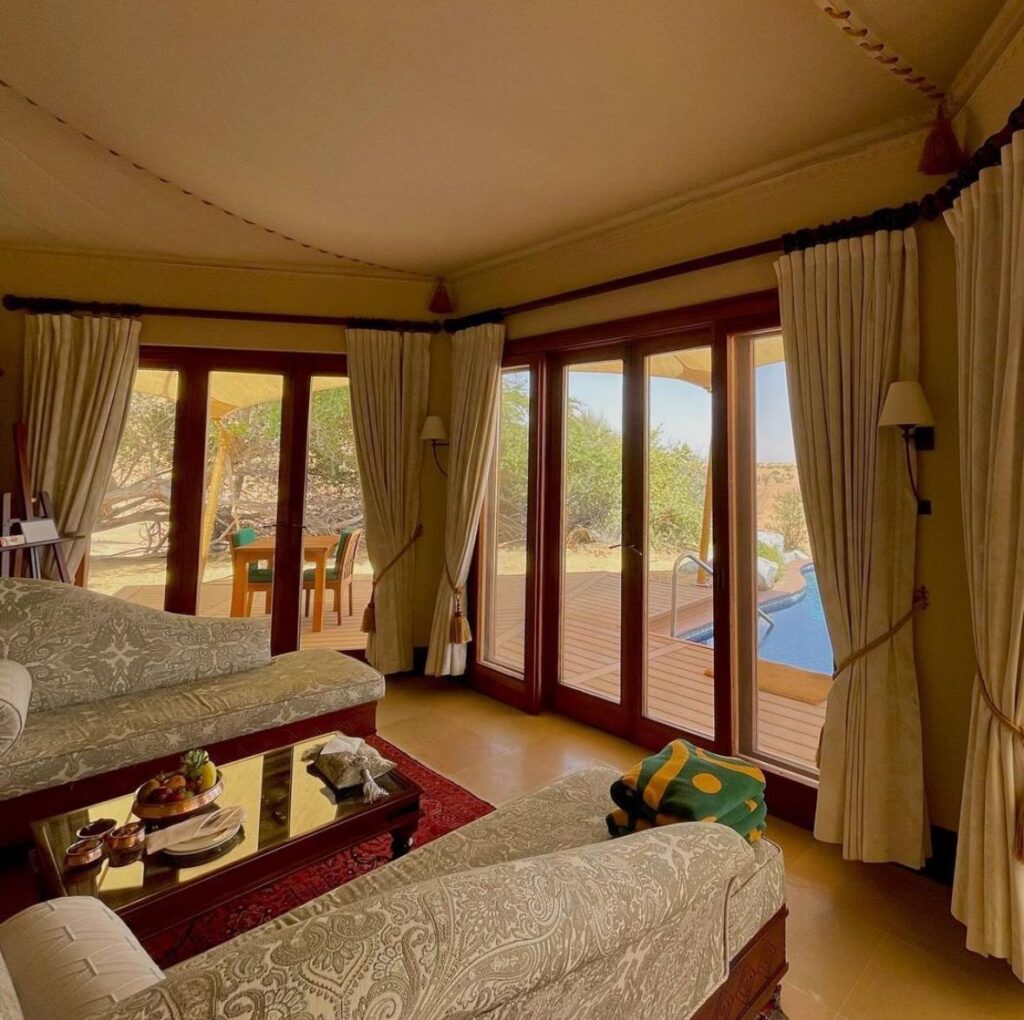 Club Marriott South Asia
Club Marriott South Asia is a coveted paid membership program, that extends a plethora of exclusive benefits and privileges across participating Marriott International hotels in the region. Members can savour extensive dining benefits, including special discounts on food and beverages at numerous participating restaurants and bars within the Marriott properties.
Members can avail themselves of impressive dining discounts, allowing them to explore a variety of culinary delights at participating restaurants and bars within the Marriott hotels in South Asia. Additionally, members enjoy exclusive access to special events, promotions, and preferential rates on accommodations, enriching every stay with luxury and comfort.

Club Marriott offers two types of memberships. A hotel-specific membership can be purchased directly from a hotel's sales desk, offering elevated perks including free stays and higher discounts. This specialized membership allows for a more tailored and enhanced experience at the respective hotel, providing more exclusive and lucrative benefits, and emphasizing the brand's commitment to offering varied and enriched experiences to its diverse member base.
The other one is a vanilla membership which comes with Axis Reserve as long as you hold the card and with HDFC Infinia and HDFC Diners Club Black for the first year. The benefits at the participating Marriott Hotels in India include:
Up to 20% off on the Best Available Rate on the base category of rooms.
Up to 20% off on the food and beverage bill at participating restaurants for up to a maximum of ten (10) guests.
Up to 20% discount on participating Marriott Spa's in India.
Up to 20% off on dining and weekend rates on accommodation at participating Marriott hotels across Asia-Pacific.
5 one-time use gift certificates on Dining and Accommodation across participating hotels in India.
Ways to Earn Marriott Bonvoy Points
In India, Marriott Bonvoy Points can be accrued through several avenues, facilitating travellers to explore more perks and benefits.
Co-branded Credit Cards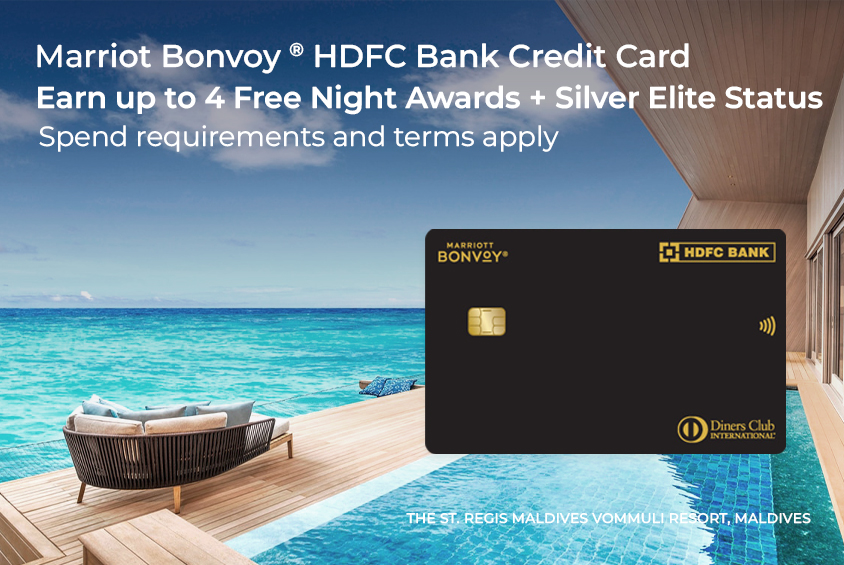 Marriott currently has only one co-branded card in India, which is partnered with HDFC Bank. This card is on Diners Club platform, being the 3rd card from HDFC Bank which is on Diners Club platform. HDFC and Marriott are targeting new customers who are still not into the Bonvoy Program yet, which can be observed by the features of the card:
HDFC Marriott Bonvoy comes with a yearly fee of ₹3,000 + GST
Silver Elite Status
10 Elite Nights
1 free award night worth 15,000 Bonvoy Points
You can earn 8 Bonvoy Points per ₹150 spent on participating hotels in the Marriott Bonvoy program
You can earn 4 Bonvoy Points per ₹150 spent on travel, dining & entertainment categories
You can earn 4 Bonvoy Points per ₹150 spent on all other categories which qualifies to earn points
ICICI Bank is also in the process of launching its co-branded card with Marriott, though no confirmed news has surfaced yet.
Stay at Marriott Hotels
Staying at Marriott-branded hotels and their partners is a direct way to earn points. Regular members, Silver Elite, Gold Elite, Platinum Elite, Titanium Elite, and Ambassador Elite earn 10, 11, 12.5, 15, 17.5, and 17.5 points per USD respectively on qualifying charges. It also varies from the categories of the hotel brands. Please visit the official website for further details and any future changes or modifications.
Transfer Partners
Credit Card Transfer Partners
Points can be transferred from partner programs, such as credit card reward programs, to Marriott Bonvoy. Credit cards from banks like American Express and Axis Bank allow the transfer of their reward points to Marriott Bonvoy points.
Listing a few important points transfer partners:
Axis Bank: Axis Reserve, and Axis Magnus points can be transferred at a 5:2 ratio.
Axis Burgundy Magnus and Axis One / Burgundy Private points can be transferred at a 5:4 ratio.
Axis Atlas card points can be transferred at a 2:1 ratio.
American Express: AMEX Membership Reward Points from your favourite AMEX cards like Platinum Travel, MRCC and Gold Charge can be transferred at a 1:1 ratio to Bonvoy.
For detailed information, you can visit our community informational page here.
Airlines and Hotel Transfer Partners
In India, you can transfer from 3 Loyalty Programs' points to Marriott Bonvoy Points, namely Club ITC, United MileagePlus and Japan Airline.
Club ITC: You can transfer up to 60,000 Club ITC points to Marriott Bonvoy points in a year with a 2:3 ratio. With the recent revaluation of this transfer, you're limited to transferring 15,000 Club ITC points per quarter of a calendar year to your Marriott Bonvoy account.
United MileagePlus: You need to be a MileagePlus Premier member to be able to initiate this transfer. You can transfer up to 1,00,000 United miles per calendar year to Marriott Bonvoy at a 1:1 ratio.
Japan Airline: You can transfer your Japan Airlines miles to Marriott Bonvoy at a 4:3 ratio. The maximum number of points that can be transferred per calendar year is 50,000.
Dining and Spa Services
Even without a stay, dining at Marriott's participating restaurants and availing spa services at Marriott properties could potentially earn members Bonvoy points.
Marriott Bonvoy Events
Organizing events or meetings at participating Marriott hotels can also accrue points. One can earn a maximum of 60,000 points per event. However, the Marriott Elites can earn a bonus on these events and can stack up to a 75% bonus depending on their elite status.
Exclusive Offers and Promotions
Regularly check Marriott Bonvoy's official site for any ongoing offers, promotions, or challenges that might offer additional points or faster ways to earn them.
Refer Friends
Marriott Bonvoy will send you Bonvoy Points for referring friends to the program. You can refer up to five new members each calendar year and earn 2,000 points for up to five of their paid stays. You can earn up to 50,000 points in a year with this and the friends you'll refer will also earn 2,000 points at each of their stays.
Family Pooling
One can transfer up to 1,00,000 Points per calendar year to another Bonvoy account and one can receive a maximum of 5,00,000 Bonvoy Points per calendar year. One needs to have an account created at least 30 days prior with a qualifying activity or created at least 90 days prior without a qualifying activity to perform this action.

Please note, that Marriott Bonvoy doesn't allow trading points. Any suspicious activity may trigger to account review, suspension and up to permanent ban of the account. Please do transfer points where you'll be able to give justifiable answers to Marriott Bonvoy if anything triggers the suspicious activity alert.
Buying Points
As with any other loyalty program, you do have the option to buy Marriott Bonvoy Points. Marriott often does run promotional offers of buying points, you can sometimes get up to 100% reward points with your purchases. 40-50% offers are quite common with Bonvoy promotion. You can check this link for purchasing Bonvoy Points.

Please do note that buying points only makes sense when it's needed or else try to transfer points from credit card partners.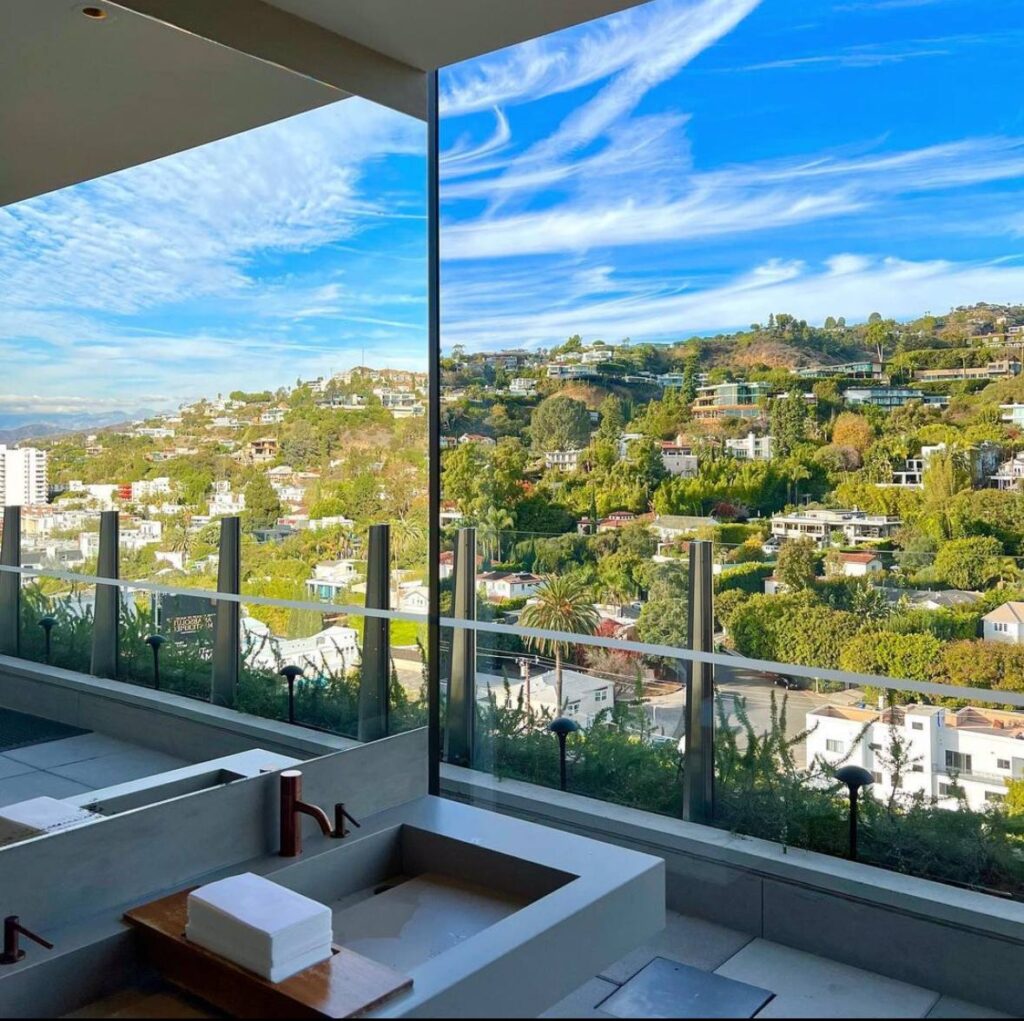 Expiry of Marriott Bonvoy Points & Membership
The Marriott Bonvoy program offers a lucrative points system, allowing members to accumulate points and enjoy a range of benefits and services. However, it's important to note that these points are subject to expiration if there is no account activity for 24 months.
As per the official Marriott guidelines referenced, members need to ensure that they engage in qualifying activities to maintain the validity of their points. Qualifying activities can include making a stay at a participating hotel, earning or redeeming points, or any transaction that results in earning or using points. It is crucial to engage in at least one qualifying activity every 24 months to prevent points from expiring.

Transferring or gifting points, or receiving them as gifts or transfers between Marriott Bonvoy members does not constitute a qualifying activity and will not prevent points from expiring due to inactivity.
Members lacking activity for five consecutive years risk account deactivation and irreversible point forfeiture. While the lost points can not be recovered, earning new points is possible, barring account deactivation. Maintaining active status is crucial to avoid these repercussions and to continue enjoying Marriott Bonvoy benefits.

Lifetime Elite Membership Accounts in Marriott Bonvoy are exempt from the Points expiration policy; their points currently do not expire.
How to Redeem Marriott Bonvoy Points
Redeeming Marriott Bonvoy Points effectively enables members to experience various benefits and luxuries offered by Marriott. Here are several ways to redeem these points:
Free Night Awards
Redeem points for free stays at any Marriott Bonvoy property, with the number of points required varying by hotel category and availability. Prioritize high-value redemptions and use points during peak seasons or at luxury properties to maximize value. Bonvoy Points can typically be valued at ₹.50 per point on average. Considering the current state of Bonvoy Points which is now dynamic in nature, it's always wise to plan vacations in an effective way to reduce the points burning and gain the maximum value of your points. Few tips while booking:
If you book 5 consecutive nights, one night will become complimentary by default, so you will not be burning your points. Very useful for longer stays as it does apply for every 5 nights at a single property.
Book in off-peak season for maximum value and a chance to get more benefits out of your Elite Tier.
Transfer Marriot Bonvoy Points to Airlines
Marriott Bonvoy members can leverage their points effectively by transferring them to a multitude of airline partners, maximizing their reach and flexibility in travel options. The standard transfer ratio for most airlines is 3:1, but the value can differ depending on the partner. When transferring 60,000 points at once, Marriott provides a bonus, allowing members to receive 25,000 miles instead of the standard 20,000 with many airline partners. This advantageous conversion option enables members to optimize their points' value by aligning them with diverse airline rewards programs, thereby accessing a broader spectrum of flight redemption opportunities, premium cabin availabilities, and global destinations. However, it is imperative to consider the transfer times, which can vary, and to research each airline's award chart and availability to maximize the value obtained from each point transferred. You can only transfer between 3,000 to 2,40,000 points per day.
Transfer Partners List
| Airline | Transfer Ratio | Transfer Bonus | Estimated Transfer Time |
| --- | --- | --- | --- |
| Aegean Airlines Miles+Bonus | 3:1 | 5,000 for every 60,000 points transferred | 1-2 days |
| Aeroflot Bonus | 3:1 | 5,000 for every 60,000 points transferred | 1-2 days |
| Aeromexico Club Premier | 3:1 | 5,000 for every 60,000 points transferred | 1-2 days |
| Air Canada Aeroplan | 3:1 | 5,000 for every 60,000 points transferred | 1-2 days |
| Air China PhoenixMiles | 3:1 | 5,000 for every 60,000 points transferred | 1-2 days |
| Air France/KLM Flying Blue | 3:1 | 5,000 for every 60,000 points transferred | 1-2 days |
| Air New Zealand Airpoints | 200:1 | — | 1-2 days |
| Alaska Airlines Mileage Plan | 3:1 | 5,000 for every 60,000 points transferred | 1-2 days |
| Alitalia MilleMiglia | 3:1 | 5,000 for every 60,000 points transferred | 1-2 days |
| American Airlines AAdvantage** | 3:1 | 5,000 for every 60,000 points transferred | 1-2 days |
| ANA Mileage Club | 3:1 | 5,000 for every 60,000 points transferred | 1-2 days |
| Asiana Airlines Asiana Club | 3:1 | 5,000 for every 60,000 points transferred | 1-2 days |
| Avianca LifeMiles** | 3:1 | 5,000 for every 60,000 points transferred | 1-2 days |
| British Airways Executive Club | 3:1 | 5,000 for every 60,000 points transferred | 1-2 days |
| Cathay Pacific Asia Miles | 3:1 | 5,000 for every 60,000 points transferred | 1-2 days |
| Copa Airlines ConnectMiles | 3:1 | 5,000 for every 60,000 points transferred | 1-2 days |
| Delta SkyMiles** | 3:1 | 5,000 for every 60,000 points transferred | 1-2 days |
| Emirates Skywards | 3:1 | 5,000 for every 60,000 points transferred | 1-2 days |
| Etihad Airways Guest | 3:1 | 5,000 for every 60,000 points transferred | 1-2 days |
| Frontier Airlines Frontier Miles | 3:1 | 5,000 for every 60,000 points transferred | 1-2 days |
| Hawaiian Airlines HawaiianMiles | 3:1 | 5,000 for every 60,000 points transferred | 1-2 days |
| Iberia Plus | 3:1 | 5,000 for every 60,000 points transferred | 1-2 days |
| Japan Airlines Mileage Bank | 3:1 | 5,000 for every 60,000 points transferred | 1-2 days |
| Korean Air SKYPASS** | 3:1 | 5,000 for every 60,000 points transferred | 1-2 days |
| LATAM Pass | 3:1 | 5,000 for every 60,000 points transferred | 1-2 days |
| Lufthansa Miles & More | 3:1 | 5,000 for every 60,000 points transferred | 1-2 days |
| Qantas Frequent Flyer | 3:1 | 5,000 for every 60,000 points transferred | 1-2 days |
| Qatar Privilege Club | 3:1 | 5,000 for every 60,000 points transferred | 1-2 days |
| Saudi Arabian Airlines Alfursan | 3:1 | 5,000 for every 60,000 points transferred | 1-2 days |
| Singapore Airlines KrisFlyer | 3:1 | 5,000 for every 60,000 points transferred | 1-2 days |
| Southwest Airlines Rapid Rewards | 3:1 | 5,000 for every 60,000 points transferred | 1-2 days |
| TAP Air Portugal Miles&Go | 3:1 | 5,000 for every 60,000 points transferred | 1-2 days |
| Turkish Airlines Miles&Smiles | 3:1 | 5,000 for every 60,000 points transferred | 1-2 days |
| United MileagePlus | 3:1.1 | 5,275 for every 60,000 points transferred | 1-2 days |
| Virgin Atlantic Flying Club | 3:1 | 5,000 for every 60,000 points transferred | 1-2 days |
| Vueling Club | 3:1 | 5,000 for every 60,000 points transferred | 1-2 days |
** A 5,000 Bonus offer will not be applicable for these Airline Partners.
This table contains most of the Marriott Bonvoy airline transfer partners, but always refer to the official Marriott website for the most current and accurate list, along with any additional details or restrictions.
PointSavers Awards
Occasionally, Marriott offers PointSavers awards where rooms are available for fewer points than usually required. Regularly check the PointSavers page on the Marriott website for available deals and book promptly as these are subject to availability.
Room Upgrades
Use points to enhance your stay with room upgrades. These could range from rooms with preferable views to luxurious suites, subject to availability. Before booking, check if your desired property allows room upgrades with points and inquire about availability. Alternatively, few properties do allow higher category rooms to be booked with Points or Points + Cash option, it can be beneficial if you're looking for a guaranteed higher category room with Points.
Instant Redemptions at Property
Redeem points instantly at participating properties to cover incidental charges, such as meals, spa services, and more, right at the point of transaction. This option provides flexibility, allowing members to utilize points without pre-planning. This may not be the ideal "value-redemption" but an excellent option to be. This will come as ₹.20 per point valuation, so if you're in absolute need of it, then only use the points.
Marriott Bonvoy Moments
Bid or redeem points for exclusive experiences, like intimate concerts, gourmet dinners, and special events, through Marriott Bonvoy Moments. These unique experiences can often offer high value and memorable returns on your points. You can browse through all the offers from their official website.
Gift Cards
Marriott Bonvoy Points can be redeemed for gift cards from various retailers, restaurants, and travel companies. Explore available gift card options within the Marriott Bonvoy online portal. Though this is not an ideal option, it's a good-to-have option.
Charity Donations
Points can be donated to charitable organizations through the "Donate Points" feature on the Marriott Bonvoy website, making it a thoughtful way to contribute to a cause. You can visit this link to head to the donation page.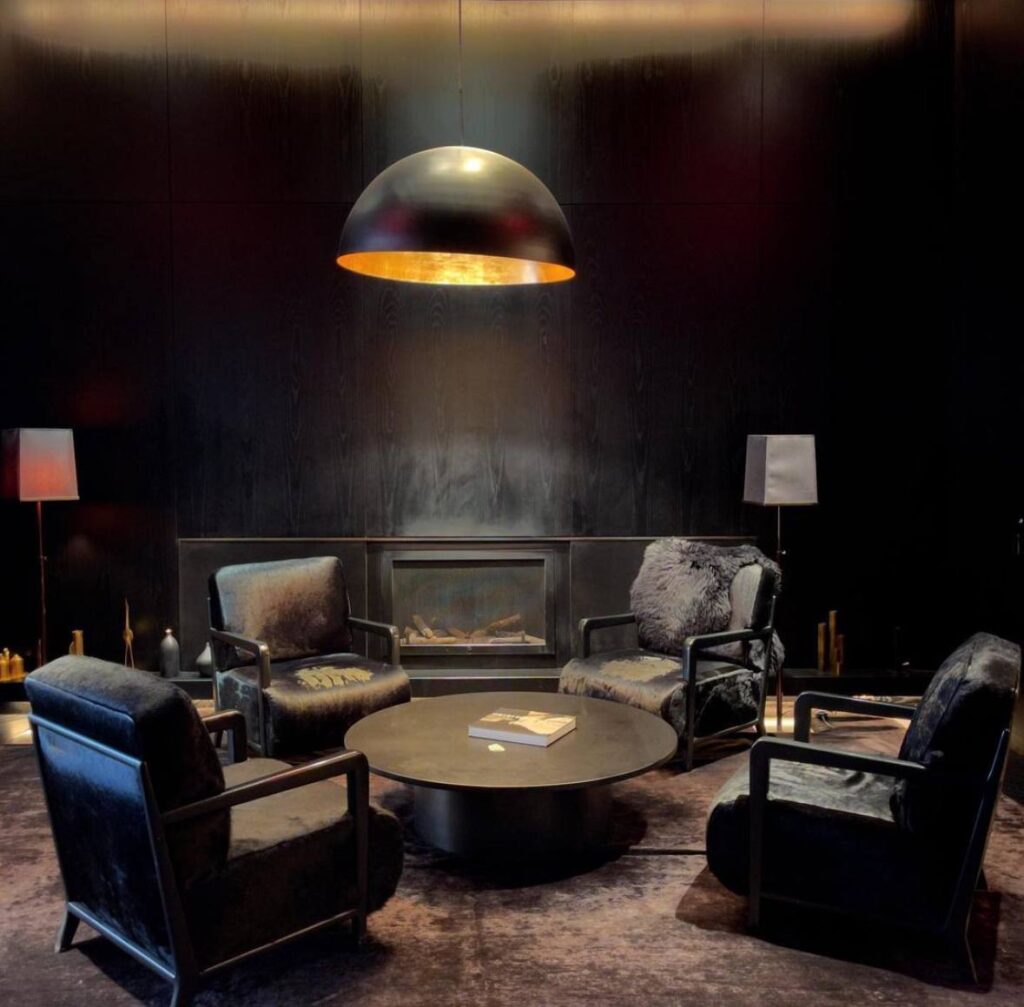 Marriott's Best Rate Guarantee
Marriott Bonvoy's Best Rate Guarantee ensures that guests receive the most competitive rates when booking directly through Marriott. If a guest finds a lower rate on a competing website within 24 hours of booking, Marriott promises not only to match that rate but also to give an additional 25% discount or 5,000 Marriott Bonvoy bonus points. This guarantee applies after verifying that the lower rate found is for the same hotel, room type, and dates and that it carries the same cancellation policy and other booking conditions.
To claim this, guests must submit a claim form available on the Marriott website immediately after booking and at least 24 hours before the standard check-in time. After verification, guests can choose either the additional discount or the bonus points. However, this does not apply to rates found on websites that package the room with other services or products, like airfare or vacation packages.
This policy highlights Marriott's commitment to providing its guests with the most value, ensuring satisfaction and trust in the pricing provided on its booking channels.
Bottomline
In conclusion, Marriott Bonvoy extends far beyond a conventional loyalty program for Indians, presenting a harmonious blend of luxury, value, flexibility, and diverse redemption options. It stands as a paradigm of enriched travel experiences and impeccable hospitality, ensuring that every journey is imbued with memorable moments and unparalleled value, catering to the discerning needs and evolving preferences of Indian travellers. Whether travelling for leisure or business, within India or internationally, Marriott Bonvoy's extensive portfolio and innovative offerings make it an indispensable companion for Indians seeking enriching travel experiences. Let us know how you've leveraged or planning to leverage this diverse loyalty program.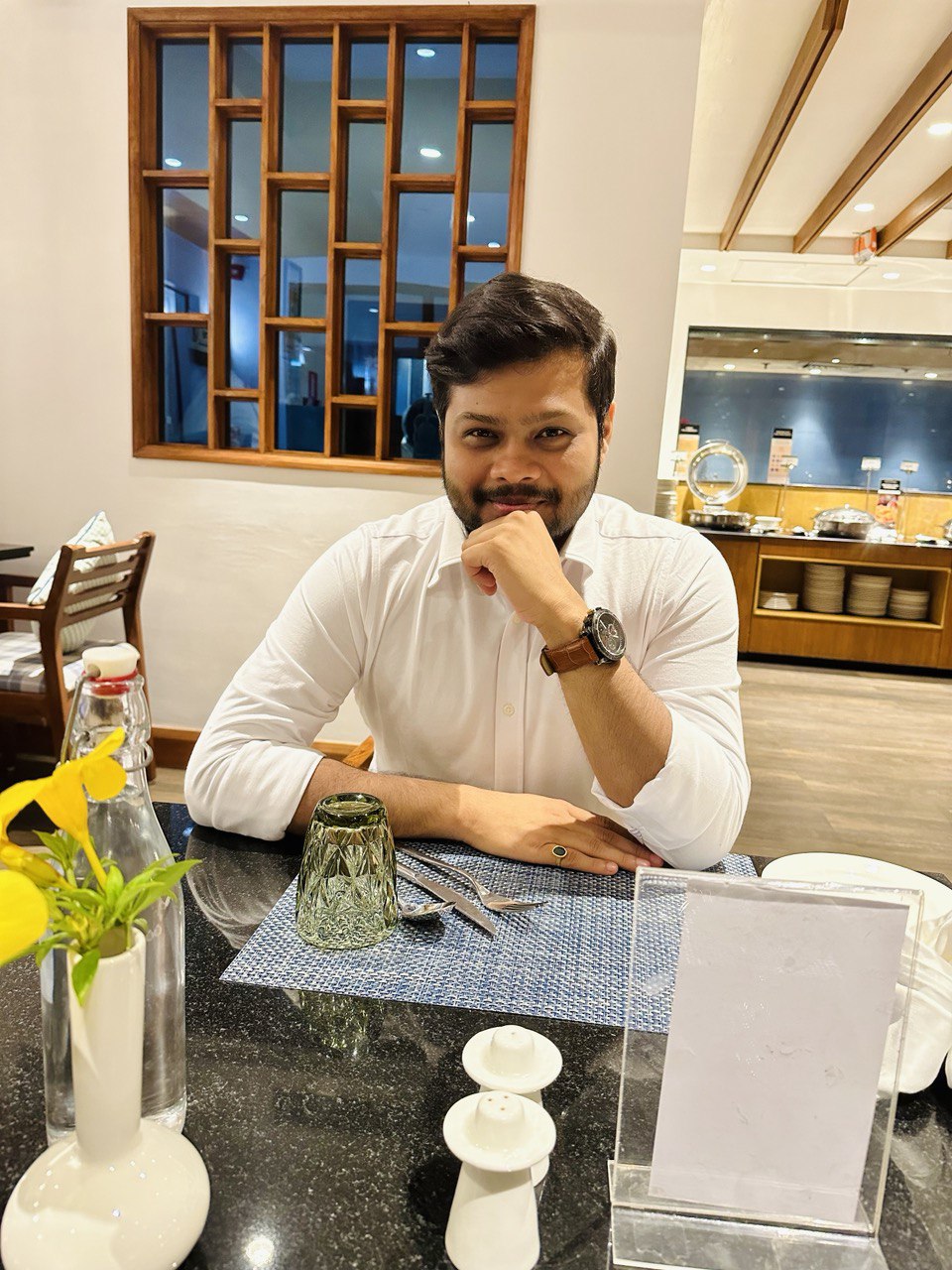 Former Civil Servant | Entrepreneur | Credit Card Enthusiast | Travel The World | Learning & Growing Everyday | Gratitude is The Attitude