Editor's note: This is a recurring post, regularly updated with new information and offers. Last Updated 10th September 2023.
IndusInd Pioneer Heritage credit card is one of the few MasterCard World Elite cards available in India given to their HNI clients. This card is also the first metal card ever launched by IndusInd Bank. The card comes in two variants Pioneer Heritage credit card and Pioneer Heritage Metal credit card. The USP of these cards is the lifestyle benefits that no other card in India provides right now.

The fee point of these cards is also way higher since it's not meant for the masses. But is it worth the fee for you? Let's check it out! Also at the end of the article, I will tell you supposedly the best way to get this card.
Charges and Welcome Benefits
Joining Fee
1) ₹1,80,000+GST (LTF)
or
2) ₹90,000+GST (Annual Fees ₹25,000 + GST)
Welcome Benefits
Welcome Vouchers are equal to the fee paid. Vouchers include Non-Essential Vouchagram/ Luxe Gift Vouchers/ Oberoi Hotels Stay Voucher/ PostCard Hotels Stay Voucher
Renewal Benefits
NIL
Renewal Fee Waiver
Full fee waiver on spending ₹10L in a year.
Add-on Card Fees
NIL
No Late Payment Fee and no Over Limit Fee
No Cash Advancement / Withdrawal Charges
The joining fee is well compensated by the joining vouchers. If it still seems high to you then you can negotiate with the bank and they may consider based on your relationship with the bank since I have seen many approvals for LTF cards at ₹90K fee points that too just for Oberoi Vouchers as compared to a mix of all the vouchers.
IndusInd provides a wooden jewellery box with this card which is much better than the Axis Reserve's useless cardboard boxes.
Voucher Options
The most popular choices are Oberoi Hotels and PostCard Hotels. I would say that this is also the best way to get the card if you are planning to stay in a luxury hotel for a lifetime experience for a special memorable occasion.

For a PostCard Voucher worth ₹45K you can get two night's stay in the luxury room of the Postcard on the Arabian Sea which goes north of ₹50K with GST per night. Since I have already explored PostCard Gir Wildlife Sanctuary and PostCard Hideaway Netravali Goa hence I can vouch for their extremely amazing hospitality!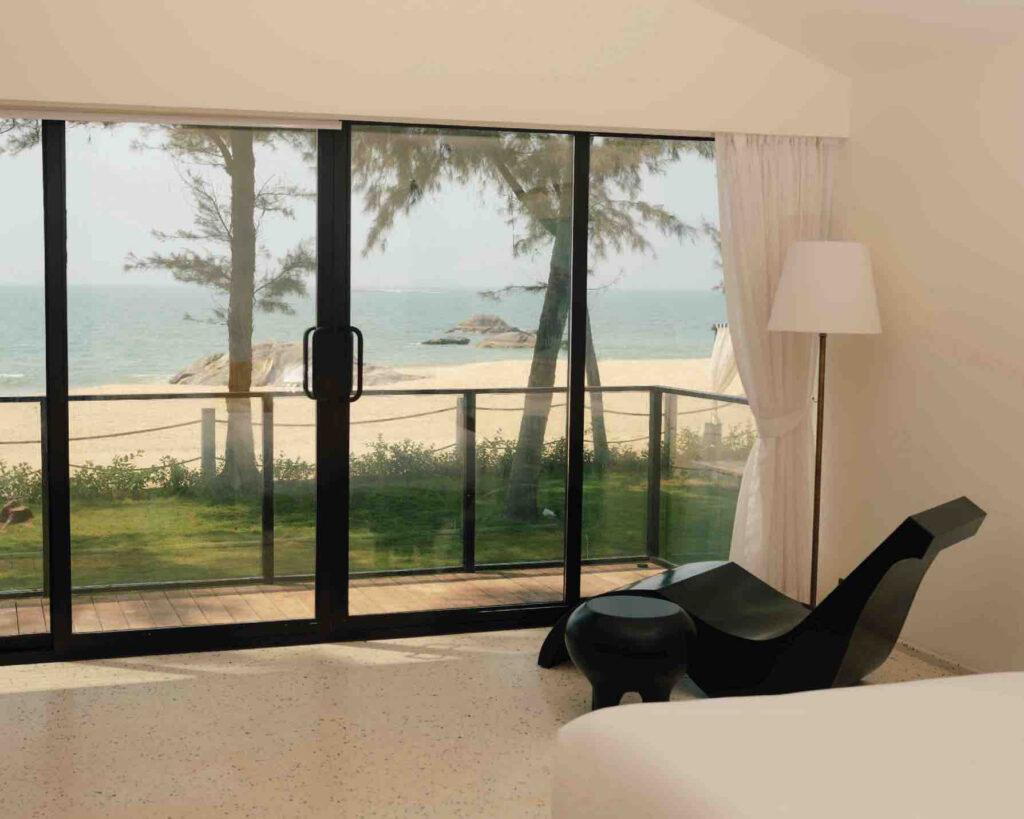 And for an Oberoi Voucher worth ₹50K you can get two night's stay in the luxury tent of the Oberoi Vanyavilas which goes north of ₹60K with GST per night.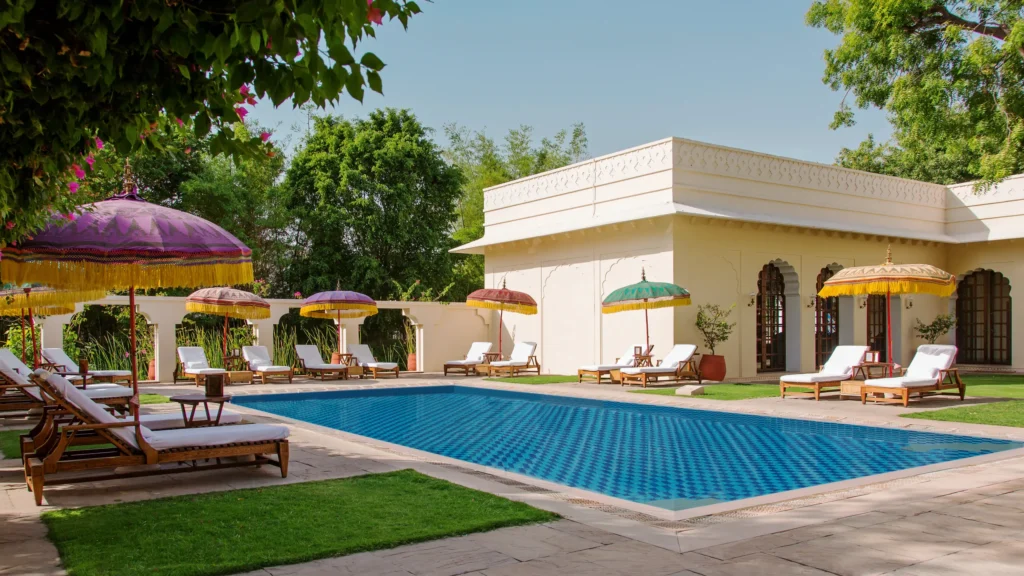 And if you are planning an international holiday in the lap of nature then you use your ₹45K Postcard voucher for a single night in the luxury room at Postcard Dewa, Bhutan which costs about ₹80K a night including Bhutan Sales Tax.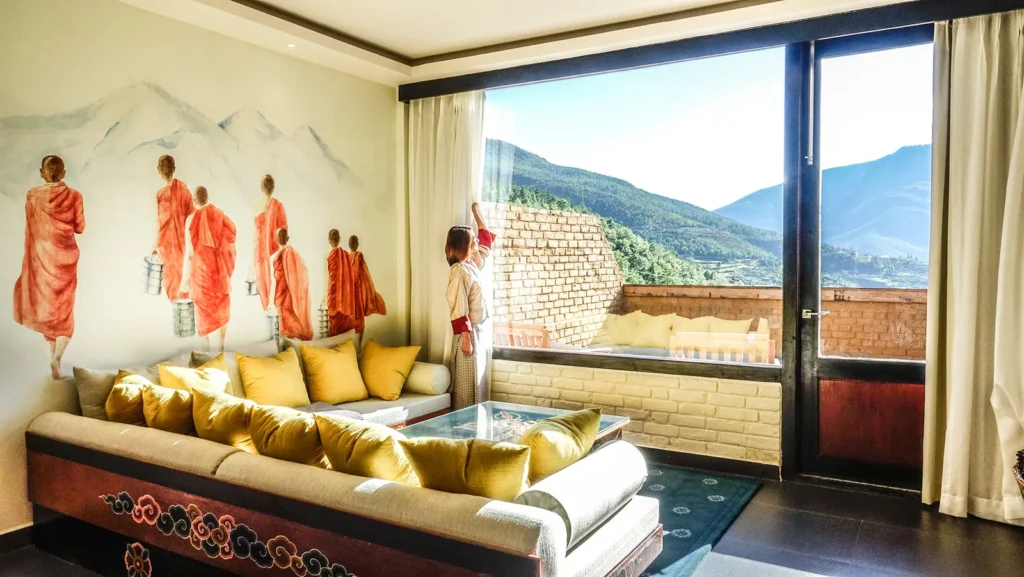 Reward Points Accrual
Spends Area
Reward Points Earning Rate
All Domestic Spends
1 Reward Point/ ₹100
Utility Bill Payments
Insurance Premium Payments
Government Services/Charges/Payments
Education Institute Fees
Real Estate/Rental Payments
0.70 Reward Point/ ₹100
International Spends
2.5 Reward Points/ ₹100
Reward Points Redemption
Redemption Options
Value Per Point
Reward Rate
Statement Cash
₹1
1% – 2.5%
Airmiles
Club Vistara
1 CV Point
Minimum 1% – 2.5%
E-Gift Vouchers
₹1
1% – 2.5%
You can redeem a minimum of 500 reward points against Cash Credit and AirMiles
Only up to 30,000 reward points can be redeemed per statement cycle
There is no reward redemption fee applicable to this card.
The reward rate as you can see quite poor, especially on domestic transactions in comparison to the stature that this card holds keeping in mind that this card comes with zero milestone benefits. Indusind needs to work on the reward rate and bring some milestone benefits on this card since even Indusind Pinnacle which comes at one-fourth the fee rewards much better than this.
Milestone Benefits
Indusind Pioneer Heritage Metal credit card offers no milestone benefits which is highly surprising for this fee point.
Other Benefits
Lounge Access
| | | |
| --- | --- | --- |
| Access Type | Access Via | Complimentary Access |
| Domestic | Pioneer Heritage Metal | Unlimited |
| International | Priority Pass/Lounge Key | Unlimited |
You get unlimited domestic lounge access for the primary cardholder which though not categorically stated can be shared with add-on holders. And, since the priority pass with this card comes with no guest access, international usage is only for the primary cardholder.
Eazydiner Complimentary Dining Vouchers
Now here comes the most sought and the unique benefit of this card. How about a meal at a luxurious restaurant in your city for absolutely free twice a year? Yes, you have read it right. This card offers you a dining voucher worth ₹3,000 twice a year with a 6-month cooldown period in between which can be used for minimum billing of ₹500 at select restaurants all over India in collaboration with EazyDiner. The list of the select restaurants can be accessed from here.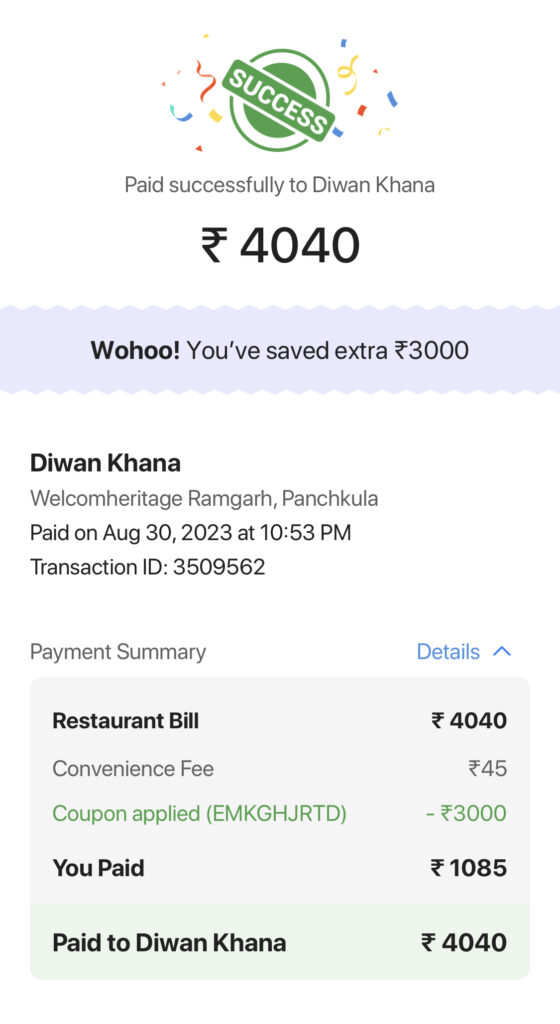 BookMyShow Offer
A larger-than-life offer for you to take a break and unwind with movies, events and concerts. Another unique offer from IndusInd Bank that tempts you to get this card.
Movies: 4 Complimentary movie tickets up to ₹1,000 on each ticket per quarter
Events and Concerts: 20% discount up to ₹350 per on non-movie events
Complimentary Memberships & Other Hotel Benefits
This card provides a toned-down version of Club ITC Culinaire and doesn't offer the Free Night Stay instead they give a 3rd night stay on booking two revenue nights. It also offers just 1 room upgrade voucher instead of two. But it does provide two 50% and 20% off F&B Vouchers each. This membership is renewed every year complimentary till you hold an active card.
Earn Green Points at 25% on all eligible Food & Beverage spent at participating ITC Hotels & Welcomhotels
Earn Green Points at 5% on all eligible non-food and beverage spend at participating ITC Hotels, Welcomhotels & Fortune Hotels
Enjoy savings of 20% on Food and beverage spending at participating Fortune Hotels (valid for up to 8 guests including the member)
Golf Benefits
The primary cardholders get unlimited complimentary rounds at selected golf courses every year
You also get unlimited golf lessons at select golf courses

The unlimited golf benefit on this card places it in the league of HDFC Infinia and HDFC Diners Club Black. For booking golfing sessions you can proceed here.

Further, if you hold its MasterCard Elite version then you get the following benefits which can be booked from here.
12 rounds of complimentary green fees for a year, not exceeding 3 rounds of complimentary green fees in a calendar quarter
4 complimentary green fee access for guests, not exceeding 1 complimentary guest green fee in a calendar quarter
12 complimentary golf lessons every year, not exceeding 3 lessons in a calendar quarter
Fuel Surcharge Waiver
This card provides an unlimited 1% fuel surcharge waiver at all the fuel stations for transactions ₹400 to ₹4000.
Forex Markup
This card provides a reduced forex markup charge of only 1.8% + GST and with an accelerated reward rate of 2.5% on international spending the net reward rate is around 0.30% only.
Insurance Benefits
You get a complimentary air accident protection cover worth up to ₹2.5 crore on this credit card
A protection liability cover in case of any fraudulent transactions reported within 48 hours
Eligibility
The first and foremost criterion to even apply for an IndusInd Pioneer Heritage card is to get a Pioneer Banking relationship. A Pioneer Banking relationship with IndusInd Bank requires
AQB Requirement: ₹10L (Savings+Current)
NRV Requirement: ₹30L (All Investments Combined) with ₹1L+ on Savings Account
TechnoFino Recommends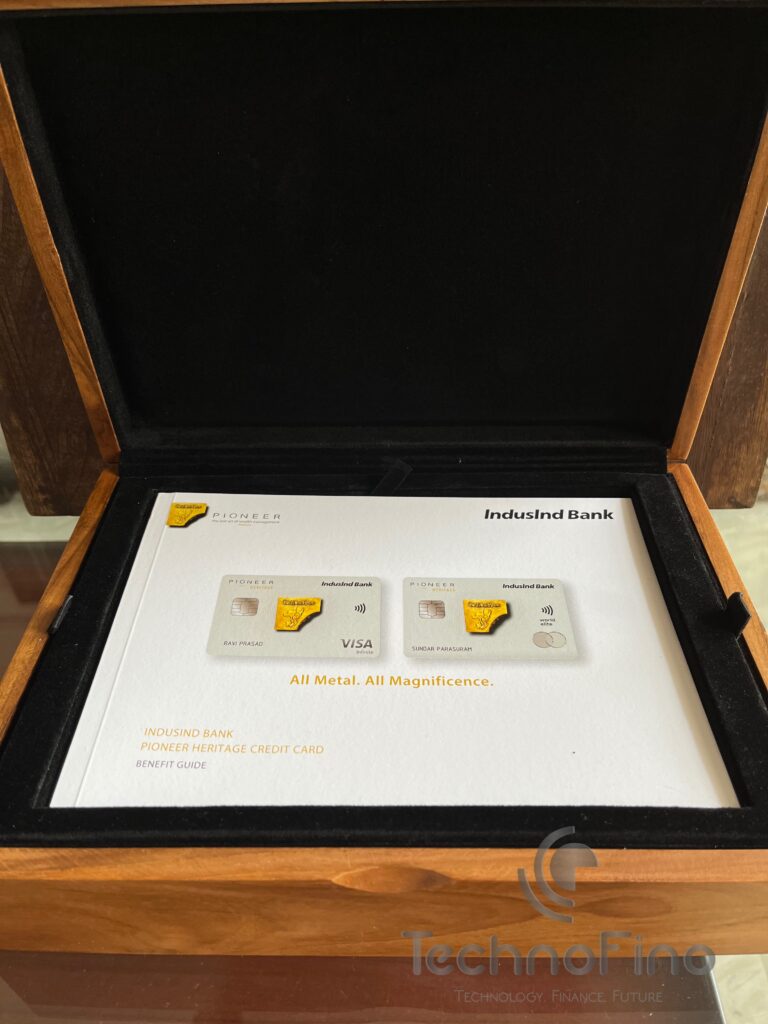 IndusInd Pioneer Heritage card is indeed a pioneer regarding lifestyle benefits since it can take good care of your dining and entertainment expenses every year. A card of such high fees is intended only for the HNIs and IndusInd Bank is very clear with its target market since this card is exclusively given to their Pioneer banking customers.
I would like to suggest that if you wish to take this card then the best route is to get those luxury hotel vouchers which come with 6 months validity and have a good staycation with your family and after that enjoy all the great features on dining, golfing and entertainment on this card for life. So better take this card first and then plan those special occasions like your better half's birthday, your marriage anniversary or even your honeymoon. But then this doesn't work for everyone and depends on their lifestyle as well.
---
Do you hold this metallic beauty? What welcome vouchers did you take?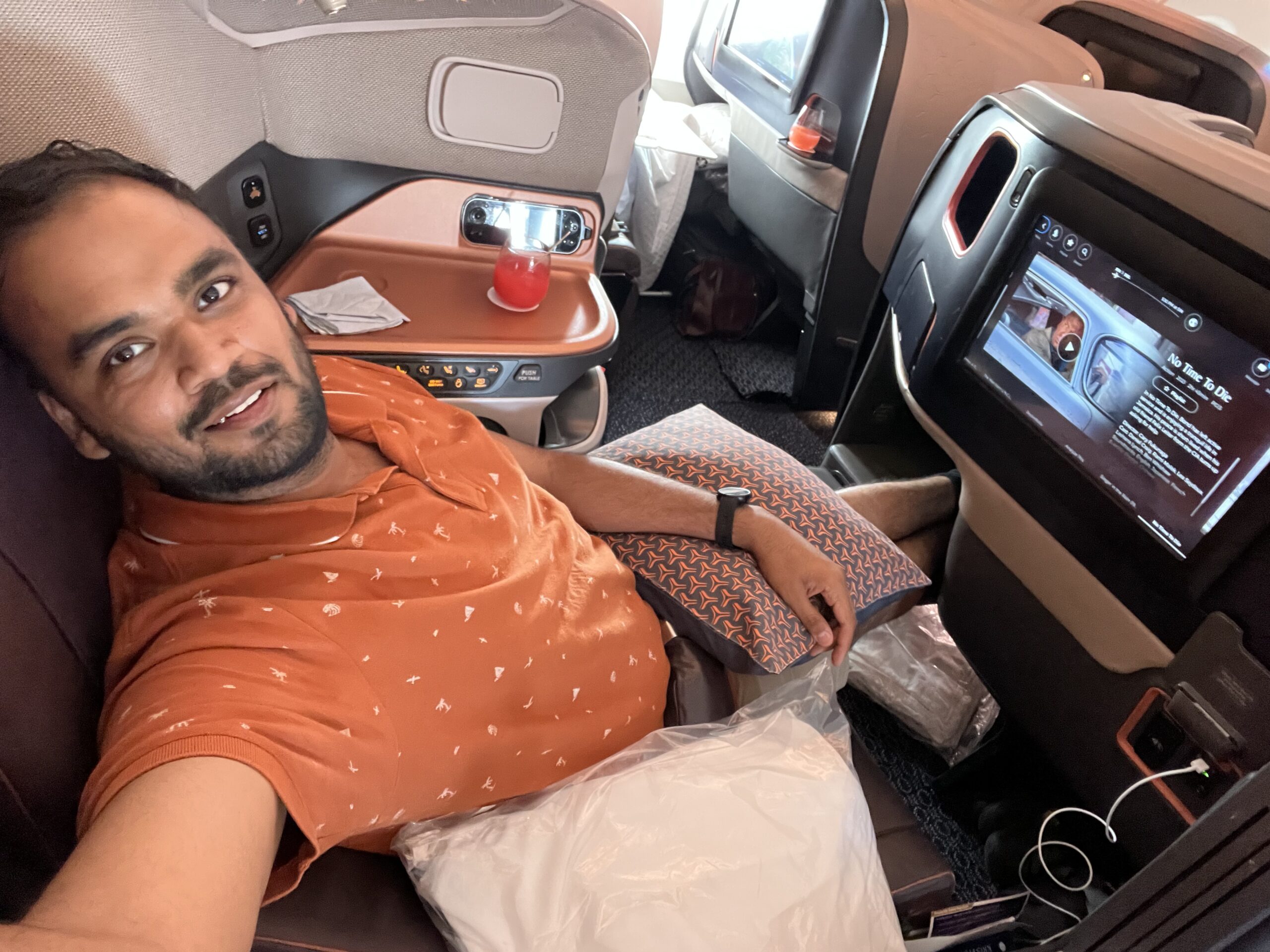 Chief Editor, TechnoFino.
Personal finance nerd! Physics enthusiast and trainer. When not into Physics, he is minting points and hunting for the next best credit card for himself.