Editor's note: This is a recurring post, regularly updated with new information and offers.
EazyDiner is a dine-out application just like Dineout or Zomato backed by Vir Sanghvi and other top hoteliers. It's primarily related to India and now expanding its footprint in Dubai as well. With this, you can book tables at your nearby restaurants, and even buy prepaid QSR deals for that on-the-go snacking. It has all the answers for the most enjoyable, authentic, and friction-free table booking experience. EazyDiner Prime is their membership program which gives ultimate dining benefits.
You can book over 10,000 restaurants in Delhi NCR, Mumbai, Bengaluru, Pune, Chennai, Kolkata, Goa, and over 150 cities in India & Dubai. They have an app as well as a website for bookings. For bookings in India, they also provide a 24×7 complimentary concierge service.
Let's quickly see what it offers in detail.
EazyDiner Prime Membership
EazyDiner Prime is their paid-only membership program which promises exclusive access to the 2000+ hottest bars and restaurants. It also guarantees you a minimum of 25% off and up to 50% off at top restaurants in India & Dubai. Currently, they are offering the annual membership at a discounted price of ₹2495/year.
By using EazyDiner Prime membership benefits you get the following benefits extra.

Save up to ₹3,000 every time you eat out with a guaranteed 25% to 50% discount at bars and restaurants.
Enjoy a complimentary cake or dessert at select restaurants on your birthday and anniversary.
Enjoy 50% OFF when you take away a birthday or anniversary cake, anytime during the month.
Earn 2x EazyPoints and redeem them for free meals faster.
Joining Bonus of 2000 EazyPoints.
Now, PayEazy is a payment channel provider that helps you pay the restaurant bill. This helps you make a transaction with any debit or credit card to enjoy offers and discounts from their payment partners. You have to keep in mind that not all restaurants available on EazyDiner give Prime benefits and also not all the Prime restaurants are PayEazy enabled. For a maximum savings combination, a restaurant should be a PayEazy-enabled Prime restaurant.
So if you are using EazyDiner Prime then you are entitled to a 25% to 50% flat discount at the restaurant level and then additional benefits up to 40% depending upon the card you are using to pay the bill via PayEazy.
A bill of ₹4,000 in a restaurant gets an EazyDiner discount of let's say, 25% and becomes ₹3,000 and then becomes ₹2250 instantly with this card!
How it works?
Here's how you can avail maximum discount when you dine in with EazyDiner.
Go to EazyDiner App/Website
Select a deal at your choice of Prime restaurant and confirm the booking.
After you reach the restaurant and grab your table do inform the server that you have booked a table using EazyDiner.
Enjoy your meal, and open up the application.
To make a payment towards the bill, open the EazyDiner App and select PayEazy and pay with the best card offer you can see.
If the restaurant is not PayEazy enabled then you can pay the discounted bill in cash but you get to lose all the online payment offers.
New to EazyDiner? Download the application and use the referral code: BHAVY9104 to get a ₹500 worth voucher.
Cards Offers
EazyDiner has partnered with quite a lot of banks to offer you quite lucrative offers which they keep on changing. Here is a list of all the ongoing offers.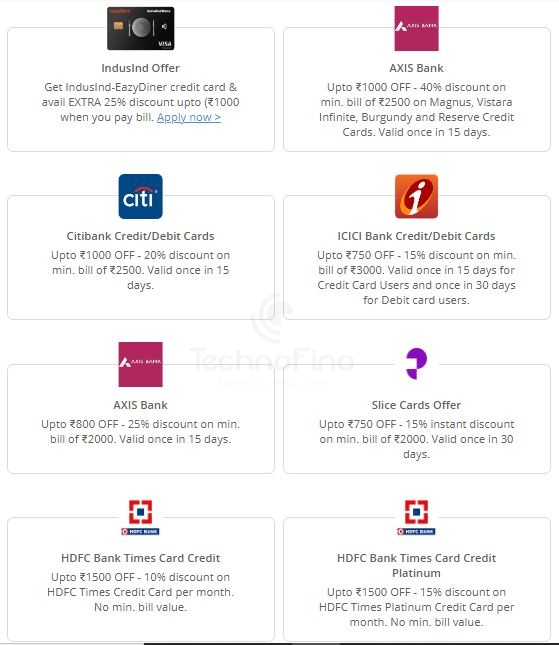 Currently, their best offer is a 40% discount on min. bill of ₹2500 up to ₹1000 on Super Premium cards. Like Axis Bank Magnus, Vistara Infinite, Burgundy, and Reserve which is usable once in 15 days.
They have also recently launched an IndusInd EazyDiner Credit Card which offers 25% OFF up to ₹1000. Also, there are no minimum billing amount requirements, This offer can be used unlimited times in a month along with a complimentary premium alcoholic beverage for the whole table!
My Experience
My personal experience with EazyDiner has been quite smooth as compared to its major competitor Dineout as I have never been refused a table or denied the listed perks whenever booked. I happened to land on this application after getting a voucher for the fee paid for getting my Indusind Iconia Amex card. I used it for a family buffet at a five-star hotel in Gurugram back in 2018.
The good thing is that many in-house restaurants of five-star properties are included in their network too. This makes my life easier when I am residing in them. Their mobile application is also very smooth and swanky with a clean user interface.
I got my last membership by redeeming Flipkart Supercoins and it came damn cheap. For people living in tier 1 cities and eating out regularly, this application is the way to dine out. During a recent visit to Delhi, I happened to visit the Soda Bottle Opener Wala outlet in DLF Mall of Noida and my experience with EazyDiner and PayEazy was seamless. I used my Axis Vistara Infinite Credit card to bust my bill worth around ₹4000 and paid just ₹1750. I have shared all the details in this tweet.
---
Have you used Eazydiner Prime and how's been your experience? Feel free to share your thoughts in the comments below.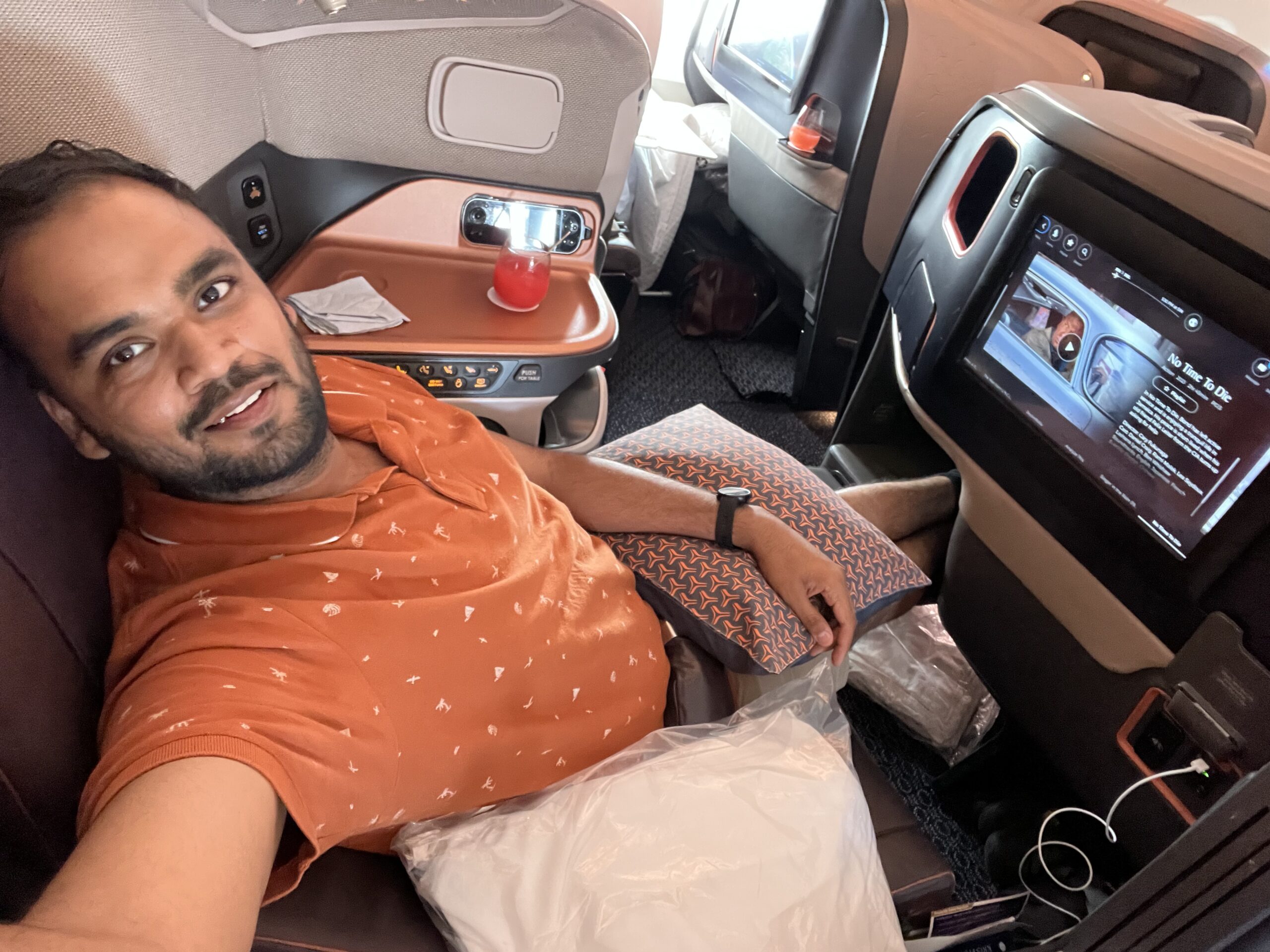 Chief Editor, TechnoFino.
Personal finance nerd! Physics enthusiast and trainer. When not into Physics, he is minting points and hunting for the next best credit card for himself.