Editor's note: This card has been discontinued w.e.f. 15th May 2023.
RBL Bank had launched Zomato Edition Classic & Zomato Edition Black co-branded cards during the pandemic in 2020 and was an invite-only card then. Also, the invitation was rolled out on the Zomato application for very selected users. Since this card was being rolled out to the masses, it was creating a huge buzz everywhere until its recent devaluation. Readout to find out whether you should apply for this card or better give it a pass!
Charges and Welcome Benefits
| | |
| --- | --- |
| Joining Fees | ₹500 + GST (Generally, LTF) |
| Welcome Benefits | 500 Zomato Credits worth ₹500 (Applicable only on payment of fees) |
| Renewal Fees | ₹500 + GST |
| Renewal Benefits | None |
| Renewal Fee Waiver | NA |
For most of the users this card is being issued as LTF so no worries about losing out due to a lack of renewal benefit.
Reward Accrual
| | | |
| --- | --- | --- |
| Spends Area | Reward Rate | Capping |
| Dining/ Delivery (Zomato) & Blinkit | 5 Edition Cash/ ₹100 | 500 Edition Cash/Day |
| All other Spends* | 1 Edition Cash/ ₹100 | None |
| Offline Dining (Anywhere) | 5 Edition Cash/ ₹100 | Unlimited |
| Birthday Spends | 10 Edition Cash/ ₹100 | Unlimited |
| Online Spends/Online food orders from other platforms | 1.5 Edition Cash/ ₹100 | Unlimited |
| Offline Spends (including fuel) | 1 Edition Cash/ ₹100 | Unlimited |
*Edition Cash accrual is not applicable on spending done on fuel, wallet load & rent payments.
1 Edition Cash = 1 Zomato Credit = 1 Indian Rupee.
Edition Cash will be credited to your account within 3 working days of making a purchase or crossing a spending milestone.
On the Zomato app, your Edition Cash works just like real money. Use it to order food online or to pay at restaurants, using your Zomato app.
Even after the recent devaluation, the reward structure is still very aggressive for a bank like RBL. With 1% Edition Cash on online spending, it is still better than most of the cards of RBL Bank.
A 5% reward rate on offline dining spending is also quite lucrative. But the real reason why this card is the most sought one currently is its birthday offer, a flat 10% reward on all the spending is just too good to be true. Let's see till when this offer will sustain till then carpe diem! All gone now!
The app gives a real-time reward rate and the cashback value of the transactions done which is similar to what OneCard offers in its app but for the first time for a bank.
Reward Redemption
Edition cash can be converted to Zomato credits in a click and can be used instantly for ordering food and can be combined with available discount coupons, which makes it even more rewarding.
Milestone Benefit
Get 2000 Edition Cash on spending Rs. 2,00,000 every year.
A sweet addition to the existing reward structure which jacks up the reward rate by 1%. If you hit this milestone then you will easily beat ICICI Amazon Pay and even Axis Flipkart. But keep in mind that real cashback from Axis Cards >> Edition Cash. Surprisingly this card offers a better milestone benefit than its so-called better version Zomato Edition Black.
Zomato Pro Membership
Zomato has recently announced that they are discontinuing their Pro and Pro Plus memberships hence this benefit now ceases to exist on this card for new takers.
If you are already holding this card then your Pro membership will keep on working till 2028. Also, Zomato is doing a complete overhaul of their membership plans so I think they might convert the existing users to their new offering. Nevertheless, the benefits of Pro membership are for namesake these days as Zomato is out of competition as compared to mouth-watering offers available on Dineout and EazyDiner Prime.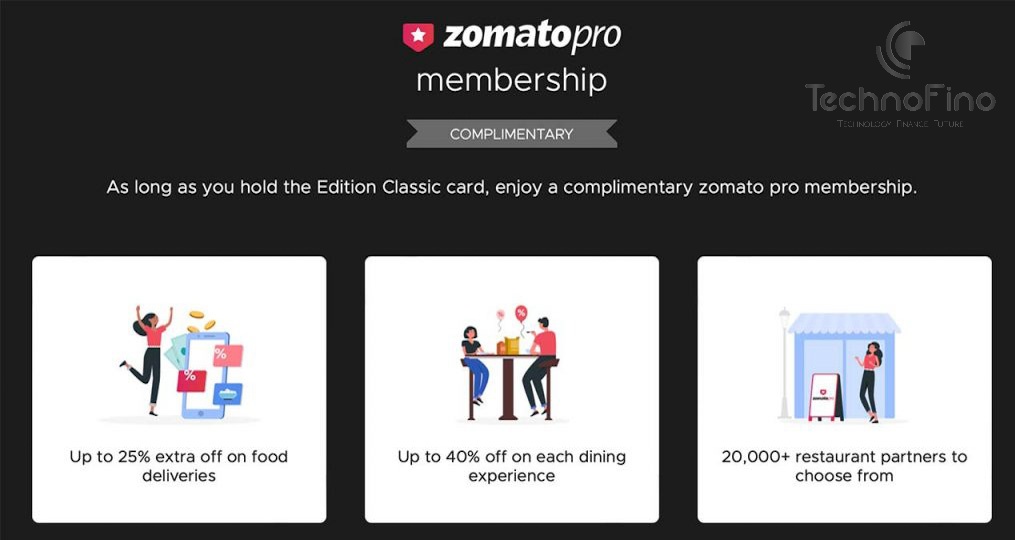 How to apply?
Check out the money tab on your Zomato application. Zomato has already given invites to the masses but if you are still to get an invite you can refer to the steps given on the TechnoFino Community here for an invite. Since RBL allows only one card normally hence if you are already holding an RBL card your application will most probably be declined and you will have to talk to the bank for an upgrade over your existing card. The process for the same has not been smooth for the cardholders as per various feedbacks I have received.

The onboarding process is very smooth and takes only 5-10 mins in all including the V-KYC. RBL has really upped its game with such smooth & clean onboarding but only for its new customers, I hope they soon roll out upgrades to the currently discontinued Edition Black card as well.
TechnoFino Recommends
Since this is still the best rewarding credit card from RBL Bank and can be used for various merchant offers. So if you are holding this card on an LTF pricing then I would recommend you to continue with it till you get a better card offering from RBL else better surrender this card. And if you are someone who wishes to get this card now then take it only if being offered LTF else can be given a pass!
Instead, you can explore Axis Airtel, IndusInd Eazy Diner, and AU Bank Zenith which are currently giving the best rewards on food delivery and dining. Even Axis Ace gives a 4% cashback on Zomato transactions plus the spending will help you get to complete its waiver condition also.

Do you hold the RBL Zomato Edition Classic? Feel free to share your further strategy in the comments below.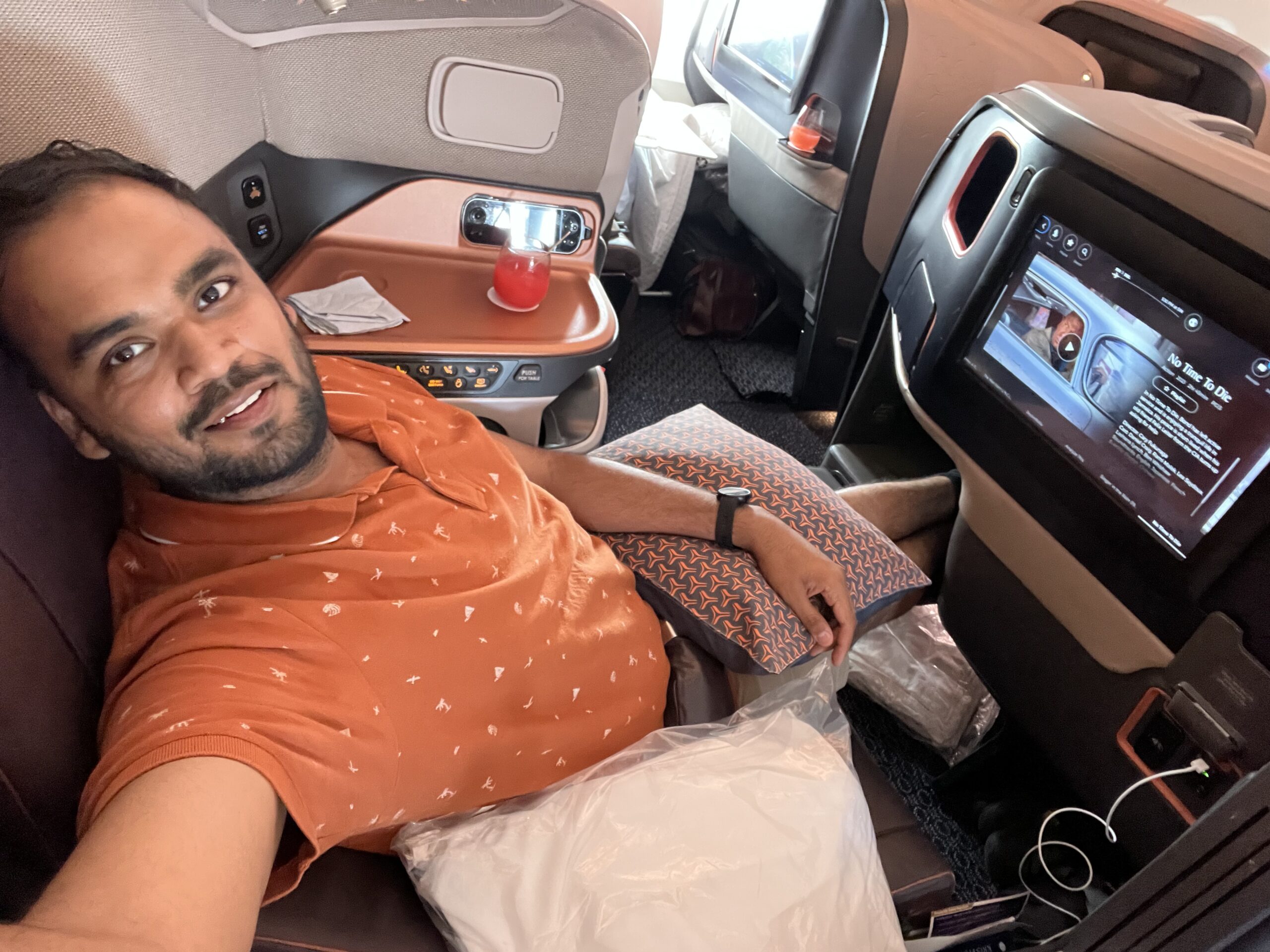 Chief Editor, TechnoFino.
Personal finance nerd! Physics enthusiast and trainer. When not into Physics, he is minting points and hunting for the next best credit card for himself.