A Credit Card application can get rejected if you apply for a card without any deliberation. I am discussing here some of the significant reasons and solutions for some of them so that you become eligible for the card again.
1) No Credit History
You would not have any credit history if you have never applied for any loan or credit card and hence no credit score can be assigned to you. In the absence of any credit history, banks may hesitate to give you a credit card. Some banks, however, provide credit cards to those who are new to credit.
If you are not having any credit score then you can start with any secured credit card against an FD and gradually build your score. Don't even think of going for a menial amount FD for getting a namesake card as the lender will allow around 80% of the FD amount as your credit limit. So a small FD will restrict your chances of getting a better card from other banks due to a low credit limit.
2) Low CIBIL Score
A CIBIL score of less than 750 may ruin your chances of getting your dream credit card. It can be low due to a variety of reasons like high credit limit utilization ratio, back-to-back multiple applications, poor repayment history, and many other factors. I have already created a post on 7 Ways to Improve Your CIBIL score which will help you with all the factors in detail.

A low credit utilization ratio (<30%) will help you dramatically in securing your new card, especially on a card-to-card application where the bank asks for your recent statement on behalf of which you are applying for the card. Also, a behavior that is seen in a bad light by the bank is multiple applications in a short span of time which shows the credit hungriness of the applicant. So better avoid this at all costs especially when your credit age is low.

Another thing that can inflate the chances of getting approval is the matching of your address with the address mentioned in the CIBIL report which also decreases the chances of physical verification.
3) Eligibility
All the banks follow certain eligibility criteria for each of their products. Though most of them are not very strict about it still you have to qualify it either on the basis of income documents or having a minimum credit limit on the other bank's card to be sure that you are not rejected on the basis of the same.
4) Multi-Carding
Some banks allow you to hold multiple credit cards at the same time. So it's better to know about the number each bank allows before going ahead with that application for a second card with your favorite lender to avoid getting rejected. We have compiled a list of all the banks and the number of cards they allow per customer on the TechnoFino Community which can be accessed from here.
5) Too many credit cards
There are certain banks like HSBC, ICICI, Axis, and CITI which doesn't prefer new applicants already having huge credit limit from other banks to their names as compared to their income. Hence it is always recommended to get their cards at the start of your credit journey.
6) Non-Serviceable Area
For you to be eligible for a card you need to be located in a serviceable area of the bank. Banks will straightaway reject your application if you are located in a non-serviceable Pincode.
7) Work Profile
Your occupation plays a major role in making you eligible for a credit card. Many banks especially foreign banks prefer to give their credit cards to only salaried persons. And for self-employed or professionals working from home, the process is unfavorable due to internal policies of various banks where they sometimes reject the application due to the same address as that of home or lack of office setup.
Whereas for a salaried person a salary slip and official mail-id works wonders but if a salaried person is working in a blacklisted company then he won't get a card from that bank. Banks can blacklist a certain company due to payment indiscipline or default by other employees of the company.

Further, certain banks have internal policies and don't give their cards to persons having certain professions and you can hardly do anything about it.
8) Physical Verification
Some of the banks do a physical verification of both the addresses – residential and official. Hence it is important that when the representatives of the company visit the location to verify your home and office address nothing goes wrong. It is very important that the address you have specified in the credit card application is accurate.
9) Relationship with Bank
A bank cannot deny you a credit card if you don't have a banking relationship with them but having one certainly keeps you in an advantageous situation. Having a great NRV with a bank can make things go in your favour fast.
---
Always remember that the credit is always at the sole discretion of the bank so all you can do is give an honest try for each application and let the bank do its own thing.
If you have any other reason that you think should be included in this list then do let us know in the comments below!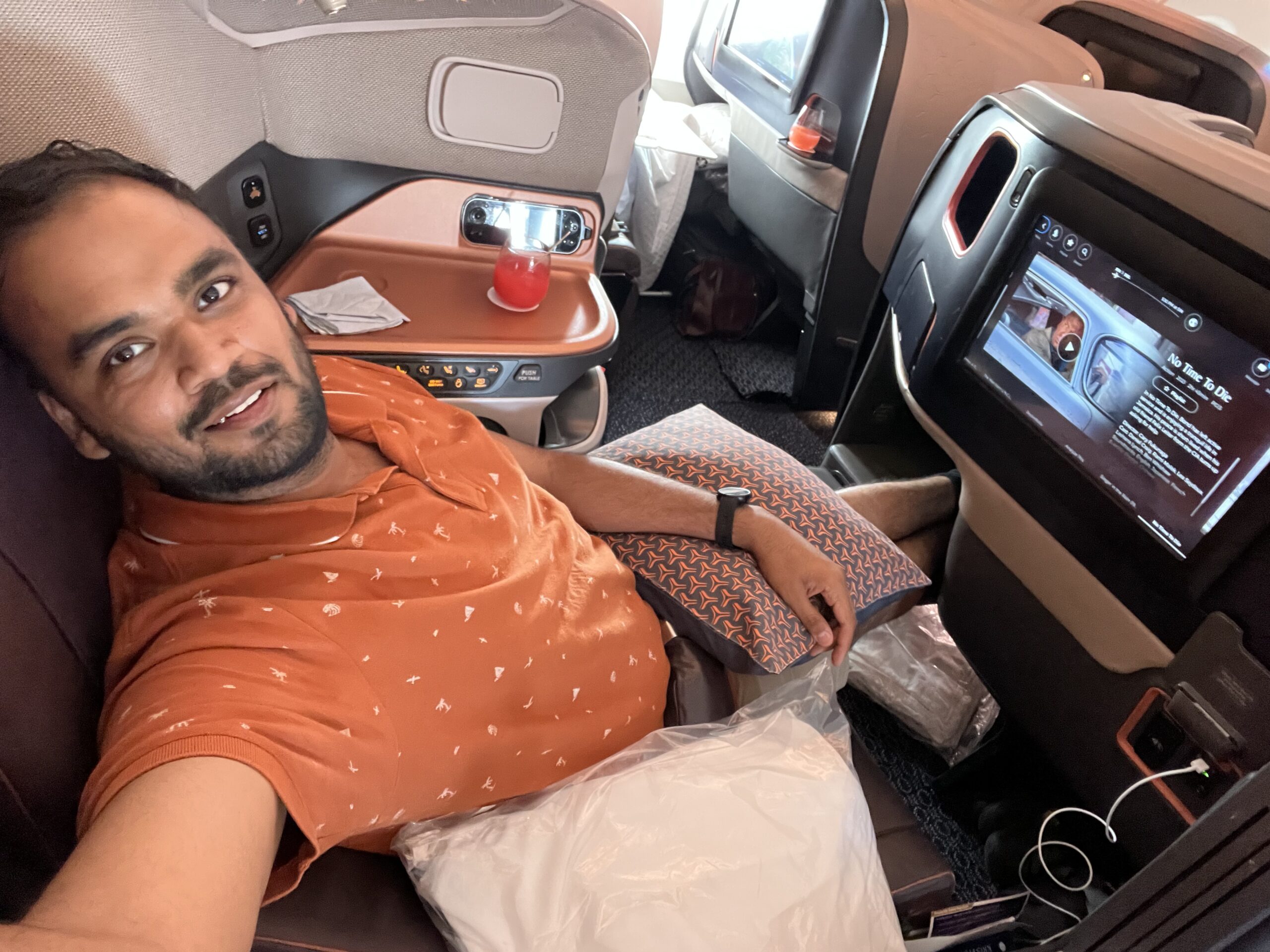 Chief Editor, TechnoFino.
Personal finance nerd! Physics enthusiast and trainer. When not into Physics, he is minting points and hunting for the next best credit card for himself.