Overview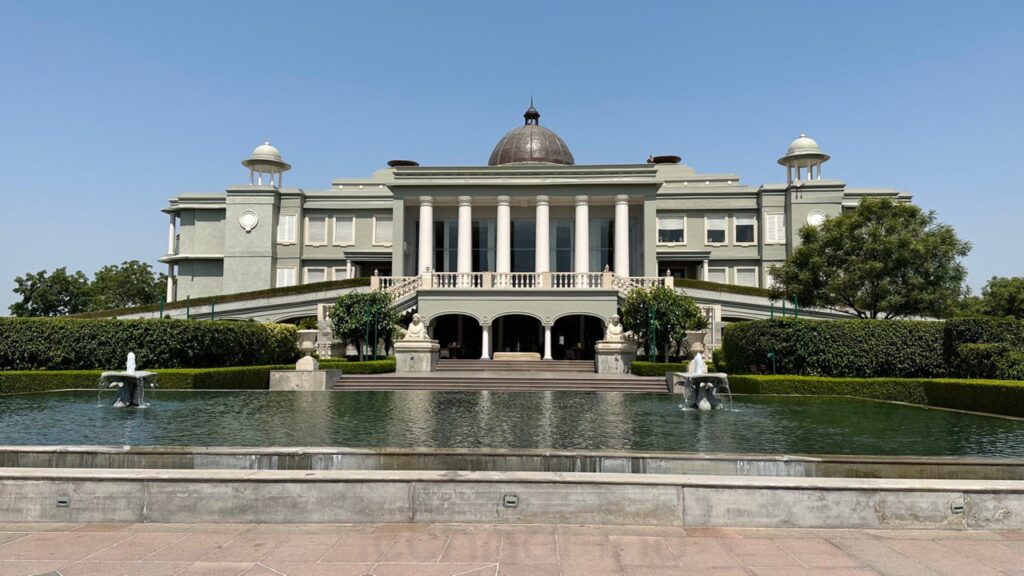 ALL – Accor Live Limitless is the loyalty program from the Accor Group of hotels. It's the second biggest hotel chain in the world which has a footprint in over 100 countries and more than 5,100 properties spread across its hotel brands. Accor does offer from the most exclusive and exquisite properties to the budget properties as well. It can make you awestruck with its top-of-the-line Raffles or Banyan Tree properties and also do give you the flexibility to stay at mid-range or budget hotels such as Novotel or Ibis. Accor doesn't only show its glory in terms of the collection of properties worldwide but also does give tremendous value in terms of point value. It also offers one of the best-paid members out there which serves equally to all its guests. So let's deep dive into it, shall we?
Accor has one of the biggest collections of hotel chains, which includes 45 brands from Super Luxury to Budget properties. Accor officially has divided the hotel brands into 4 categories. Let's see a few of the notable mentions of the respective categories:
Luxury: Raffles, Orient Express, Banyan Tree, Sofitel, Rixos, Fairmont, etc.
Premium: M Gallery, Swissotel, Pullman, Peppers, Grand Mercure etc.
Midscale: Novotel, Mercure, Mantra etc.
Economy: Ibis, Ibis Styles, etc.
ALL Accor
Tier Benefits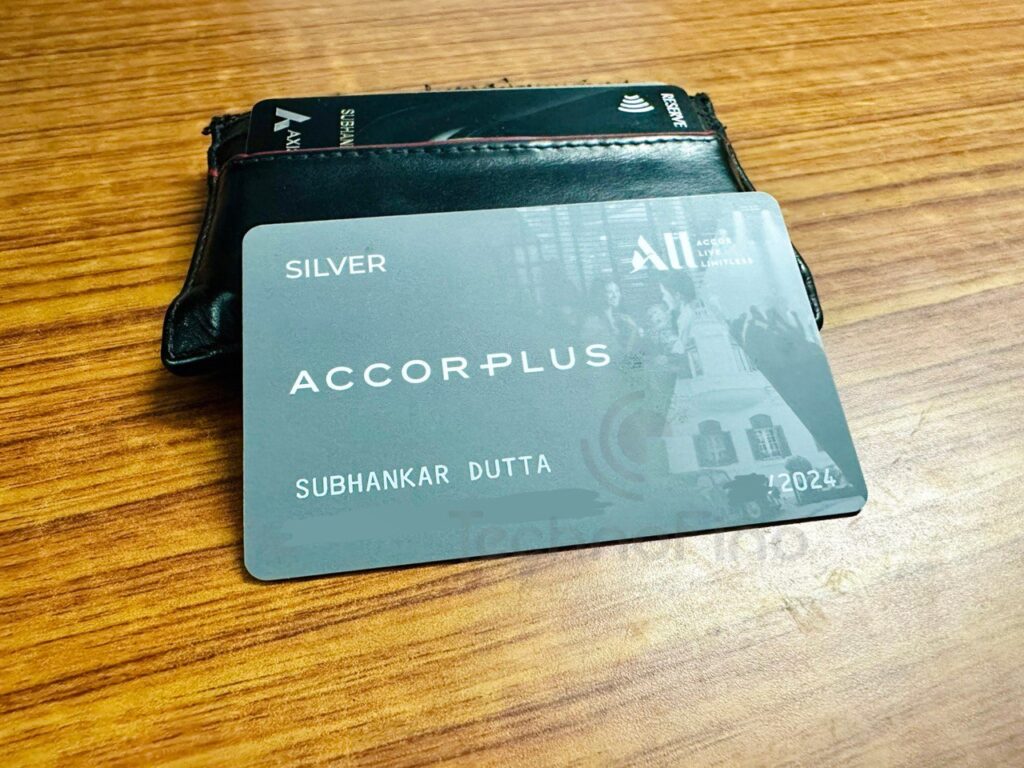 The ALL Accor program has 4 Elite status if the base tier is not counted. Let's see what it requires to reach each Elite status and their benefits:
Classic
The Classic status comes just after the enrollment to the program which gives access to accumulate points for the stays made and also helps to progress to the first Elite status. It also opens the gate to more private sales of the ALL Accor.

Silver
One needs to stay at least 10 nights or have at least 2,000 status points i.e. 800 EUR spent.
Few Notable Benefits:

Late checkout
Priority Welcome
Welcome Drink
Gold
One needs to stay at least 30 nights or have at least 7,000 status points i.e. 2,800 EUR spent.
Few Notable Benefits:
All of the Silver with the addition of

Early check-in or late check out
Guaranteed room availability on 3 days before arrival
Upgrade to the next room category (subject to availability)
Welcome Amenity (except at budget hotels such as Ibis)

Platinum
One needs to stay at least 60 nights or have at least 14,000 status points i.e. 5,600 EUR spent.
Few Notable Benefits:
All of Gold with the addition of
Guaranteed Suite Night Upgrade (Can be availed with vouchers when reaching platinum. You get 2 vouchers and an additional voucher on each 4,000 status points)
Guaranteed room availability on 2 days before arrival
Early check-in and late checkout
Access to Executive Lounge, if available at the hotel (Fairmont's Gold Lounge is an exception)
Premium Wi-Fi
Free Breakfast only in Asia-pacific hotels
Dedicated customer care line

Diamond
One needs to have at least 26,000 status points i.e. 10,400 EUR spent.
Few Notable Benefits:
All of Platinum with the addition of
Free Breakfast on weekends worldwide, every day in Asia-pacific hotels
100 EUR (in the form of 100 RP) dining and spa credit during the stay
Gold status can be sent as a gift to one person of choice
Even besides all these sweet benefits, there are quite a good amount of "brand specific benefits" that can be found on their official website.
Validity
Validity of Elite Status:
It gets reset on the 31st of December of each year
For valid Accor Plus members, the validity of the status stays at Silver if not progressed to the next Elite Status
Accor Plus
Accor Plus is a paid membership of Accor Hotels. This goes as an add-on to the Loyalty program ALL Accor. This program comes with its own added perks in terms of direct discounts or availing lucrative perks with various coupons.
Accor Traveller and Accor Explorer
Membership Fees and Benefits
Accor Plus membership needs to be bought separately, which comes in two variants:
Traveller: INR 11,800 per year (Currently being offered at INR 7,080 per year)
Explorer: INR 15,930 per year or 12,000 Accor points (Currently being offered at INR 13,541 per year)
With Traveller membership, you can buy for another individual's membership with the "Secondary Membership" add-on which comes at INR 4,130 per year and gives all the benefits of Traveller membership to that individual at a lower cost. So if you want a double dip, you can buy one for your spouse or close ones to enjoy the perks at a lower cost.
Some tangible benefits of these memberships are
Members get 10% off on the best available public rates.
Automatic qualification to ALL Accor Silver Status.
You get up to 50% off the food bill and 15% off on drinks in Asia.
You can save up to 50% on your hotel or resort accommodation with their Red Hot Room offers.
and many more. . .
Voucher Benefits
Lunch Buffet All India & Sri Lanka for two (2 Certificates)
Birthday Cake (1kg)
Regional Hotel's Lunch or Dinner Buffet for two (2 Certificates)
Bottle of Red or White Wine at the table of four at the Regional Hotel
500 INR off at 1000 INR bakery product purchase from Regional Hotel's Bakery
50% discount on group dining of 6-12 people at Regional Hotel
Complimentary buffet breakfast for two when staying at Member's rate at Regional Hotel (2 Certificates)
40% discount on food bills of 4-10 people across India and Sri Lanka
500 INR off on a minimum 2000 INR food bill across India
40 % discount on food bills of 6 and more people as well as buy two get two starters at Novotel Goa Candolim or Novotel Goa Resort and Spa
50% discount on food bills for 10-15 groups of people at Regional Hotel (2 Certificates)
Next Room Category upgrade (no capping the number of days of staying)
INR 3999 + Tax for Standard Room for 2 adults and 1 child for one night including Breakfast buffet + Lunch or Dinner buffet at Regional Hotel (2 Certificates)
Differences
Explorer comes with 1 complimentary stay night. It can be valued at INR 6,000 – INR 20,000 depending on your option of stay.
Explorer also comes with more dining and stay vouchers.

If you're holding an Axis Bank Reserve credit card, you're already getting the hybrid variant of Explorer membership that gives you Silver Status (which can be earned with 10 nights of stay or 800 EUR spent) and an additional 1 night of stay.
Also do note that not all hotels do participate in Accor Plus Program, such as in India Raffles Udaipur doesn't participate in Accor Plus, but they do participate in ALL Accor so your Membership Tier benefits will be applicable only.
How to Earn Accor Points?

How to earn points? It's pretty simple. You can earn by staying and paying with cash/card. But hey! We're the points/miles enthusiast, that's not the game we're inclined to play.
Hotel Stays
Hotel stays do earn points and it depends on the tier. You can earn both Status Points and Reward Points. Status Points as discussed above are for migrating up to the Elite Status, but Reward Points are something you do earn. Accor does either earn or burn redemption. The earning happens per 10 EUR spent. Let's see the table of each status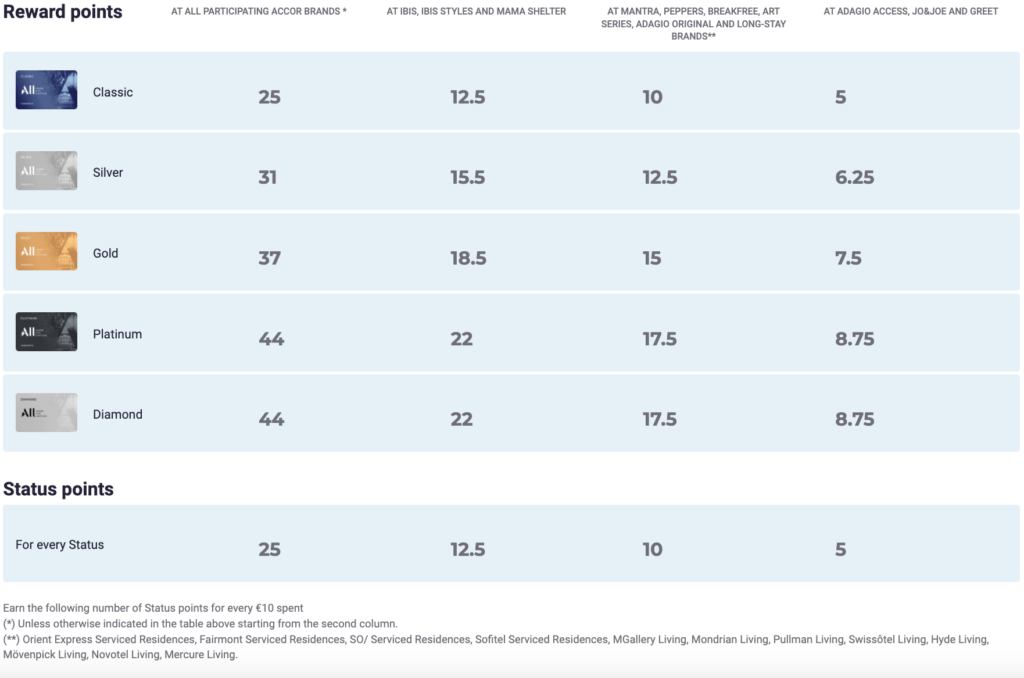 As you can see in the table, the more the ladder you climb, the more points you earn. Not only that, the Reward Points and Status Points both vary from one hotel brand to another. You'll earn points for everything you pay for at the hotel, including spa treatments, minibar, paid TV services, and f&b.

If this table makes you confused and you don't want to go through the hustle of predicting the total points earned, Accor has a Great Tool at your disposal to calculate it for you in a few clicks.
Credit Cards Transfer Partners
There are no co-branded cards with Accor. Currently. Accor has two transfer partners in India:
Axis Bank Credit Cards
Edge Reward points can be transferred in 5:4 super premium cards (Axis Reserve, Magnus & Burgundy Private Credit Card).
10:1 ratio (other Edge Reward Points Earning cards).
Edge Miles (Axis Atlas) can be transferred in a 1:2 ratio.
HDFC Bank Credit Cards
HDFC Infinia and DCB points can be transferred in a 1:1 ratio to Accor.
Airline Transfer Partners
Accor Points can not only be earned by transfer partners such as HDFC and Axis but also can be transferred from other Loyalty Programs, which is a great way to accumulate points. There are plenty of Airline Partners but not all can be useful to transfer to Accor as you can hardly earn with them from India. Currently, there are three airline partners in India from which you're allowed to transfer airmiles to ALL Accor:
Air France/KLM Flying Blue: You can transfer points from Axis and HDFC to Flying Blue. 4,000 Flying Blue Miles will be converted to 1,000 Accor points which is a 4:1 ratio.
Qatar Airways Privilege Club: You can transfer points to Qatar Airways from Axis Bank. 4,500 Qmiles will be converted to 1,000 Accor Points which is a 4.5:1 ratio.
Fin Air Plus: You can transfer HDFC points to Fin Air. 3,500 Fin Air points will be converted to 500 Accor Points in a 7:1 ratio.
Yes, the ratios are not great or even good either but that can only come in handy if you have thousands of points lying around to any of those frequent flyer programs and don't have any plan to use them in the near future and have some urgent plan with Accor where you want minimal cash-burn. Though these options aren't recommended, it's always good to have multiple options, isn't it?
ALL Meeting Planner
You can earn and burn in ALL Meeting Planner which is a program where you need to enroll separately for planning Professional Planning of your events. You do earn 1 Accor Point per 2 EUR spent. These points are sharable as well, so you can share these points with other Accor members.

To sign up for the ALL Meeting Planner Click Here.

Not at every property you can avail of this benefit. The properties or brands you can avail of this benefit are below:
MAMA Shelter
Raffles
Banyan Tree
Delano
Fairmont
Potel & Chabot
Saint Clair
SLS
Sofitel
M Gallery
The Redbury
Art Series
Pullman
Swissotel
Angsana
25 h
Movenpick
Grand Mercure
Peppers
Mantra
Novotel
Mercure
Breakfree
Cassia
Ibis
Ibis Styles
Museum Hotel
Tribe
These are the 28 participating hotel brands under this program. Please do note, not all the branches of the respective brand may provide this benefit, so always do confirm with the hotel before planning.
How to Burn Accor Points?
Accor has a great valuation per point. The approximate value is 1 Accor pt = ~ INR 1.8. All the Participating Accor Hotels will let you redeem your points at a denomination of 40 EUR = 2,000 points. So in a multiple of 2,000 points, you can redeem it. Some hotels have also allowed you to redeem at 20 EUR = 1,000 points.
Burn For Hotel Stay
The property which allows you to burn points can easily be identified with "All Points" written at the bottom right corner of their property's name as suggested below in the screenshot.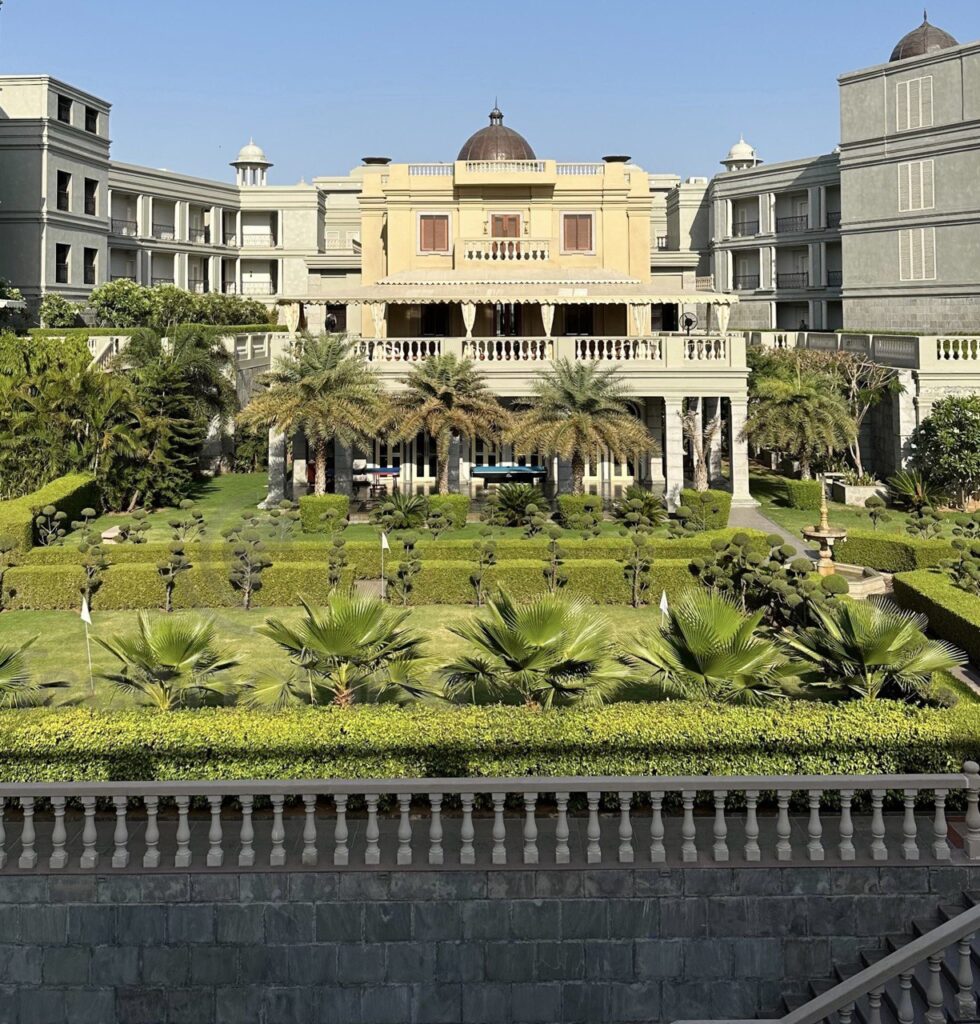 To burn the Accor points few things to be kept in mind:
Only pay at the hotel or the "pay with pts" option can be utilized to use your points, online payments may or may not allow you to use points, if they allow, you can use points, and pay the rest with your desired payment method.
Though as per T&C you can settle the total bill with the points, a few hotels do not let you settle select components of the bill with points even the tax. For example, Pullman Delhi will not allow you to pay tax with points that need to be settled with a card or cash. So if you're planning for redemption, check with the hotel if they're allowing the same.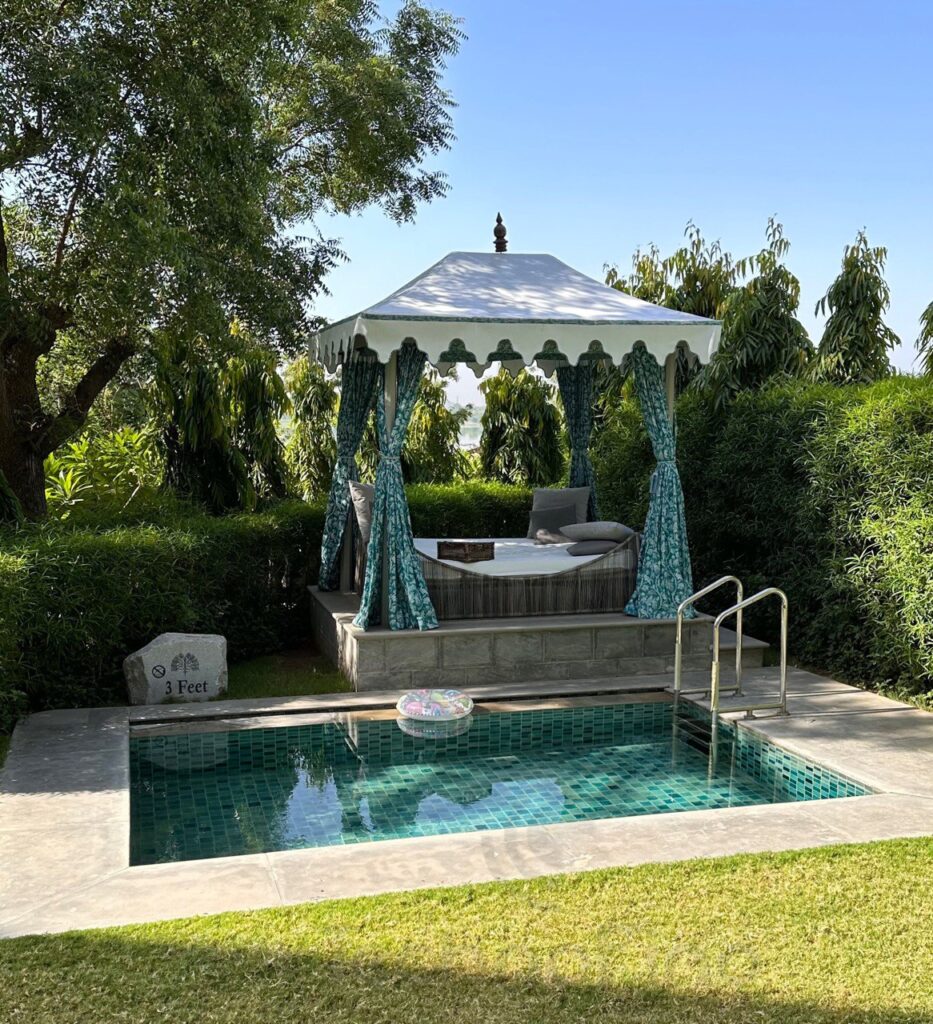 Burn For Meal
You can settle your Food and Beverage bill with your Accor Points. You can redeem them at a flat rate of 10 EUR = 1,000 Accor Points. Even if you don't stay at the property, you can just pay for the meal with points, be it at the restaurant or the bar.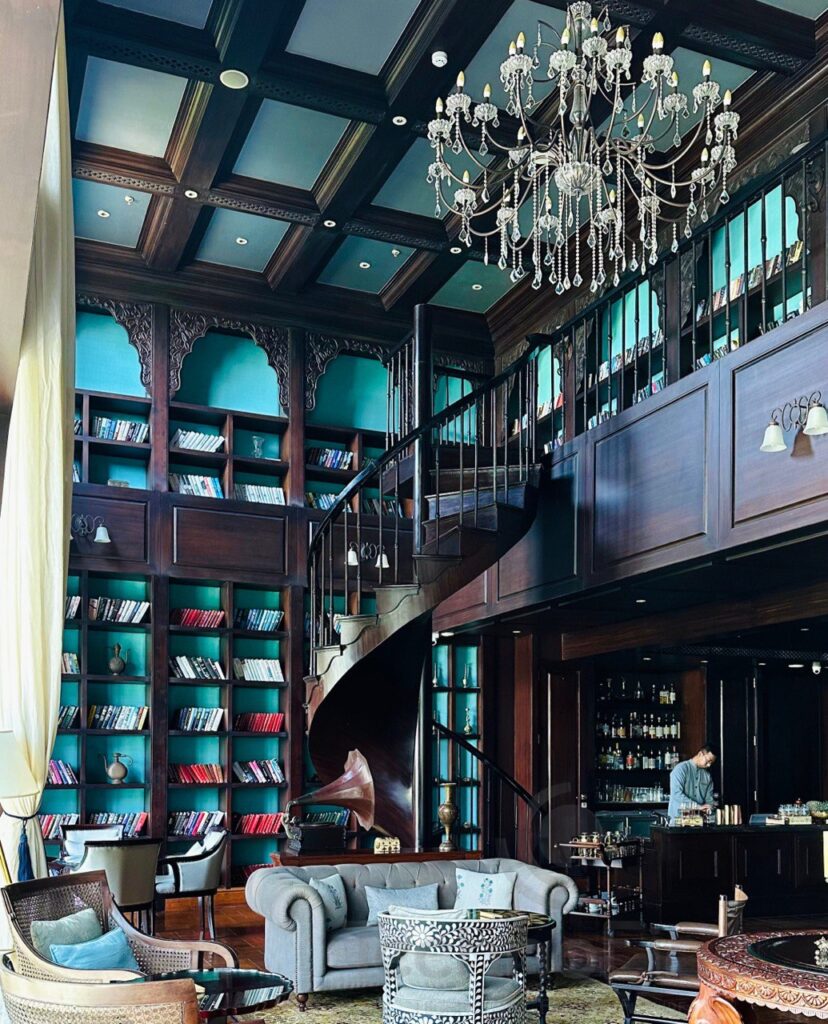 Burn for Airmiles
There are 30 Airline partners to which you can transfer your Accor Points. Note that, not all the time you'll get a bang on value, so check and only transfer when needed. The Airlines are below
Aegean Olympic Air
Aero Mexico Club Premier
Air Canada Aeroplan
Air China Phoenix Miles
Air France/KLM Flying Blue
Avianca Lifemiles
Azul ToduAzul
British Airways Executive Club
Cathay Pacific Asia Miles
Delta SkyMiles
Emirates Skywards
Etihad Guest
Finnair Plus
Hainan Airlines Fortune Wings Club
Iberia Plus
Japan Airlines JAL Mileage Clb
ITA Airways Volare
Korean Air SkyPass
LATAM Pass
LATAM Pass Brazil
Oman Air Sindbad
Qantas Frequent Flyer
Qatar Airways Privilege Club
Smiles
Singapore Airlines Krisflyer
TAP Portugal Miles & Go
Thai Airways Royal Orchid Plus
Turkish Airlines Miles& Smiles
United Airlines MileagePlus
Virgin Australia Velocity
Not all airlines will give great value, so let's check which one you should keep your eyes on:
Qantas: 2,000 Accor points = 2,000 Qantas points
Iberia: 3,000 Accor points= 3,000 Iberia Avios
Delta: 4,000 Accor points = 2,000 Delta miles
ITA: 4,000 Accor points = 5,000 Volare miles
Events
Accor often lists many more events to redeem from. It varies from sports, travel, culinary, converts, etc. You can always browse through them. Some major cities in India have already seen such events. You need to keep an eye on them.
ALL Meeting Planner
Burning these points for events has separate value. You can only consume these points at max 15% of your total bill amount (excluding tax) or 1,500 EUR whichever is lower.
There's no blackout day for using these points so you can feel free to use them anywhere. These points don't have any expiry.
Validity
Please do note that Accor Points' Validity Stays/ Depends on the followings:
365 days from the last check-out day.
365 days from the last point earning/burning day.
365 days from the last point conversion day.
Sweet Spots
Now you all must be waiting for the sweet spots, aren't you? So here it's. For a disclaimer, these sweet spots do exist officially, they're not loopholes that can be exploited, but these are lesser-known "facts" that haven't been much discussed:

The free stay night can be availed at a valuation of at least INR 20,000 easily. In India, Sofitel which is the third most expensive property after Raffles and Fairmont, is an option. The tariff goes at INR 15,000-20,000. For worldwide, many Sofitel, Fairmont does give this "stay plus" redemption.
With Axis Reserve's Accor Plus membership, you do get two complimentary nights, but one drawback, you cannot use them together for a consecutive stay at the same property. Even if you make two separate reservations, it'll not work out.
Those who don't want to spend a lot of money and want the maximum out of the points' valuation can choose "pay at the hotel" and settle the bill with points. What difference does it make that booking with points already? Big difference! You'll earn status points which will advance you through the Elite Tiers.
The hotels which give "stay plus" nights, often use the base two-category room for redemption, but you can always redeem it for higher-category rooms. Select it to avail and pay the difference with points/cash/card.
You can reach Accor Gold in a single go in two ways.
i) Buy an ALL Plus Voyageur card for EUR 199
ii) Buy at least a share of Accor Hotels through Europe's Stock Exchange
Bottomline
ALL Accor is one of the most lucrative memberships to take advantage of. Though Accor is having more than 5,100 properties, they lack the number of properties in India. There are amazing properties like Raffles, and Fairmont in India, but the number of high-end properties is pretty less. Accor has great plans to expand their hotel chain in India as stated in a renowned newspaper article, we as guests can have more and more choices.

So have you availed any benefits of this amazing program yet? Where are you planning your next vacation with Accor Hotels? Let us know in the comment below.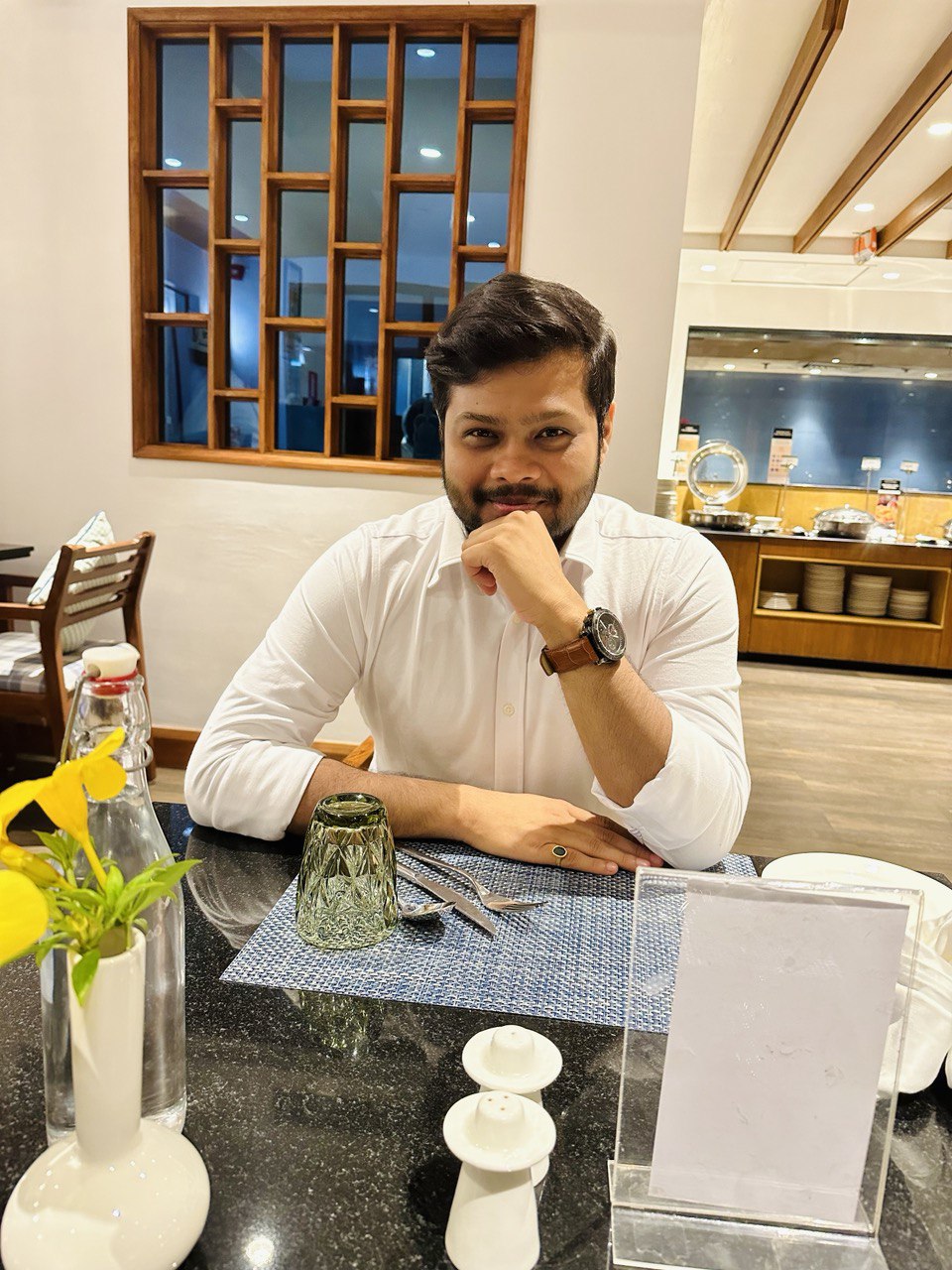 Former Civil Servant | Entrepreneur | Credit Card Enthusiast | Travel The World | Learning & Growing Everyday | Gratitude is The Attitude