HDFC Bank recently re-launched its millennial offering in September 2021. Though the card was a good rewarding card earlier also but now this refresh makes it a very simple to understand card. If you are an existing cardholder then these upgrades are applicable for you as well from 1st November 2021. Here's everything you wish to know about the card.
Watch HDFC Bank Millennia Credit Card Review
Charges and Welcome Benefits
| | |
| --- | --- |
| Joining Fee | ₹1000 + GST = ₹1180 |
| Welcome Benefit | 1000 Cash Points (Applicable only on payment of fees) |
| Renewal Fee | ₹1000 + GST = ₹1180 |
| Renewal Benefits | None |
| Renewal Fee Waiver | Spend ₹1L or more in a year. |
Currently, all the HDFC Credit Cards except HDFC Infinia Credit Card, HDFC Diners Club Black Credit card, and HDFC Diners Club Intermiles Credit Card are being offered under a special lifetime free pricing by doing a minimum threshold retail spends in the first 90 days of card issuance and for Millennia this amount is ₹50,000. Such offers can change anytime so check with the bank before applying for the same.
Keeping that aside, the joining/renewal fee waiver conditions are pretty good for a card of this range and amazing benefits.
Reward Points/Cashback Accrual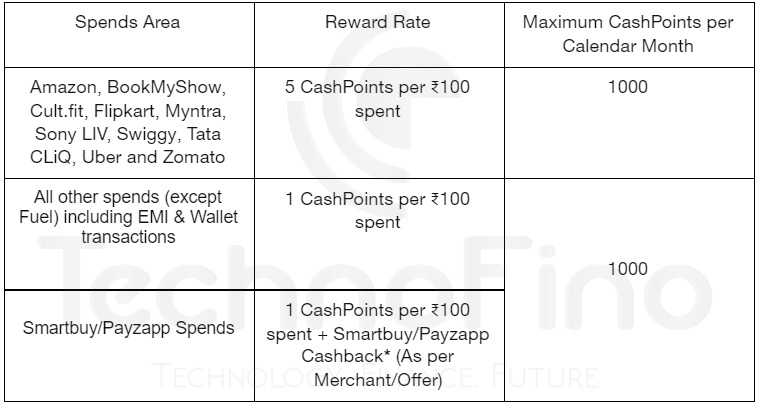 No minimum transaction amount required for points accrual.
Only HDFC card which gives points on wallet loads.
Points will be credited in the first week of the month for spends done in the last month.

HDFC Bank has a dedicated portal named SmartBuy with which we get some extra rewards and cashbacks. Strategy for maximizing gains via SmartBuy has been shared later in the article.
SmartBuy Benefits
Total Cashback
Maximum Cashback per
Calendar Month
*SmartBuy Cashback
Upto 10% Cashback
₹1000
SmartBuy Cashback will be credited within 90 days from the end of the month in which spends were done.
HDFC SmartBuy supports merchants like Amazon, Flipkart, MakeMy Trip, Apple Tresor, and likes. It also supports multiple partners for travel bookings.
Reward Points Redemption
| | | |
| --- | --- | --- |
| Modes of Redemption | Value per Point | Redemption Charges |
| Cashback (Statement Credit) | ₹1 | None |
| Flights & Hotels Booking via Smartbuy | ₹0.30 | ₹99 + GST |
| Rewards Catalogue at the SmartBuy Rewards Portal | ₹0.30 | ₹99 + GST |
As this is a cashback credit card as per HDFC Bank, the table above clearly shows the intention of HDFC Bank here is to make conditions favourable for a statement credit. It's a win-win for users and why not! After all, hard cash is better than all other redemptions if you are not getting better value than cash.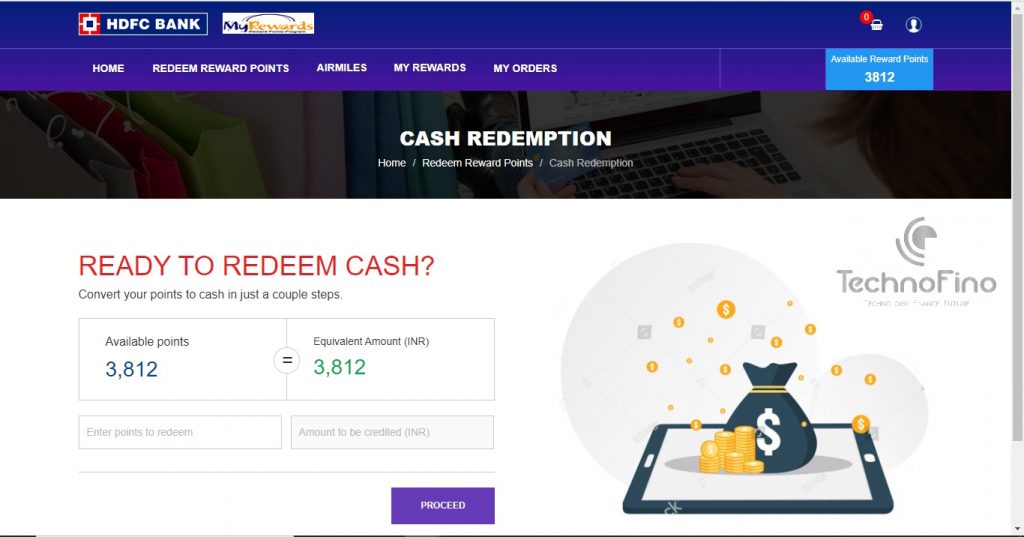 The minimum CashPoint balance required for redemption against the statement balance is 500 CashPoints.
CashPoints valid for 2 years from date of accumulation.
For Flights and Hotels redemption you can redeem up to a maximum of 50% of the booking value through Reward Points.
Milestone Benefits

₹1000 worth of gift vouchers on spends of ₹1,00,000 and above in each calendar quarter.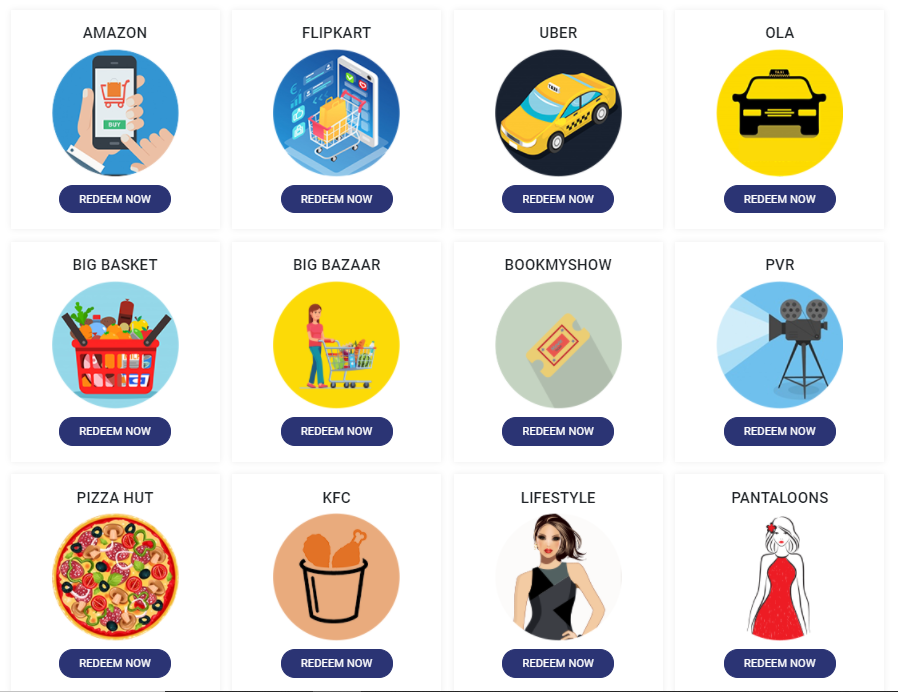 TechnoFino Maximum
In this section, we would be simplifying the rules of the game and giving you the crux of information on how to maximize the reward rate on this card.
If you want to shop on Amazon then shop directly and this card will give you a flat 5% cashback in the form of CashPoints but we recommend you to shop on Amazon via the SmartBuy portal which is offering 5% SmartBuy cashback plus you get 1 CashPoint per ₹100 spent extra under all other spends category subject to a maximum of 1000 CashPoints. So all in all the reward rate jumps to 6%. After the SmartBuy quota of ₹1000 is over we recommend you to shop directly on Amazon to consume the select 10 merchants quota of 1000 CashPoints.
So for Amazon, you can earn 1200 CashPoints and ₹1000 Smartbuy on shopping of ₹40,000 on Amazon which translates to 5.5% cashback and easily beats ICICI Amazon Pay Credit Card!
For Flipkart, the SmartBuy route makes no sense as you will get a 1% Smartbuy benefit and an additional 1% return in the form of CashPoints whereas if you shop directly then you get a 5% reward in the form of Cashpoints. So this card competes head-on with Axis Bank Flipkart Credit Card if you are shopping under ₹20,000. And the cherry on the top is the milestone benefits which jacks up the reward rate by a further 1%.
For Amazon and Flipkart you can also take Smartbuy voucher route by buying 5000 worth of vouchers for each of the portals. This will give you 5% Smartbuy Cashback on vouchers and 1% equivalent cashpoints that translates to 6%.
This card also very smartly beats the reward rate of Axis Ace Credit Card and Axis Flipkart Credit Card of 4% that they offer on their partner merchants like Swiggy, Zomato, and Uber.

TechnoFino Tip
Align your billing cycle of the HDFC Credit Cards as much as possible with the calendar month by asking the bank to shift your billing cycle date to the 2nd of every month to minimize the calculations related to capping of CashPoints and SmartBuy cashback. HDFC doesn't allow the first and last two days of the month as your billing cycle date.
Other Benefits
Airport Lounge Access
Access Via – Credit Card
Complimentary Domestic Limit – 2 Visits/Quarter (Total 8 Domestic Lounge access in a year)
Network – Visa Signature/MasterCard/Diners Club/Rupay
Being a starter card it may allow you access to selected lounges only. So it's highly recommended for you to check which network is preferred by the lounge frequented by you.

DineOut Membership
The cardholder is eligible for exclusive complimentary DineOut Passport Membership for 3 months if he/she achieves spend ₹50,000 and more every calendar quarter using Millennia credit card.
Fuel Surcharge Waiver
1% fuel surcharge waiver at all fuel stations across India. (On minimum transaction of ₹400 & maximum transaction of ₹5,000. Maximum waiver of ₹250 per statement cycle).
Insurance Coverage
Zero lost card liability: In the unfortunate event of losing your HDFC Bank Millennia Credit Card, on reporting it immediately to 24-hour call center, you have zero liability on any fraudulent transactions made on your Credit Card.
HDFC Bank Customer Care Number 1860 267 6161
Eligibility
The eligibility conditions are not that high and the bank is also a bit flexible on them. So if you have a good relationship with HDFC Bank and are a bit underqualified for the criteria still we would recommend you to ask for a Millennia Credit Card and the bank may approve it.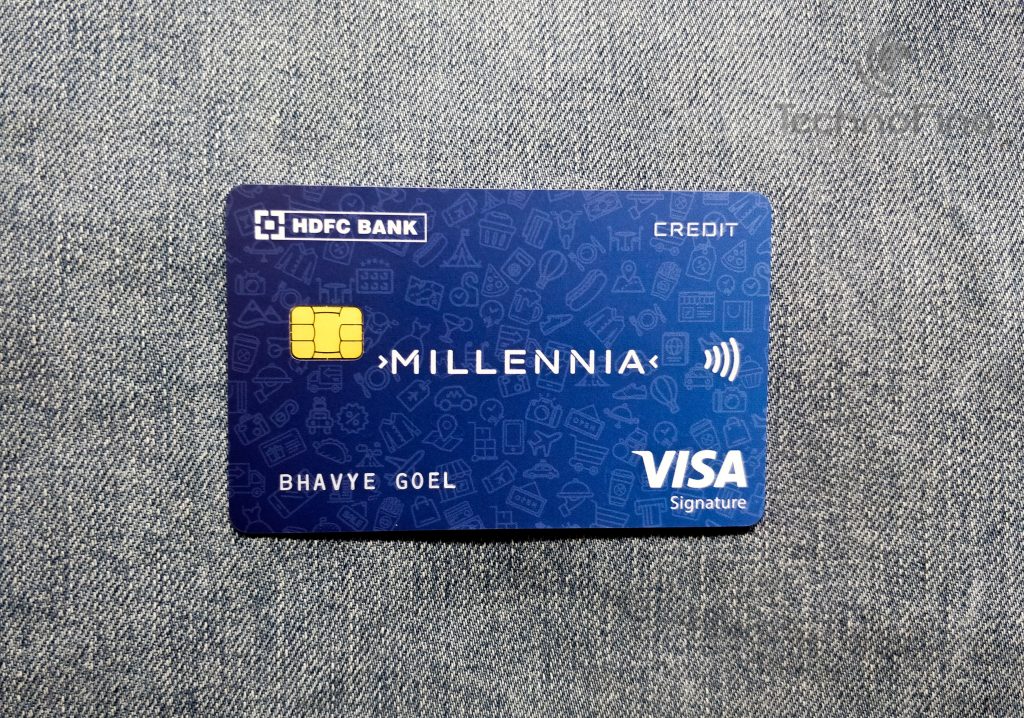 For Salaried
Indian national
Age: Min 21 yrs & Max 40 Yrs,
Income: Gross Monthly Income> ₹35,000
For Self Employed
Indian national
Age: Min 21 yrs & Max 40 Yrs, Income: ITR > ₹6.0 Lakhs per annum
Unofficially if you have an existing credit card with HDFC Bank having a 1L limit then you can ask for an upgrade.
TechnoFino Recommends
Anyone who has been tracking this card can easily judge that the card has been quite simplified now. With the minimum transaction amount limit removed and points validity extended by a year, this card has become highly rewarding even for a normal user who doesn't understand the complexities of the T&C and is not a high spender.
But the card has been silently devalued for high spenders by HDFC Bank as this card was earlier beating even HDFC Regalia Credit Card by providing double-dip opportunities on Amazon shopping and Instant Vouchers via SmartBuy which used to translate to 10%. I had myself garnered around 15000 CashPoints and around ₹12,000 SmartBuy Cashback in a year by using it for my house rental payments via Payzapp on the NoBroker platform and Amazon shopping.

We highly recommend this card to every millennial out there looking to get a hand on a reward-worthy credit card but are not able to decide which card to choose from due to a plethora of options out there. This one card can meet your every need from shopping, dining, commuting, apparel, and all that other things. We also recommend everyone to maintain and build a long relationship with HDFC Bank as it is one of the most rewarding banks in the Indian banking space.
Are you planning to take the plunge into the world of HDFC Millennia? Feel free to ask your questions in the comments below.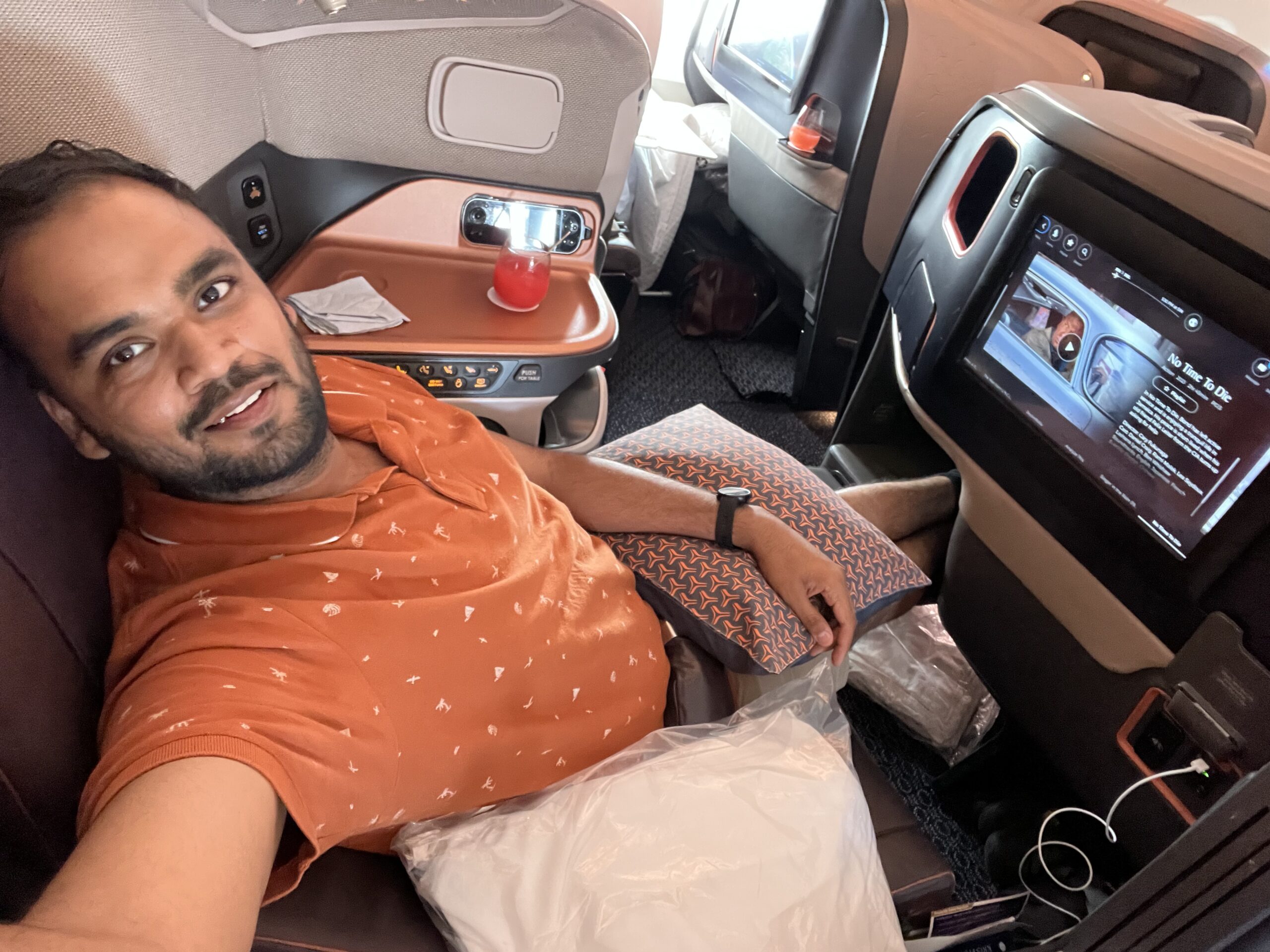 Chief Editor, TechnoFino.
Personal finance nerd! Physics enthusiast and trainer. When not into Physics, he is minting points and hunting for the next best credit card for himself.