Bank Of Baroda has today launched HPCL Energie Credit Card in collaboration with Hindustan Petroleum. This card is offered on RuPay platform by the issuer and with that comes the additional benefits of the RuPay platforms like lounge access and other online promotional offers. Here are all the details about this card.
Charges and Welcome Benefits
| | |
| --- | --- |
| Joining Fee | ₹499+GST |
| Joining Benefits | 2000 Reward Points on ₹5000 spent in 60 days |
| Renewal Fee | ₹499+GST |
| Renewal Benefits | None |
| Annual Fee Waiver | Spend ₹50,000 on your card in a year for an annual fee waiver. |
The joining fee on this card is well compensated with an equal value reward points though there are no renewal benefits given if you pay the fees for the next year. I don't think that should be a reason to worry before taking this card since the annual spending required to make it free year by year is very less and can be achieved by spending on fuel alone. You can apply for this card using 100% digital application process from the link below as a token of support to TechnoFino.

Reward Points Accrual
| | | |
| --- | --- | --- |
| Spends Area | Reward Rate | Capping |
| HPCL Spends (Fuel, LPG Purchases) | 24 Reward Points/ ₹150† | 1000 Reward Points* |
| Grocery, Departmental Spends & Utility Bills | 10 Reward Points/ ₹150 | 1000 Reward Points* |
| All Retail Spends | 2 Reward Points/ ₹150 | None |
† This card also rewards you additional 6 Payback Points on loading HP Pay Wallet using this card which jacks the reward rate by 1.5% additionally. HP Pay charges a 1% surcharge on wallet loads which will be reversed.
*After crossing the threshold all spending in the accelerated category will yield rewards at the normal reward rate of 2 Reward Points/ ₹150.
You are also eligible for a fuel surcharge waiver of ₹100/month but since I don't consider it as a reward hence excluding it.
Reward Points Redemption
| | | |
| --- | --- | --- |
| Spends Area | Reward Rate | Reward Eligible Spends Limit |
| HPCL Spends (Fuel, LPG Purchases) | 4% | ₹6250 |
| Grocery, Departmental Spends & Utility Bills | 1.66% | ₹15,000 |
| All Retail Spends | 0.33% | None |
1 Reward Point = ₹0.25p
Reward redemption charges are absolutely zero.
The card is great only for fuel spending at HPCL Pumps. The reward rate in other categories is very poor. The USP is that reward points can simply be redeemed as a statement credit for 25p per point that too without any redemption charges which is a great feature as most of the banks are nowadays charging for direct cash redemptions.
TechnoFino Maximum
Maximizing rewards on this simple card is a no-brainer since all you have to do is use it only for fuel spends at HPCL pumps up to a maximum of ₹6250 per month and yield the maximum benefits. You can also enroll in the loyalty program of HPCL called HP Pay and yield another 1.5% benefit. For more information on this, you can go through the Fuel Loyalty Programs in India blogpost.
I would also recommend you to book LPG cylinders using HP Pay if you are a user of HP or else you can also check for ongoing offers on LPG booking on Amazon where BOB is regularly running 5% off offers. You can also avail the unbeatable offer of 10% off on utility bills on BOB cards which is available on Amazon. And if your discom allows partial payments then using you can pay the whole bill at 10% off using multiple Amazon accounts with your add-on cards.
Lounge Access
1 Complimentary Visit/Quarter at partner domestic lounges only for the primary cardholder.
PayTM Movies
This card offers you 25% off up to ₹100 on the purchase of a minimum of 2 tickets per transaction on PayTM. This benefit can be availed twice a month. This offer is good but not that great. Good only because PayTM won't give you those quota exhaust errors while booking like BookMyShow and not that great because of the reward rate which is generally 50% off on most of the cards.
Fuel Surcharge Waiver
1% fuel surcharge waiver maximum ₹100 per statement cycle on all HPCL fuel purchases including the spending done at the HP Pay application.
Forex Markup
Standard forex charges of 3.5% + GST applicable.
Eligibility
Indian resident
Age 21 to 65 years
Monthly Income 30,000
Generally, they are not very strict with these criteria.
Customer Care Details
For feedback/suggestions/complaints/requests the customer can contact BOB Financial @ 1800-103-1006 / 1800-225-100 or write at crm@bobfinancial.com from your resgistered mail-id.
TechnoFino Recommends
I am highly recommending this card to all the users who are using ICICI HPCL Supersaver, Uni Carbon or even the Standard Chartered Super Value Titanium as the reward rate is equivalent or even greater but without any absurd conditions and better capping.
Bank Of Baroda though needs to work on their customer care services if they really want to attract better customers towards their products. My experience with their customer service has neither been bad nor been good. Every time I have complained they have resolved my query to satisfaction but the turnaround time has been huge most of the time.
Plus even though it is a lending arm of a PSU Bank but is phenomenally aggressive when it comes to tie-ups with merchants. Whether it's the 20% cashback on CRED club, 12-15% on flights/hotels via EaseMyTrip, Yatra.com, or even 5-10% cashback on bill payments/LPG Bookings via Amazon Pay. BOB is running a 5% cashback offer on utility bill payments for the last 2 years continuously on Amazon through which we can even book a gas cylinder at 5% off!!
So everyone should have a BOB in their wallet. I have already reviewed BOB Select and BOB Premier earlier. You can also apply for any variant of your choice using the below link.

Are you planning to apply for this BOB Credit Card? Share your thoughts below!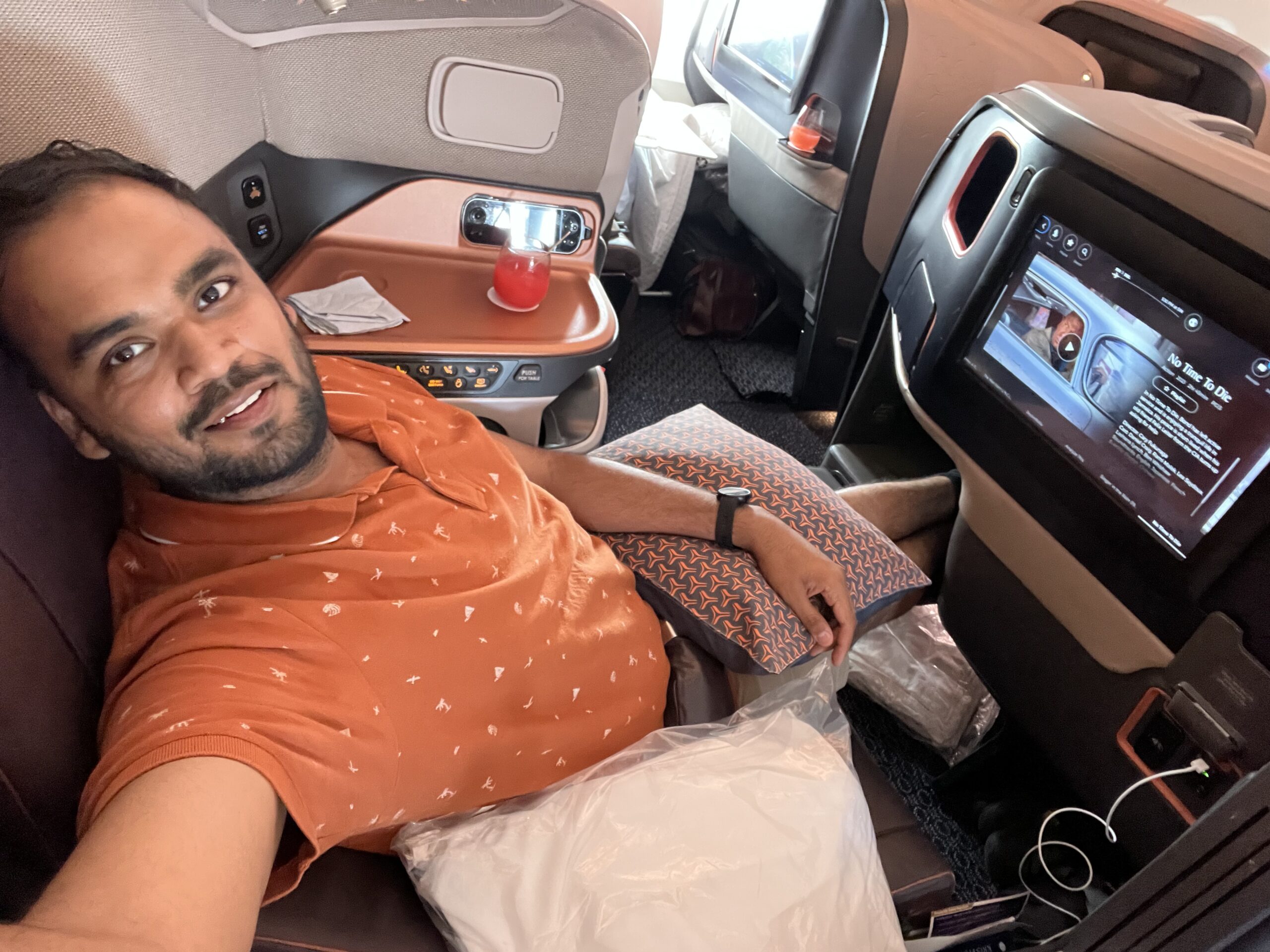 Chief Editor, TechnoFino.
Personal finance nerd! Physics enthusiast and trainer. When not into Physics, he is minting points and hunting for the next best credit card for himself.