How about a luxury chauffeured car standing right outside your home ready to take you to the airport for your next flight that too for free? Welcome to the world of Luxury Airport Transfer services which costs a bomb if availed directly but are complimentary (though not really!) if you have the right card in your portfolio.
Currently, this service in India is provided complimentary from Axis Bank on their premium travel card Axis Atlas (Platinum Tier 15L Spending) and the ultra-luxury credit card Axis Reserve. Other than this DBS Bank offers it on their Treasures Infinite Debit Card which has a minimum TRV requirement of ₹30L.
Before looking into the details of my experience, booking process, and other T&Cs, let's have a look into what this service actually offers.
Features of Luxury Airport Transfer
Car Options
There are usually two options available for airport transfer.
a) Luxury Airport Transfers are usually done in Merc E Class/ BMW 5 Series /Audi A-Series/ Jaguar X Series.
b) Sedan Airport Transfers are given in Maruti Suzuki Swift Dzire/ Renault Logan/ Toyota Etios.
Spick N' Span Cars and Chauffers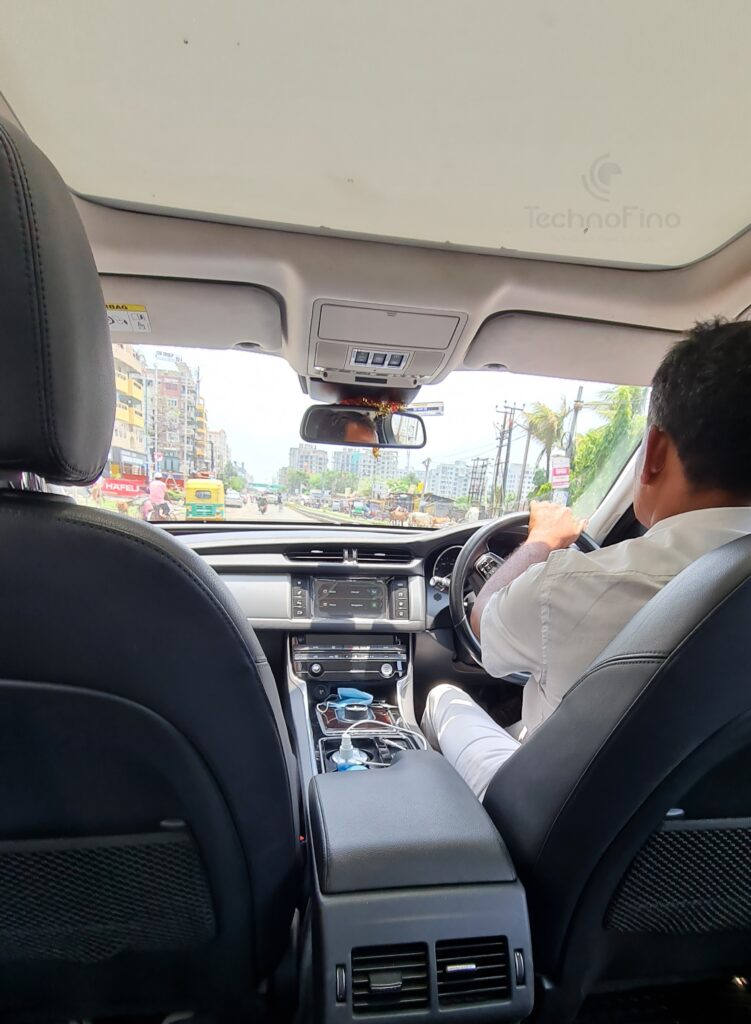 The drivers that come up are always in uniform, courteous and well-behaved. The cars are also clean inside and out but sometimes not the latest of the model. They also inform you after reaching the pickup location which is generally ~30 mins earlier than the scheduled time. They courteously wait if you are still inside the airport collecting your baggage or at home finalizing things before availing of the service.
My Experience with Axis Reserve
Complimentary Access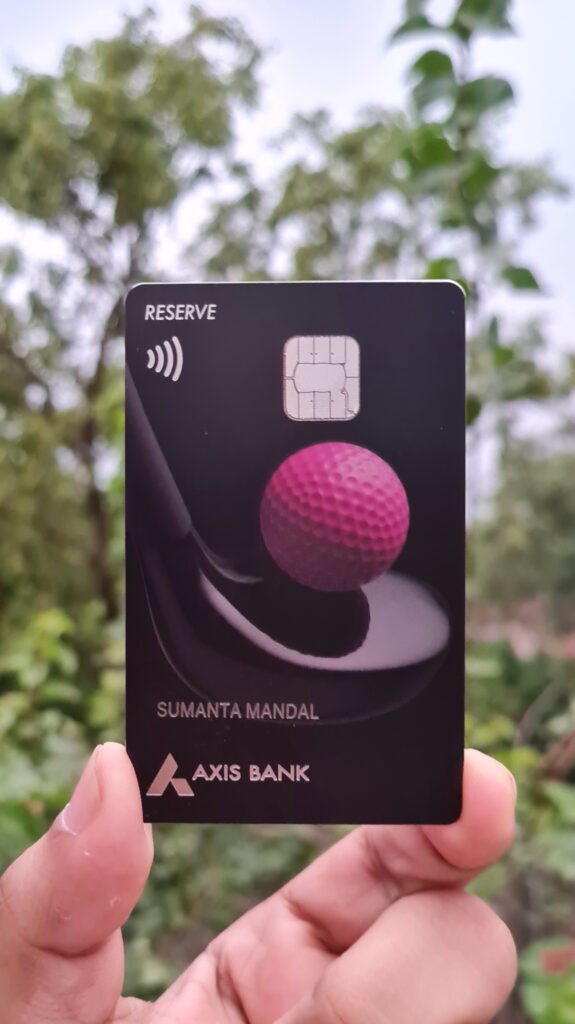 For availing this service complimentary I used Axis Reserve which I have got FYF from Axis Bank. It's one of the costliest and ultra-luxury cards from Axis Bank having whopping fees of ₹59K per year which gives 4 transfer benefits per year. Axis Bank is giving this facility in tie-up with DreamFolks Services. In my opinion, the number of transfers is quite low if compared to the fee paid for this card.
How to Book?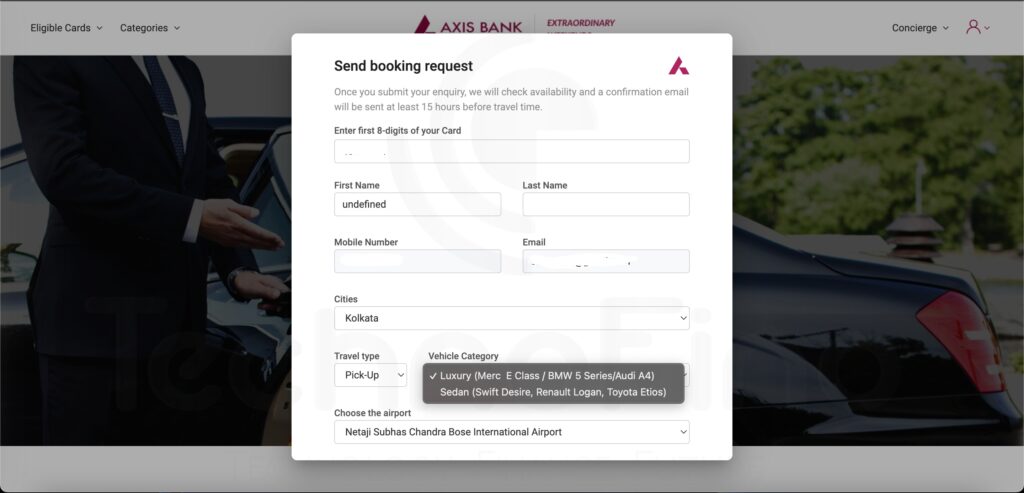 Visit the page www.extraordinaryweekends.com and choose "Airport Transfer". Select "Book your transfer".
On signing in, please enter the first 8 digits of your credit card.
Please enter the travel details including your time of travel, departure/arrival location, an airport where you want to avail the services, details of guests you are traveling with, and any other special requirements.
There will be an option to choose the car type as per your location.
After entering all the required fields, proceed to make a Re.1 transaction using the Axis Bank Reserve Credit Card to authenticate the booking.
Once the Re.1 transaction is successful, the request will be submitted for processing at the bank's end.
After this, the bank official will call you for confirming all the details and also ask you the preference of the car model.
You will get the final confirmation via mail and SMS generally a day before the transfer.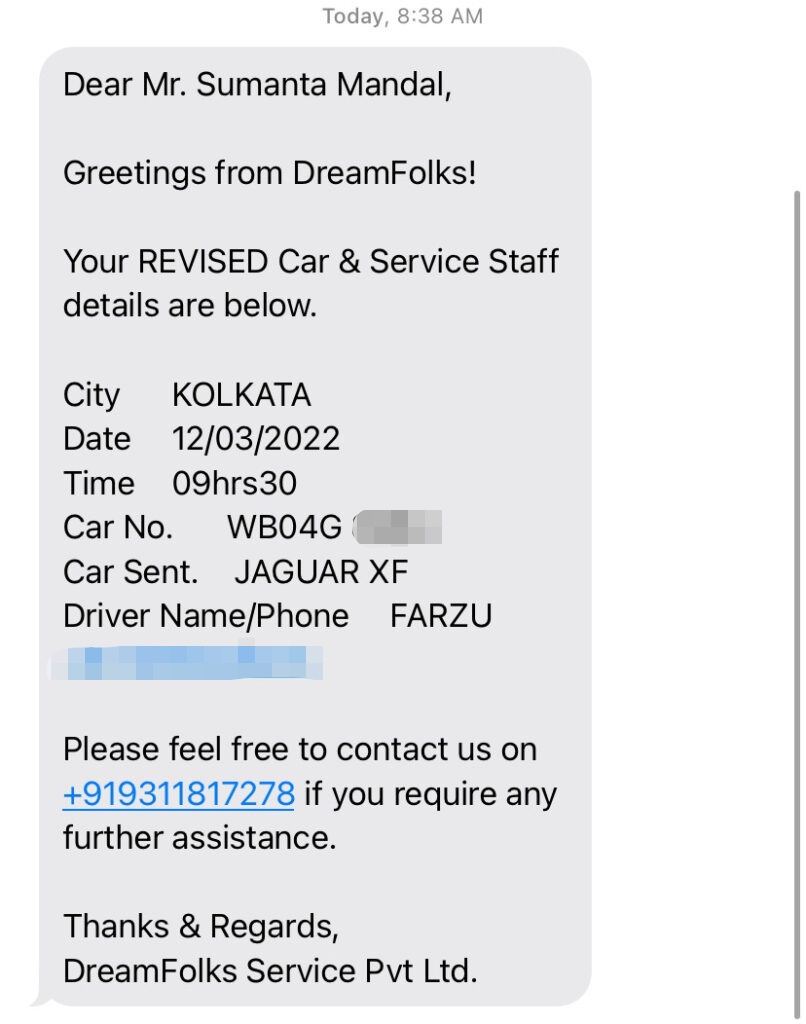 Features & Facilities
There are certain things to be kept in mind that I am sharing as per my experience which can help you ensure that your transfer goes smooth and you fully enjoy the experience.
You have to complete the booking process at least 48 hours in advance of taking the transfer.
The primary cardholder can book for up to 2 Guests per booking and can even pick up them en route if the pickup point is within city limits.
In a single car, the baggage which can be accommodated is up to 3 nos. weighing max 20-25 kg each.
There is no hard and fast distance and timing limit for the transfer since the driver is not pre-informed about the destination and route. The only condition is that your pickup or drop should be within the city limits.
The driver will wait for the customer on the travel date not more than 15 minutes from his pick-up time. In case the customer does not inform the driver of the delay. After 15 minutes the booking will be considered as a case of no show and the benefit of 1 complimentary transfer will be considered as availed.
Customers can cancel the booking at least 24 hours before service time by visiting the 'Manage Booking' section on the extraordinary weekend's page.
Serviceable Airports & Car Options
Following is the list of cities with the type of car which is available in them.
a) Luxury Airport Transfers (Merc E Class/ BMW 5 Series /Audi A-Series/ Jaguar X Series): Valid across Delhi, NCR, Mumbai, Bangalore, Hyderabad, Chennai, and Kolkata.

b) Sedan Airport Transfers (Maruti Suzuki Swift Dzire/ Renault Logan/ Toyota Etios): Valid across Delhi, Gurgaon, Jaipur, Mumbai, Pune, Bengaluru, Hyderabad, Chennai, Kolkata, Noida, Faridabad, Ghaziabad, Navi Mumbai, Cochin, Goa, Ahmedabad, Vadodara, Surat, Chandigarh, Agra, Amritsar, Lucknow, Udaipur, Nagpur, Mangalore, Mysore, Madurai, Bhopal, Gwalior, Patna, Jodhpur, Leh, Srinagar, Pondicherry, Jammu, Vishakhapatnam, Trivandrum, Indore, Ranchi, Bhubaneswar, Dehradun, Aurangabad, Coimbatore, Nasik & Mangalore.
As you can see almost all airports are covered all over India. But you will get the real value if you are availing the luxury car option which is available only in metro cities.
The Journey
My first experience of luxury airport transfer was in a Mercedes E Class to Netaji Subash Chandra Bose Aiport, Kolkata and it was indeed quite exhilarating. The driver was well before time. Plus they drop/pick you off from the VIP lane at the airports which is just next to the entry gates.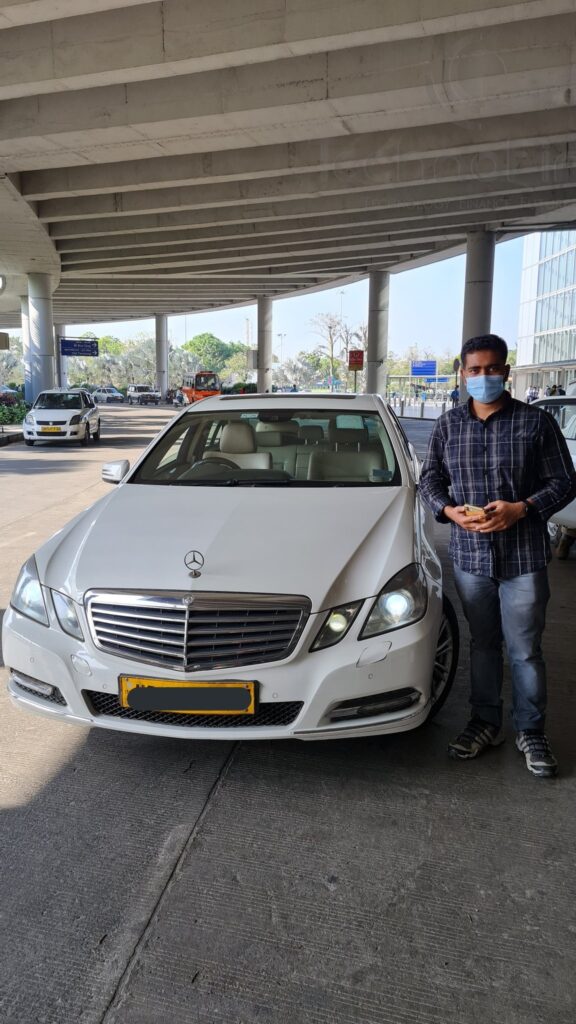 The drivers are not pre-informed about the destination as you can also pick up the accompanying guests en route to the airport. And as I was not traveling alone, so I even picked up some guests on the way to the airport. You can even take a detour to pick up guests as there are no strict distance or time restrictions as long as they live within city limits and either one of your boarding or deboarding point has to be an airport.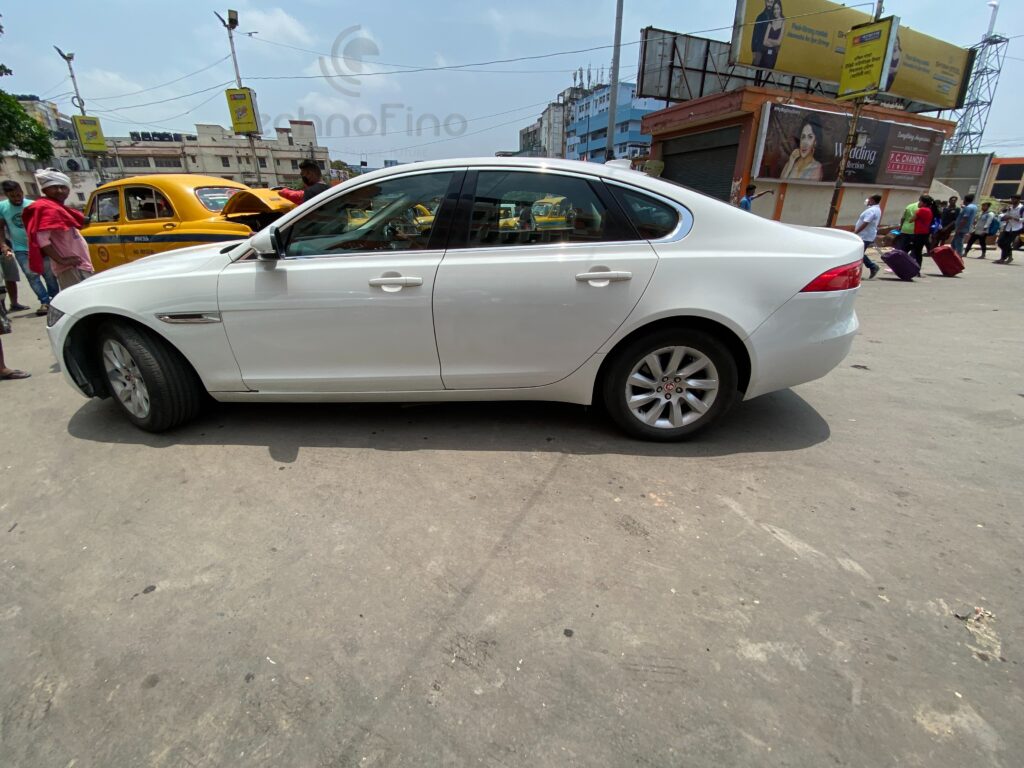 While coming back from the airport I again availed the service and this time there was a slight error on the part of Axis Bank Concierge. I had informed them about my arrival time at the airport but they re-aligned it as per the Vistara timetable for the same flight number and somehow timing was different. I got a message showing that my car will be available by 8 PM whereas my arrival was at 2 in the afternoon. So I immediately called the concierge before boarding and they handled it really very well which didn't cause me any inconvenience so full marks to them for this. Rearranging a luxury car on such short notice of 1-2 hrs is no joke.
---
Now the question arises is it worth it to pay/spend or mantain such high relationship for a card with this feature?
To answer this question I would say that it depends on how you value luxury and unique experiences in your life. It definitely gives you a royal feeling of traveling in these lean and clean luxury machines.

The real value per transfer is about 5K-6K but if you are someone who is content with sedan transfers using OLA and Uber then you will value it for no more than ₹1000. So the value proportion is a matter of perception. But if you love playing golf and like to travel luxuriously then why not live all these experiences at least once and then decide on continuing for next year. The only hazard I can see is if you get spoilt then you may not want to look back for good!
For sure, these cards are not meant for the masses since either the credit cards come with insane spends-based conditions and hard to get even FYF or the TRV requirements for the debit card is so high that its simply out of reach. And if you already holding these cards then now you have all the information at your disposal to use this luxury facility to its fullest.
Have you tried the airport transfer services? Feel free to share your experiences in the comments below.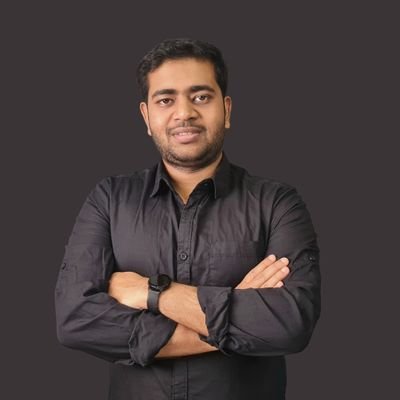 Meet Sumanta Mandal, the founder of Technofino, a renowned platform dedicated to providing valuable insights on credit cards and other banking products. With a profound knowledge of credit cards, Sumanta specializes in analyzing credit card reward systems and airmiles. His passion for the credit card industry drives him to delve deep into the intricacies of various credit card programs and uncover the best strategies to maximize rewards.