Axis Vistara Infinite credit card is the most elite credit card out of all the three credit cards that Axis is having in partnership with Vistara. This card for sure has the power to spoil you with all the luxury of travelling business class in India. Read on to know the benefits, how you can maximize them and also whether this card is meant for you or not!
Charges and Welcome Benefits
| | |
| --- | --- |
| Joining Fees | ₹10,000 + GST |
| Welcome Benefits | Get 1 Business Class ticket complimentary on payment of the annual fee. |
| Renewal Fees | ₹10,000+ GST |
| Renewal Benefits | Get 1 Business Class ticket complimentary on payment of the renewal fee every year. |
| Renewal Fee Waiver | NA |
The e-Gift voucher will be sent via e-mail within 15 working days post payment of the Annual Fee.
You will have to claim the voucher within six months of issuance post which they will be auto-credited to your account.
After claiming the voucher you get another 3 months to use them after which they will get expired.
With a business class ticket voucher being given on every renewal I would say this card is absolutely free even if you don't use it since you will be getting a renewal benefit which is at least 2X-3X of the fee that you are paying.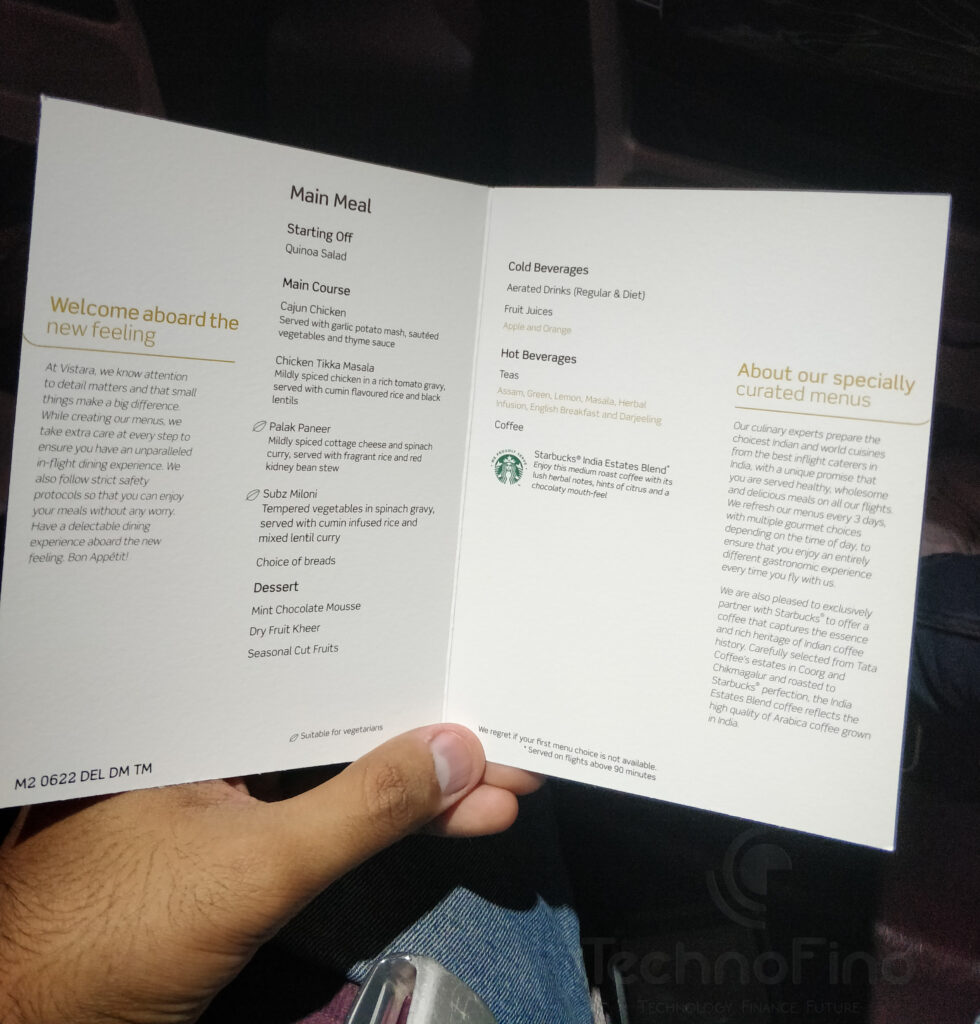 Recently Axis was running a mouth-watering First-Year-Free offer on this card and I got tempted to cross the fence. As I was already having 3 Axis Cards I had to swap my Axis MyZone with this one and I am so glad I did it. I simply got a business class ticket voucher for the fee paid and then the fee also got reversed!

As per my knowledge Axis only allows you to upgrade your basic cards with this one only if you have a certain threshold limit on your card. But since I am holding an Axis card for 5 years now with a decent 3.5L plus limit, it went smooth for me.
Reward Accrual
| | |
| --- | --- |
| Spends Area | Reward Rate |
| All Spends | 6 CV Points/ ₹200 |
Spends include all retail spend categories excluding wallet loads and fuel spending.
This card has one of the highest CV points earning rates among all the Vistara Cobrand credit cards on generic spending. Axis has excluded fuel spending from the reward structure but SBI Vistara Prime offers CV points even on fuel spending which makes it a lucrative fuel card also.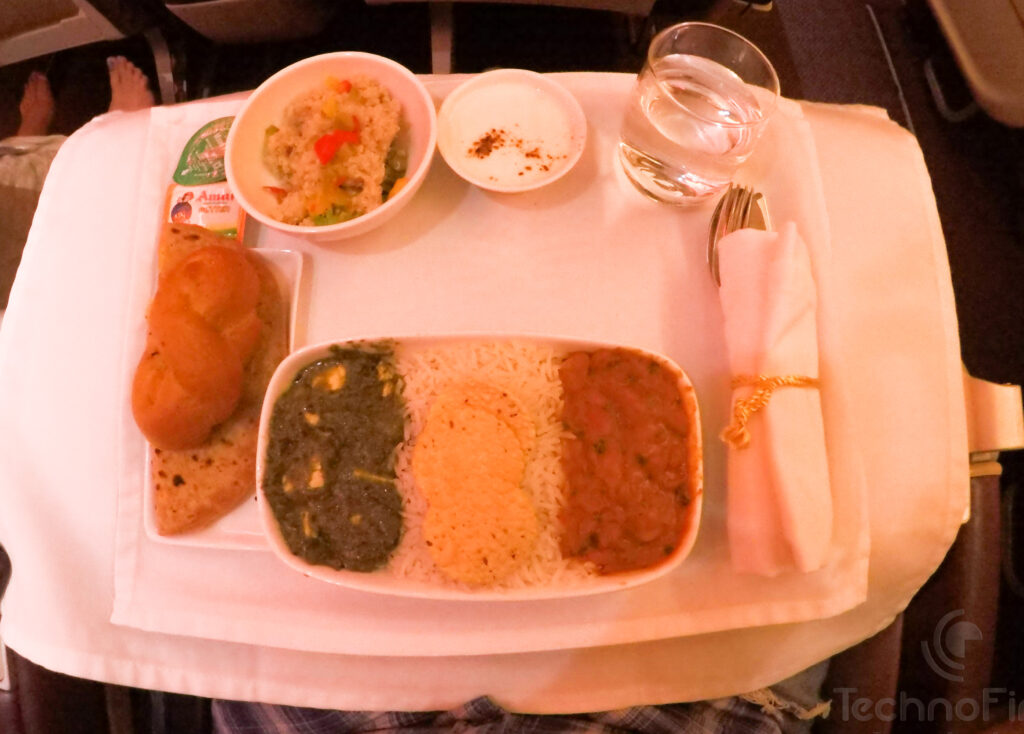 Milestone Benefit
Just like other Vistara co-branded cards, the real value of this card lies in its milestone benefits.
| | |
| --- | --- |
| Spending Amount | Milestone Reward |
| ₹1,00,000 within 90 days of card issuance. | 10,000 CV Points |
| ₹2.5L | 1 Business Class Domestic Ticket |
| ₹5L | 1 Business Class Domestic Ticket |
| ₹7.5L | 1 Business Class Domestic Ticket |
| ₹12L | 1 Business Class Domestic Ticket |
Voucher usage conditions remain the same as that of the welcome voucher as I have mentioned above. The value this card gives in the form of business-class tickets is just surreal but it depends from person to person on what exactly a person values it for.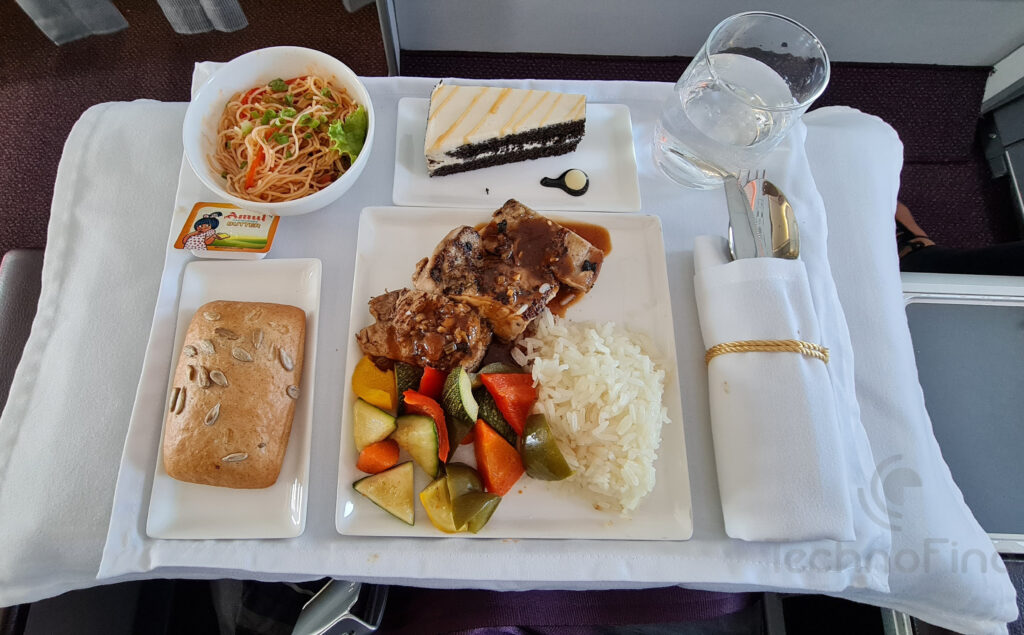 TechnoFino Maximum
I will suggest that you better leave the ₹12L milestone and aim for that ₹7.5L milestone to maximize your benefits. The last milestone simply doesn't justify the value propositions that it brings. So if you hit that ₹7.5L milestone then you will get
32,500 CV points.
4 Business Class tickets.
3 one-class upgrade vouchers.
With 32K CV points, you can get a return economy ticket from Delhi to Male or Mumbai to Dubai which approximately costs ₹26,000 for a revenue ticket. And if you are flying domestic then a Delhi-Bengaluru return flight will set you apart with 15K CV points. The 4 business class domestic flight vouchers are worth a minimum of ₹25-30K each even if we are taking a conservative value like for the Delhi-Bengaluru flight. With three one-class upgrade vouchers, the total benefits are worth ₹1.5L and the equivalent reward rate come out to be a whopping 15%! even if you factor in the taxes you will be paying for booking these redemption tickets.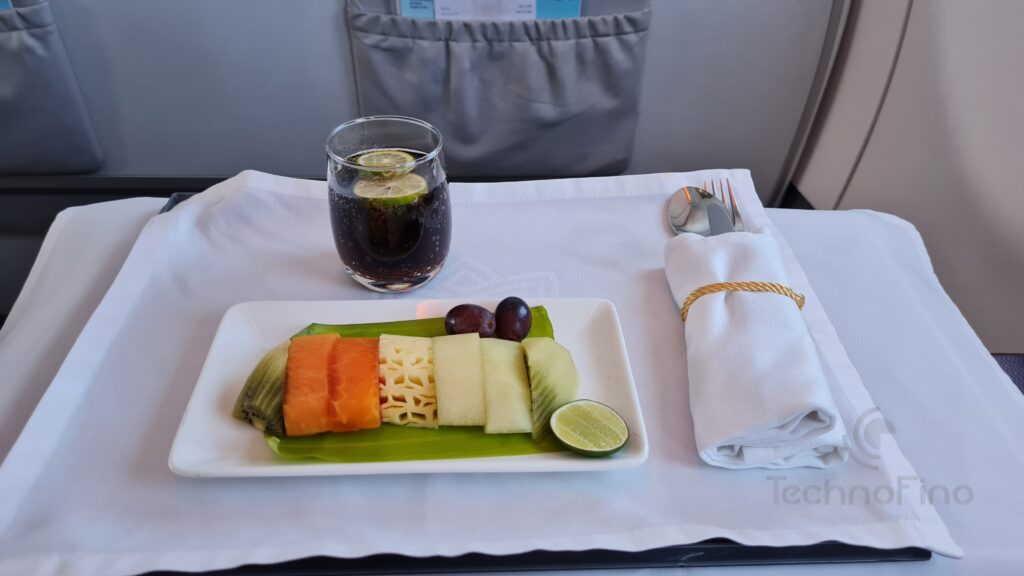 But as I said earlier if you are not a regular business class traveller then you will probably value it very differently.
I hope now you can imagine the value that it gives to you. And you can also use these vouchers and points for your family and friends by adding them as a nominee in your Club Vistara Account. Also, you don't pay any convenience fee for the booking from their official site.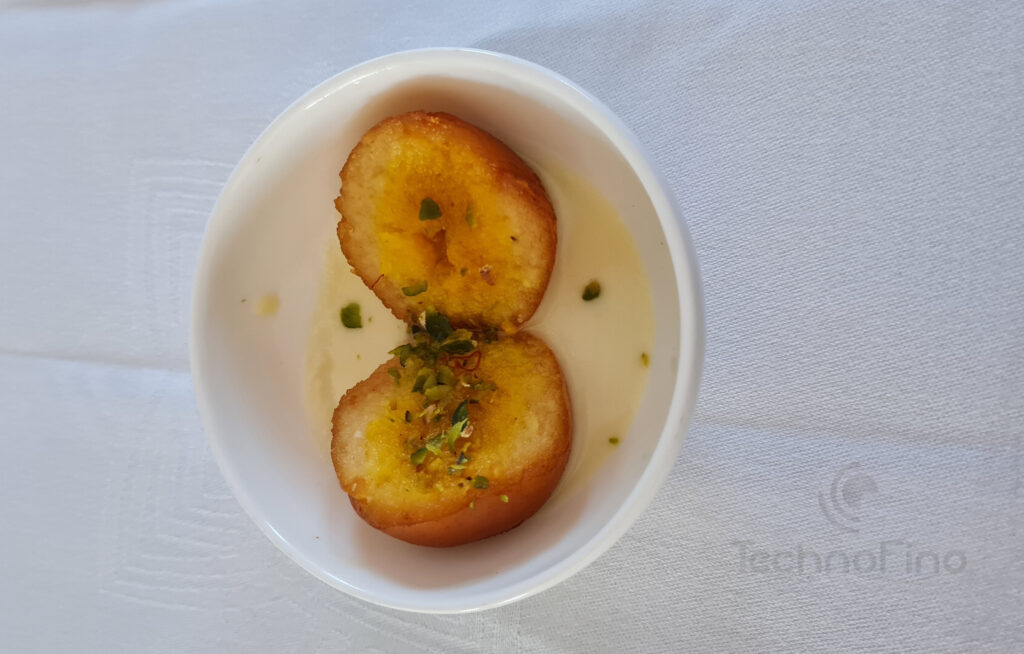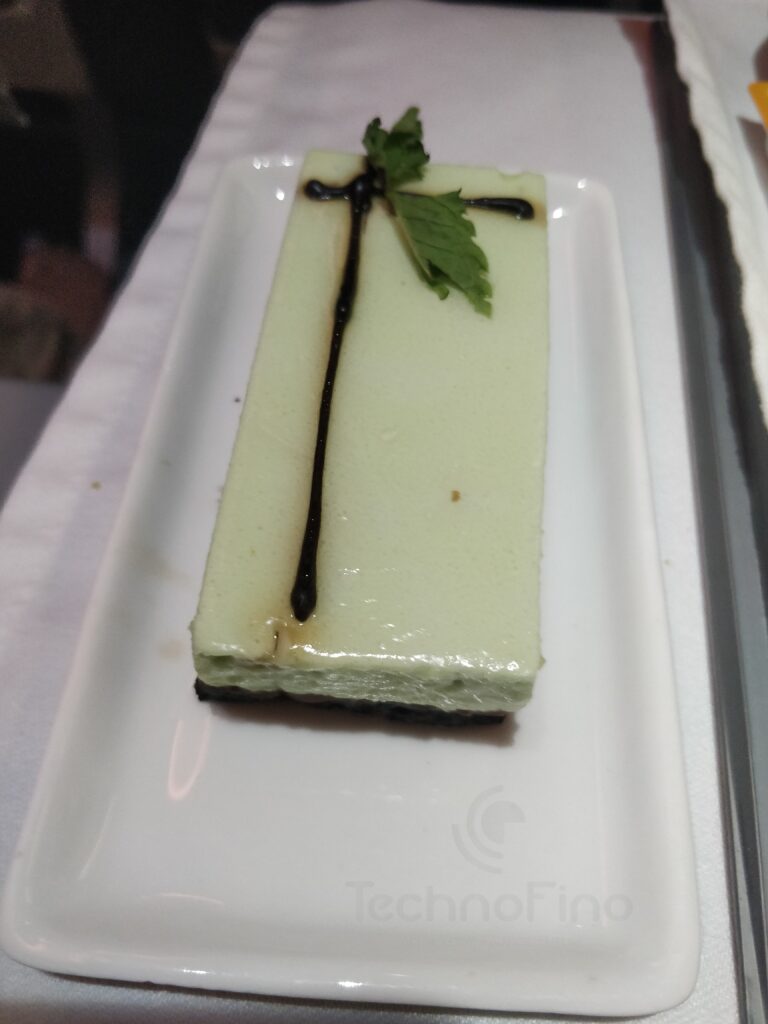 Vistara CV Gold Membership
One gets a complimentary Vistara CV Gold membership till you hold an active card which offers you a host of benefits like priority boarding, priority check-in, 10Kg extra baggage allowance, and likes.
It also gives you 10 Club Vistara Points for every ₹100 that you spend on Vistara flights. As a Gold member, you are also entitled to Vistara Priority Connect.
Lounge Access
4 Complimentary Visits/Quarter to Domestic Airport lounges via Visa and also via Vistara CV Gold Membership.
No shared access for add-on cardholders.
Golf Access
Air Accident & Fraud Liability Cover
Get a complimentary Air Accident Liability Cover of ₹2.5 Cr.
Purchase protection cover of ₹1 lakh in case of fire or burglary.
Cover of 300$ for the following.
Loss of check-in baggage.
Delay of check-in baggage.
Loss of travel documents.
Fuel Surcharge Waiver
1% surcharge waiver for a single transaction spends between ₹400 and ₹4,000.
Maximum surcharge waiver of ₹400 per statement cycle per credit card.
Forex Markup Charges
Forex Markup charges are standard 3.50% + GST
TechnoFino Recommends
If you are a regular business-class traveller on any airline then you can consider shifting your loyalty to Vistara if your city is serviced by them. The value that this card offers in the form of flight redemptions is just too good and makes this card a no-brainer.
Since there are direct flights to most of the cities from Delhi and Mumbai so they can be called as the hub for Vistara. So people living in these cities must hold a Vistara CoBranded card for the value it offers. For other cities you have to do your own calculations about the route on which you travel regularly.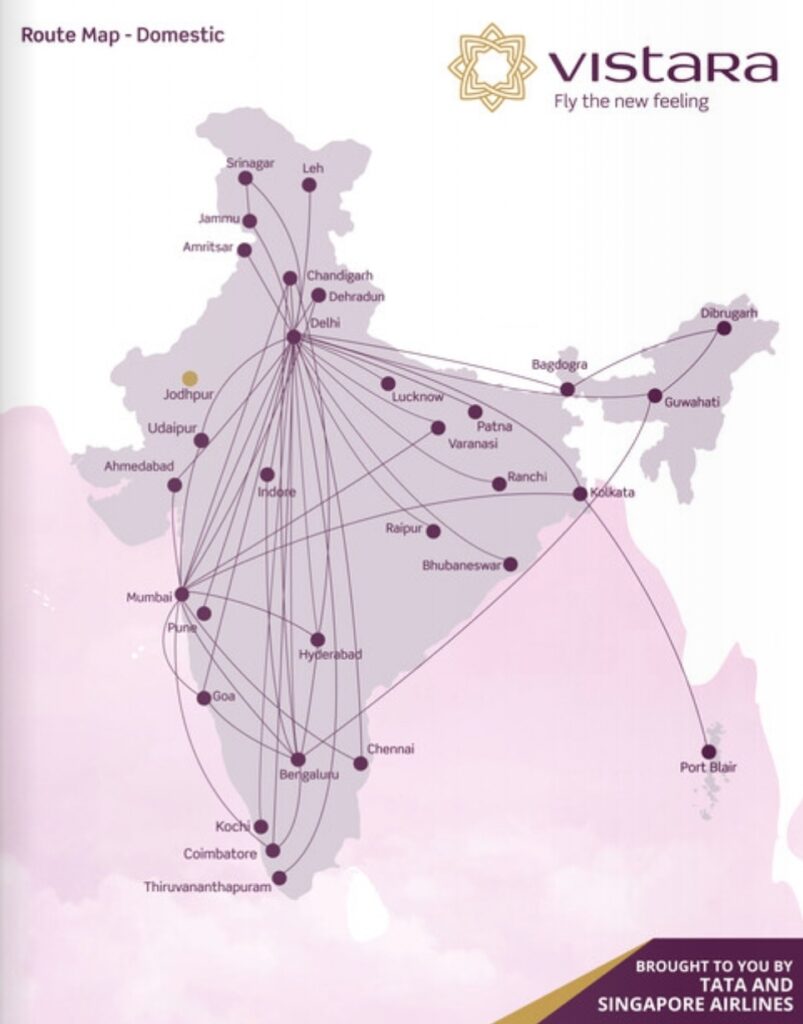 But to extract that value you will have to spend 7.5L plus the joining fees and the taxes for the four business class redemption flights taken. So for people who travel economy, it's important to evaluate it yourself since the value perception differs for everyone. And if it is not making much sense to you then you can explore Axis Vistara Platinum or Signature cards.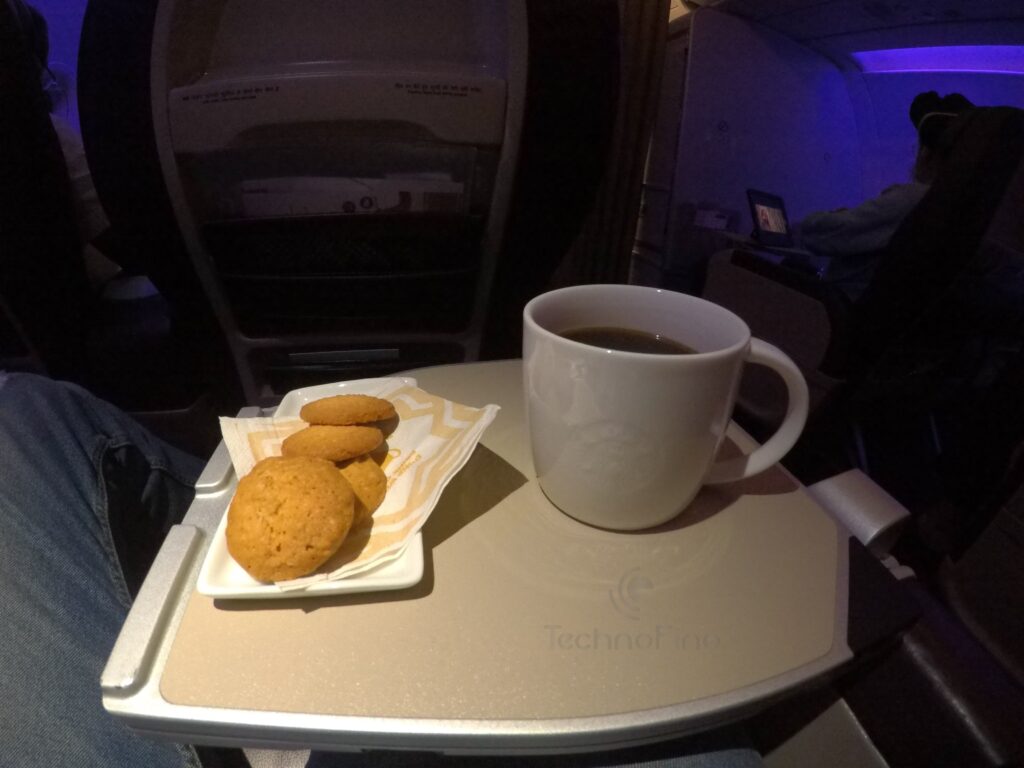 But if you are willing to live these kinds of new experiences in life then you can consider holding one. And if you are travelling business class using these redemptions then you also get eligible for exclusive business class lounges at certain airports.

How has been your experience with Vistara Business Class? Feel free to share your experiences in the comments below. If you would like to read more such articles then connect with us on Twitter.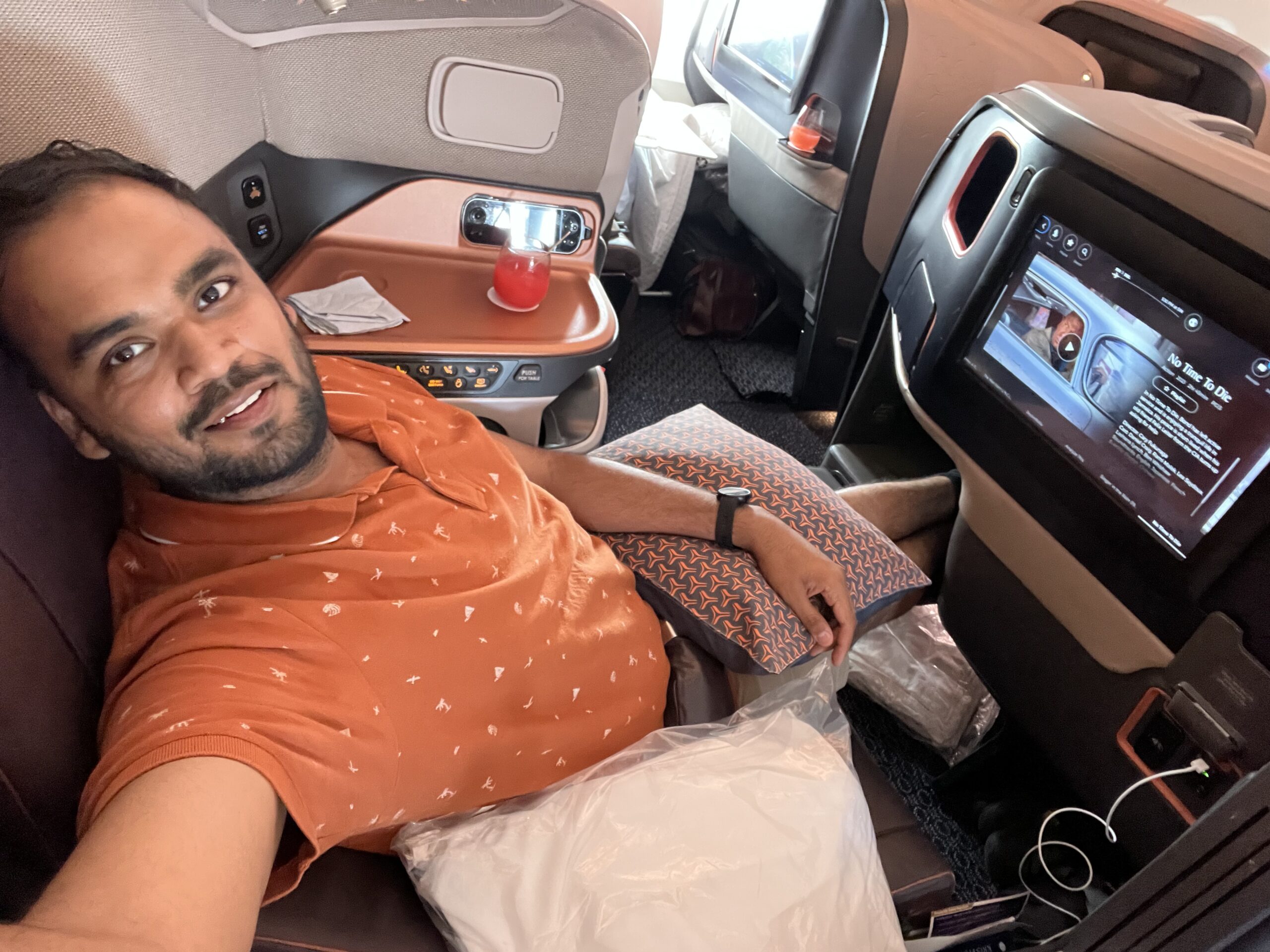 Chief Editor, TechnoFino.
Personal finance nerd! Physics enthusiast and trainer. When not into Physics, he is minting points and hunting for the next best credit card for himself.