Editor's note: This is a recurring post, regularly updated with new information and offers. Last Updated 15th May 2023.
ICICI MakeMyTrip Signature credit card is the superior of the two co-branded cards that the bank offers in collaboration with MMT. This card has recently undergone many changes in the welcome benefits that it offers.
So, Read on to find out whether you should apply for this card or not!
Charges and Welcome Benefits
Joining Fees
₹2500 + GST
Welcome Benefits
> Get ₹1,500 My Cash
> MakeMyTrip holiday voucher worth ₹2,500
> Complimentary MMT BLACK Exclusive membership
Renewal Fees
NIL
Renewal Benefits
None
Supplementary Card Charges
₹250 + GST
Supplementary Card Renewal Charges
NIL
MakeMyTrip cash is 100% usable and will be credited to the Cardholder's designated MakeMyTrip My Wallet within 45 business days post payment of the Joining Fee.
My Cash cannot be used for rail, offline holiday bookings, and 'Pay at Hotel' bookings.
MMT Holiday voucher can be used for booking domestic or international holiday packages and is a part of its welcome kit and is valid for 12 months.
The T&Cs attached with the holiday voucher are very vast and I am not including them all here so better to read them in detail before applying from ICICI Bank's website. From a value point of view, the holiday voucher will give you almost no value if you are a completely do-it-yourself traveller. The welcome benefits I would say are very poor since generally, all banks give rewards equivalent to that of the joining fees paid.
Reward Accrual
| | | |
| --- | --- | --- |
| Spends Area | Earning Rate | Reward Rate |
| Domestic spends outside MakeMyTrip* | 1.25 My Cash/₹200 | 0.625% |
| International spends outside MakeMyTrip* | 1.5 My Cash/₹200 | 0.75% |
| Spends on flight bookings on MakeMyTrip | 2 My Cash/₹200 | 1% |
| Spends on hotel/holiday bookings on MakeMyTrip | 4 My Cash/₹200 | 2% |
*No reward points on fuel transactions.
1 My Cash in MMT my wallet = 1 INR and is 100% usable when used to make travel bookings or to purchase partner vouchers through MakeMyTrip.
My Cash earned will be added to the Primary Cardholder's MakeMyTrip account within 45 Business Days of the monthly credit card statement generation
The reward structure is very dull and in line with the other lacklustre ICICI Bank credit cards. Since it's LTF so why bother spending on this card?
Milestone Benefits
Spend Rs 2.5 Lakh using the MakeMyTrip ICICI Bank Signature Credit Card and earn 1,100 My Cash each anniversary year.
Spend Rs 5 Lakh using the MakeMyTrip ICICI Bank Signature Credit Card and earn 4,000 My Cash each anniversary year.
These milestone benefits add a good value to the existing reward structure that inflates the reward rate by 1% but I wonder why will anyone spend this much on this card.
MMT Black Membership
Currently, you get an annual MMT Black Exclusive Membership for the first year which gives you the following key benefits:
10% or 15% additional discount on select participating hotels, applicable over & above other discounts.
MMTBLACK Hotel Privileges such as free room upgrades, early check-ins, and hotel-specific discounts on food, beverages, spas, and other offerings(subject to availability).
My Cash is worth Re 0.75 for every Rs 100 spent on flight bookings and My Cash is worth Rs 1.5 for every Rs 100 spent on all other bookings (Rail, Metro, and Visa not included).
Exclusive Care—a premium Customer Care helpline.
Year-round benefits from MakeMyTrip Partners.
Access to the MMT BLACK Fest.
MMTBLACK Flight Privileges such as free Meals@Airports (at select restaurants), discounted airport transfers, and free seat selection.
For continuing this benefit membership you need to spend more than Rs 2L on MMT in the next 12 months else your membership will be degraded to either MMT Black Preferred or Elite. For upgrades, the spending is counted after every travel booking irrespective of the tier enrolment date whereas for a downgrade it is counted only after 12 months of the last upgrade or downgrade.
If your spending in the last 12 months is less than Rs 30,000, you will no longer remain a member of the MMT BLACK Programme. Post this, if you complete the travel for a booking made through the MakeMyTrip platform, which is greater than or equal to Rs 30,000, then you will be re-instated to the Preferred Tier or higher Tier, the basis spends done at MakeMyTrip.
Earlier they used to offer free cancellation of flight bookings under the MMT Double Black program which was a very lucrative offer but sadly has been discontinued.
Airport Lounge Access
International Airport Lounge Access: The card member will also get 1 complimentary visit and 1 domestic airport spa access per year with Dreamfolks Card, which is available upon request. Only one Dreamfolks card will be provided with this card.
In a spa, you can either get foot reflexology, a head or shoulder massage, or an upper back massage for 30 mins.
Domestic Airport Lounge Access: The Card Member will get 2 complimentary access per quarter by spending Rs 5,000 in the previous calendar quarter.
The domestic lounge access with that condition attached is not appealing enough but what makes this card work is the Dreamfolks Card and the international lounge and spa benefits that come with it considering the LTF pricing of this card.
---
Railway Lounge Access: The Card Member will get 2 complimentary railway lounge access/quarter at the participating lounges in India. This benefit is limited only to the primary cardholder. Intrigued enough to know about what is a railway lounge? Get to know everything about them here.
Airtel International Roaming Pack
You are eligible to get a 10-day complimentary international roaming pack worth up to ₹3999 on booking an international flight/hotel on MakeMyTrip using the MakeMyTrip ICICI Bank Signature Credit Card. The Offer shall be available only to Airtel Post-paid Mobile subscribers.
. This offer can give you a good amount of savings on your next international trip.
MMT Cabs

Looks like another good offer but since I haven't used this service so can't really comment on the service part.
BookMyShow and INOX offer
You get a 25% discount, a maximum of up to Rs 150 on the purchase of a minimum of two tickets per transaction. The maximum discount amount will be INR. 200/- per transaction. You can avail of this benefit two times a month on BookMyShow and Inox individually.
But you can pass this offer if you have better cards with you since the Buy1Get1 offer is standard on many cards.
Fuel Surcharge Waiver
A 1% fuel surcharge will not be applicable on fuel transactions of up to Rs. 4,000 at HPCL pumps if the Card is swiped on ICICI Merchant Services swipe machines.
TechnoFino Recommends
Since I also wanted to get an ICICI card as my ICICI Amazon Pay was excluded from most of the online sale offers so I went ahead with this one since it was offering complimentary railway lounge access and a Dreamfolks pass which was a unique addition to my cards portfolio at that time. When I got this card they offered me an MMT Double Black membership which came with free ticket cancellation, luckily I was able to use it that year and my whole fee was almost utilized. Further, they offered a Lemon Tree Hotel Voucher worth ₹2,500.
Most of the ICICI bank credit cards are poorly rewarding and it makes sense to get only an LTF Card from its stable. So most people either try to get their premium cards LTF using their relationship with the bank or simply get their humble Platinum card. So if you are planning to get hold of an ICICI card then I would suggest you go for this card instead of an ICICI Coral or an ICICI Platinum till you get hold of any of their premium cards. And since ICICI allows you to hold their complete portfolio of cards at once there is no problem in retaining this for life and getting another card anytime later.

Are you having this LTF credit card from ICICI Bank? How has been your experience related to the unique services it offers?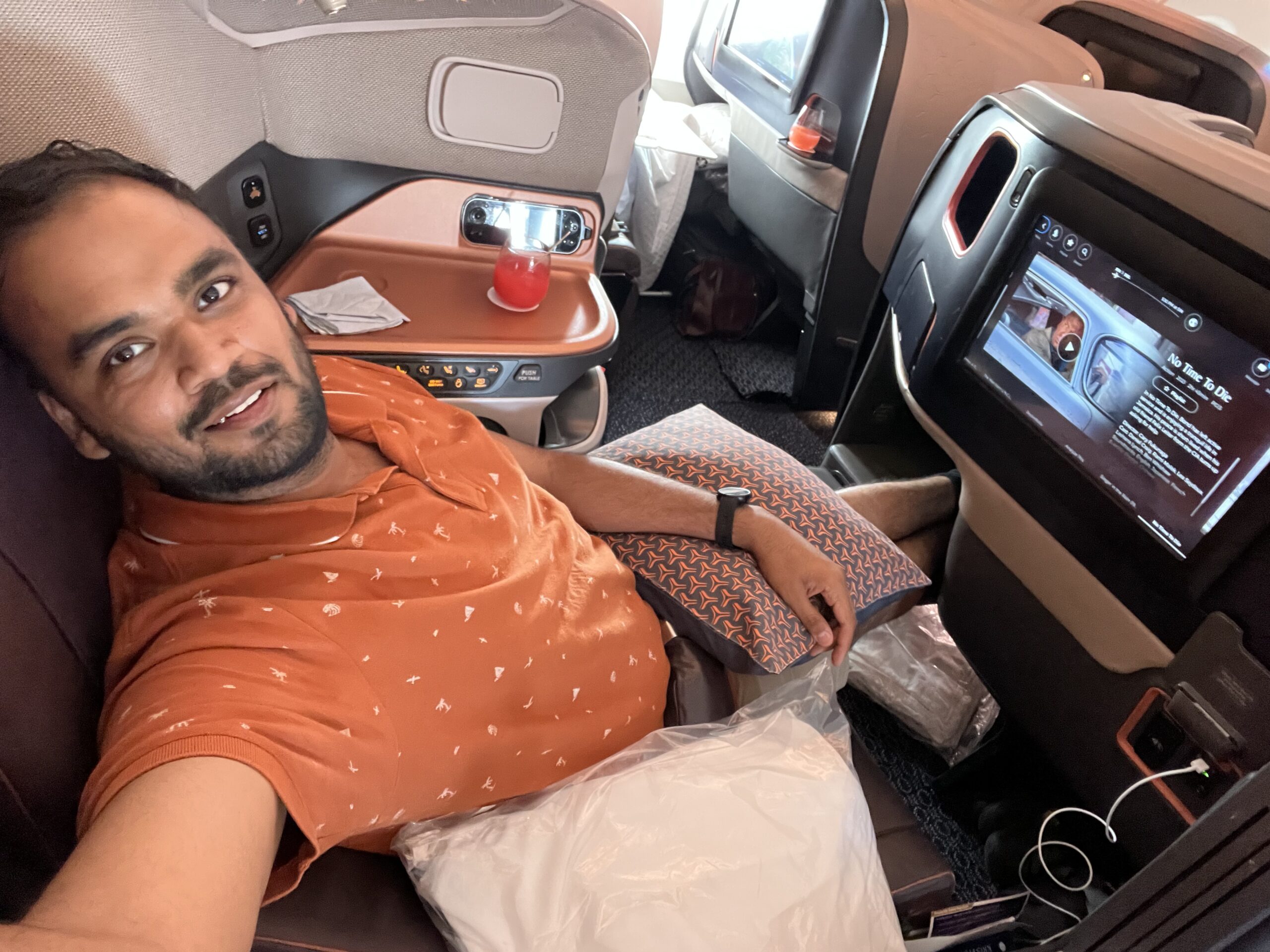 Chief Editor, TechnoFino.
Personal finance nerd! Physics enthusiast and trainer. When not into Physics, he is minting points and hunting for the next best credit card for himself.