Editor's note: This is a recurring post, regularly updated with new information and offers. Last Updated 7th May 2023.
Standard Chartered DigiSmart is a very interesting and unique card especially if you have high spending on its partner merchants. Since this card offers no reward whatsoever for spending done on any other merchant. It's made for the millennials who love to shop, roam around and hang out on weekends at the nearest multiplex.
So let's have a quick look at what this card offers!
Charges and Welcome Benefits
| | |
| --- | --- |
| Joining Fees | NIL |
| Welcome Benefits | NA |
| Monthly Fees | ₹49 + GST |
| Monthly Fee Waiver | Spend ₹5K on your card in the consecutive month for reversal of the fees of the current month. |
| Add-on Card Charges | ₹49 + GST Monthly |
This card offers a monthly fee structure which is different from the usual annual fee structure. You get your fee reversed after 90 days of it being levied if you spend ₹5000 in the next month. Like if monthly fees have been charged in your January statement then you need to spend ₹5000 in February to get the same reversed in the month of April. Since it's very complicated and the amount is meagre so you may lose interest in tracking the reversals. I do see some reversals sometimes and don't bother about it more than this.
Rent Payment Surcharge – 1% + GST.
From a fee point of view, Standard Chartered treats DigiSmart add-ons like a separate card though certain cashbacks have a common capping.
Also, I have seen some lucky people getting it converted to LTF pricing basis of their Standard Chartered Ultimate card relationship.
Features and Benefits

Myntra
Get a 20% instant discount max up to ₹700 on the Myntra App/Website with your Standard Chartered DigiSmart credit card.
It's valid once per month and no promo code is required as the discount gets automatically applied on the payment page.
No minimum transaction size.
This is the most sought benefit of this card. Since this offer is not capped at card level so you can apply for supplementary cards and enjoy that huge no-condition attached discount multiple times a month. 😉
TechnoFino Tip – Since you can use this card only once per month and fashion is that category in which there are frequent returns and replacements required so it's better to load ₹3,500 every month to your Myntra wallet and use it as you wish.
Yatra
For travel benefits, the partner merchant is Yatra and benefits on Domestic flights and hotels are quite lucrative.
Category
Discount
Min Transaction Amount
Maximum
Discount
Discount
Code
Transaction
Restriction
Domestic
Flight
Bookings
20% Instant
discount
No Min Transaction
₹750
DIGISMART
1 transaction/ quarter
International
Flight
Bookings
10% Instant
discount
INR 20,000
₹10,000
DIGISMART
1 transaction/ quarter
Domestic
Hotel
Bookings
25% Instant
discount
No Min Transaction
₹4,000
DIGISMART
1 transaction/ quarter
Earlier I used to use the domestic flight offer quite a lot when ticket prices were low to get the maximum 20% benefit under that capping but now it's not possible anymore. Good card if you fly on shorter routes which have low airfare.
Ola
Get 15% cashback by making payments for cab rides on the Ola App maximum of up to ₹600/month which is jointly applicable to primary and supplementary cardholders.
Cashback is applicable only on cab rides, excluding bikes, auto and shared rides.
Cashback is not applicable on loading or recharging the Ola Money Wallet.
Cashback would be credited after 60 days and no promo code is required for this offer.
I don't think any card gives such a good reward rate on Ola Cabs. So if you take cabs once in a while then this can give you some really good value on that airport or railway station transfers.
Blinkit
10% discount on Blinkit (Erstwhile Grofers), subject to a maximum amount of ₹1000/month.
There is no limit on the minimum purchase amount.
The offer is applicable on 5 transactions per calendar month.
Use promo code "DIGISMART" to avail of the offer.
It's a very good offer if you regularly make those small-small grocery orders multiple times a month. Don't forget to apply the promo code since the same is mostly not listed on the app.
Zomato
10% discount on Zomato subject to a maximum amount of ₹150/transaction.
The offer is applicable on 5 transactions per calendar month.
Use promo code "DIGISMART" to avail of the offer.
There is no limit on the minimum purchase amount.
Needless to say, apply this only when you don't have any other offer at your disposal as the reward rate is too low for Zomato.
INOX Cinemas
BUY 1 GET 1 movie ticket on weekend shows at INOX Cinemas twice a month.
This benefit is available twice in a calendar month.
The cardholder will be eligible for 2 transactions per card every calendar month, subject to a maximum discount of ₹200 on each transaction.
It's a good offer if you are living in a lower-tier city since the movie tickets there are around that amount only.
Eligibility Criteria
Only Salaried person with a stable income.
Age 21- 65 years of age.
If you are holding another card from StanC then you need to call customer care to apply for it.
Standard Chartered is not offering its card to Self Employed persons as they compulsorily ask for official mail-id and PF deduction proofs but you can apply offline using the card-to-card basis if you are holding an SC priority account(NRV~30L) or with a 36L ITR. So whether you apply for its Ultimate card or DigiSmart, ITR requirements remain the same.
TechnoFino Recommends
This card is tailor-made for millennials who have considerable spending on its online partner merchants especially if you have just started earning your salary then this card is just for you. It gives you a good reward rate of up to 25% on many merchants which you can't get without holding a premium card. Even if you pay the full fee every month still you can get much more than the fee paid just by using the Myntra offer every month. And the rest of the benefits become a bonus.
And definitely, this is not meant for the people who are more into travel or are holding much more premium cards. But even for them, this can sometimes give more value.
Are you using a DigiSmart card? Share in the comments below how you make the most of it!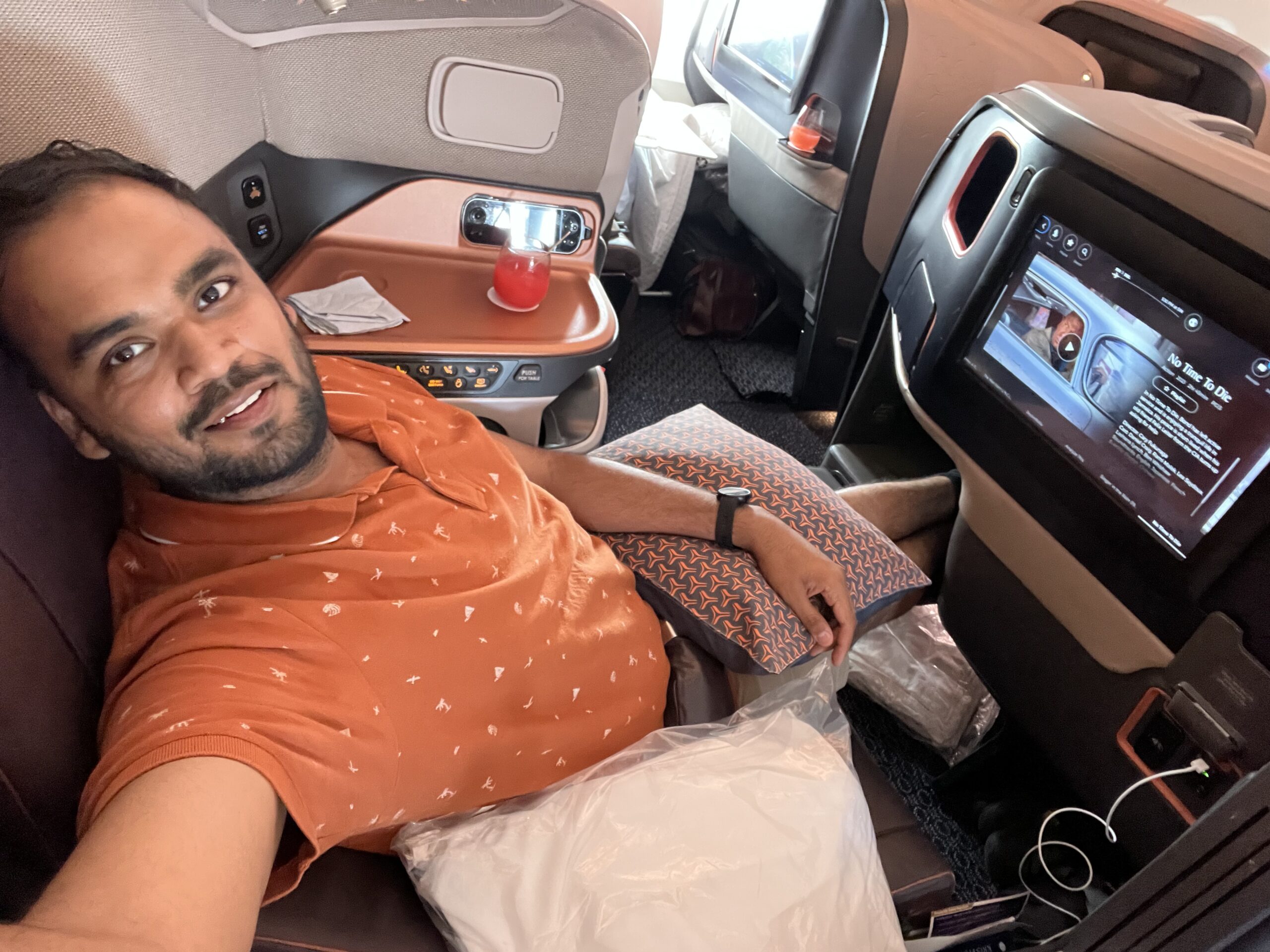 Chief Editor, TechnoFino.
Personal finance nerd! Physics enthusiast and trainer. When not into Physics, he is minting points and hunting for the next best credit card for himself.