Standard Chartered Bank Smart Credit Card, is a new decent entry-level cashback card with attractive interest rates on EMI conversion. The credit card portfolio of Standard Chartered was lacking a punch for a long now due to its lackluster offerings. But with this new launch looks like things are changing for good for users and becoming competitive for the bank.
Let's check out what this card offers and where it stands out as compared to its peers!
Charges and Welcome Benefits
| | |
| --- | --- |
| Joining Fees | ₹499 + GST = ₹590 |
| Welcome Benefits | None* |
| Renewal Fees | ₹499 + GST = ₹590 |
| Renewal Benefits | None |
| Annual Fee Waiver | Spend ₹1,20,000 or more in a year. |
*Standard Chartered is offering an extended interest-free period for the first 90 days post credit card issuance by paying only the minimum amount due as a welcome benefit.
This benefit of an extended interest-free period is available on both the primary as well as a supplementary card(s).
The cardholder will not be able to change the statement date during this period of 90 days.

Reward Points Accrual
| | | |
| --- | --- | --- |
| Spends Area | Cashback | Cashback Capping |
| All Offline Spends* | 1 Point/₹100 | 500 Points |
| All Online Spends | 2 Points/₹100 | 1000 Points |
*Except for Fuel spending and cash withdrawals.
Wallet loading will give you reward points.
No minimum transaction value for getting the cashback.
All cashback is capped at the card level i.e. the primary and supplementary cardholders are eligible to receive the maximum cashback amount individually.
Reward Points Redemption
Unlike Axis Ace in this card, the cashback redemption is not automated and needs to be done from the R360 Rewards Portal of the bank.
Modes of Redemption
Value Per Point
Reward Rate
Cashback
₹1
1% on Offline Spends
2% on Online Spends
No reward redemption charges.
The minimum cashback amount for the first redemption is ₹1000 and subsequent redemptions can be done in multiples of ₹500.
TechnoFino Maximum
For maximizing benefits on this card you will have to spend ₹50,000 per month online for a maximum of 1000 worth of cashback and ₹50,000 per month offline for a maximum of ₹500 worth of cashback. This card is good for wallet loads as Axis Ace is not giving any reward points on the same. So if you will load your wallets with ₹10,000 every month then you will be able to make it free from annual fees also.
Kuch-Bhi on-EMI (KBE)
The bank is offering attractive interest rates on EMI conversion on this card.
Convert your eligible transactions of as low as ₹2000 into 3-month EMI.
The interest rate is only 0.99% per month that too with zero processing fees which is quite attractive.
Eligibility
These are the eligibility criterias as shown on the Standard Chartered website for this card.
Age 18-65 years of age.
Stable Monthly Income
Salaried/ Self Employed persons both can apply basis income documents.
You can apply for this card via both offline and online channels. But if you are an existing StanC cardholder then your card is simply a call away and it will be generated instantaneously.
Customer Care Details
Contact Us – Standard Chartered India
Email ID customer.care@sc.com
TechnoFino Recommends
StanC has made a good start but it is nowhere near the current hot card that is Axis Ace. With no lounge access, fuel surcharge waiver, and no welcome benefits in lieu of the joining fees paid this card stands a bit below the competition. The only factor which gives it a punch is that it rewards you on wallet loading.
For someone who is regularly loading wallets using credit cards then you can go for Indusind cards by paying one-time joining fees which can give the same reward rate of 2% on weekends without any fuss of annual fees. With the restrictions getting tight on wallet loads I don't think you will be able to manage ₹10K wallet loading every month to make it free for next year so having a no-frills credit card makes a lot of sense.
So if you are already holding Indusind Iconia Amex or Indusind Legend then you can conveniently ignore this card or you can apply for them instead of this card. Even if you have IDFC First Credit Cards with you then also you are doing good without it.

Further, if you are already holding Axis Ace then this card should not be on your wishlist due to comparatively lower offline cashback rates. I would recommend this card to all those who are not able to get their hands on Axis Ace. Also, StanC is not a pioneer when it comes to online sales and other promotional offers and you won't be able to extract much value out of it on other online spending. For a detailed comparison with Axis Ace, you can watch our video here.
Are you planning to get your hands on this card soon? Share your thoughts with us in the comments.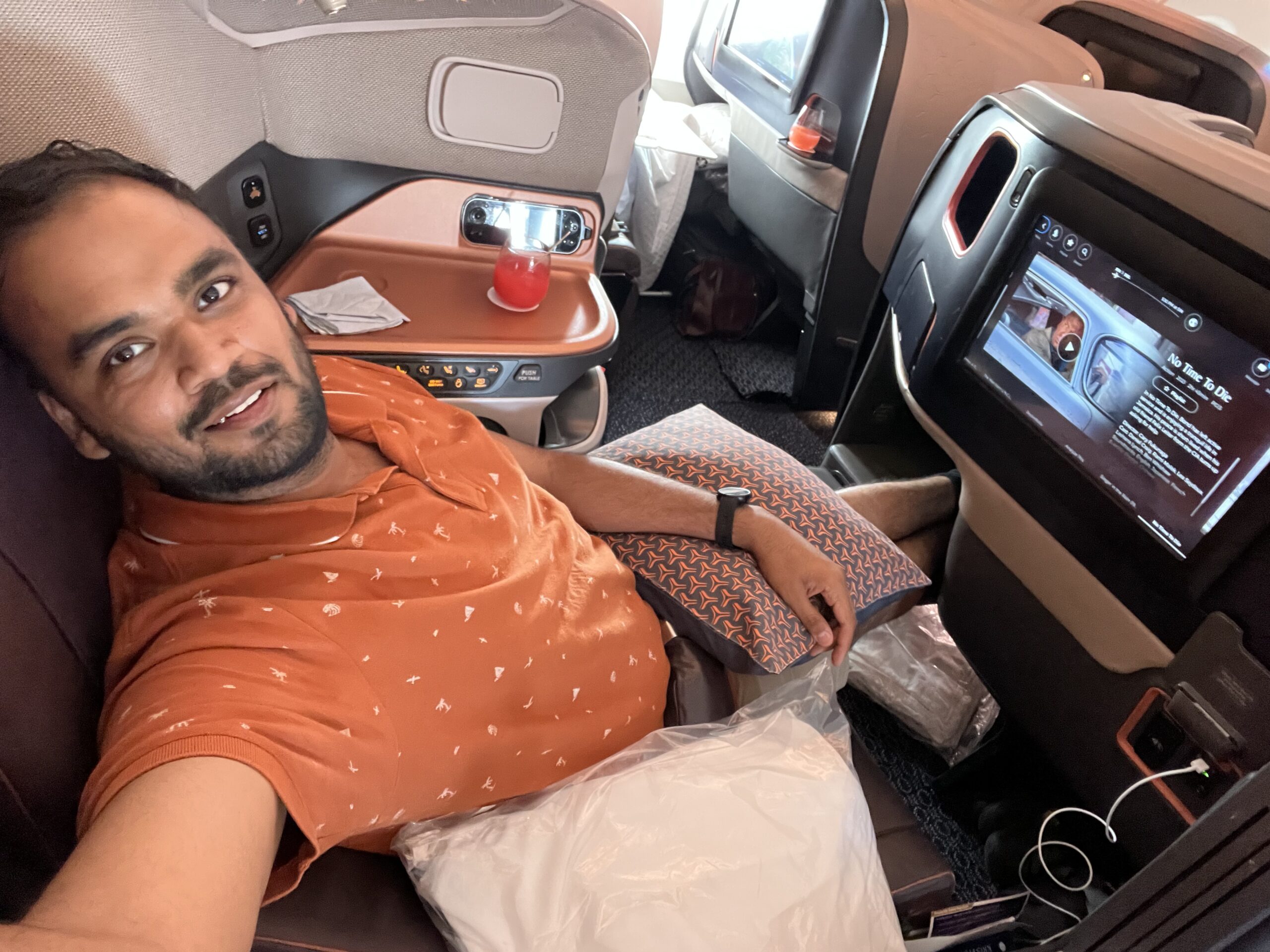 Chief Editor, TechnoFino.
Personal finance nerd! Physics enthusiast and trainer. When not into Physics, he is minting points and hunting for the next best credit card for himself.