RBL Bank ETMoney Credit Card is for all those people who identify themselves as card collector. Such users generally hunt for an LTF card or for a card that comes at a low annual fee majorly for use in sales and other promotional offers. And this strategy makes sense for RBL Bank since its cards are majorly not very rewarding and even its promotional offers are very restricted, unlike other major players. But what if I tell you that there is a card which you not only add to your collection and even earn rewards on for your usual spending! Let's check this card out.
Charges and Welcome Benefits
| | |
| --- | --- |
| Joining Fees | Free |
| Welcome Benefits | None |
| Renewal Fees | ₹500 + GST = ₹590 |
| Renewal Benefits | None |
| Annual Fee Waiver | Spend ₹1L or more in a year. |
This card comes with no benefits whatsoever for renewal or even on paying the joining fees. But still, I don't have any complaints with the product as its USP is in its monthly benefits which I will be discussing later on in the article.
Reward Points Accrual
| | |
| --- | --- |
| Spends Area | Reward Rate |
| All* Spends on Weekdays | 1 Reward Point per ₹100 spent |
| All* Spends on Weekends | 2 Reward Points per ₹100 spent |
*Except Fuel spends.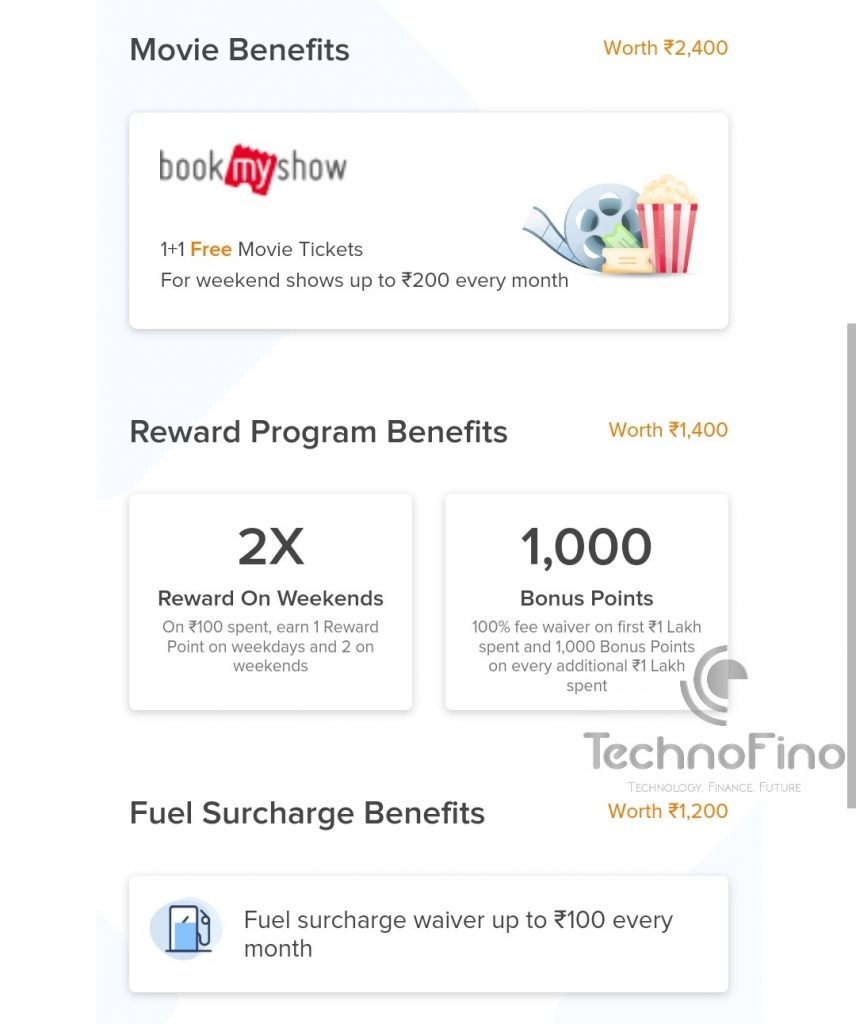 Reward Points Redemption
RBL Bank reward points can be redeemed on their dedicated portal RBL Rewards Portal but they have the worst reward rates in the credit card industry. They give the most value on travel redemptions but with such poor accrual rates. I hardly doubt that anyone will be able to redeem something meaningful out of the reward points.
Modes of Redemption
Value Per Point
Reward Rate
Travel Redemptions
~25p/Point
0.25% on Weekday Spends
0.5% on Weekend Spends
Voucher Redemptions
~16p to 23p/Point
0.16% to 0.23% on Weekday Spends
0.32% to 0.46% on Weekend Spends
No reward redemption charges.
Milestone Benefits
Milestone benefits of this card are again a bummer.
Annual Fee for the next year is reversed on spends of 1st ₹1L in a year.
Get additional 1000 Bonus Points on spends of next ₹1L (post annual fee reversal) up to 10 times a year.
Additional bonus reward points will be credited in the Cardmember's Account within 30 days of crossing the spend threshold.
The qualifying purchase value for bonus reward points will exclude all EMI transactions, cash withdrawals, charges and Goods and Services Tax.
Monthly Benefits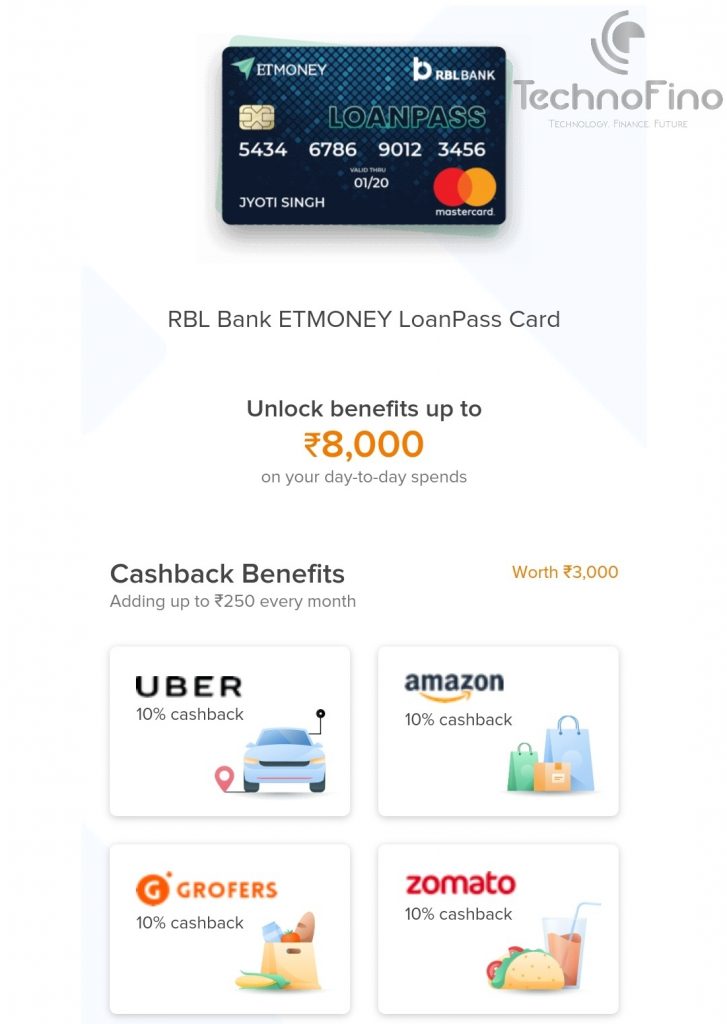 10% cashback on spends at Amazon, Grofers, Uber and Zomato. Monthly cashback is limited ₹250 only and will be credited within 30 days of making the transactions.
TechnoFino Maximum
By now you must have figured out what you ought to do with this card but if you still haven't then let me break it down for you. This monthly benefit is the only USP of this card that makes it worth holding. Even if you factor in the ₹590 annual fees and spend 2500 per month for loading Amazon wallet and using it for your daily spending then you get ₹2410 worth of cashback on ₹30,000 worth of annual spending. The effective reward rate for this comes out to be a whopping 8.03%. And whatever you save in different festive sales or promo offers is an extra on this.
LoanPass Benefits
This card is a dual credit card that comes with a credit line in collaboration with ETMoney which is a reputed brand. If you wish to only use it as a credit card then you can simply not bother to add your account details in the ETMoney application like I have been doing with this card. They offer you instant overdraft loans with the following features.
24*7 access to money transfer facility directly into your bank account.
Loan can be paid back with convenient EMI options.
Repayment is flexible with tenures ranging from days to months with ZERO pre-closure charges.
Interest ranges from 13%-18% P.A. decided basis your profile and is to be paid only on the amount you borrow.
Processing charges up to ₹10,000 are ₹250+GST whereas above that amount they charge 2.5% of loan amount+GST.
BookMyShow Movie Benefit
Get 1+1 free movie tickets (Up to ₹200/-) on BookMyShow once a month for Weekend shows. This is mostly a standard offering on most of the RBL Cards but mostly I find that the tickets quota is full.
Fuel Surcharge Waiver
Waiver of fuel surcharge up to ₹100/month for fuel transactions between ₹500 and ₹4000.
Eligibility
These are a few criteria decided for this card by RBL Bank but generally, they are not that strict and offer this card to even self-employed persons. This card can be applied via the ETMoney app as well as the RBL Bank website.
Age 23-60 years of age.
Monthly Income : Greater than ₹25,000/Month.
Only Salaried Professionals.
As you can see eligibility conditions are very relaxed hence this card is targeted to low-income groups or cashback freaks as mostly HNIs will not like to go for a card with a monthly benefit of ₹250.
Customer Care Details
The Customer Services team is available seven days a week, 24 hours a day. But the general opinion about RBL customer services is that they are the worst of the lot and can be a frustrating experience for users. Even I faced the same earlier when cashback on this card wasn't automated and they were not crediting the same to ETMoney application. But since the changes from July 2021 things have been really smooth.
Contact Number 022-6232 7777
Email ID cardservices@rblbank.com
TechnoFino Recommends
I am holding this card since August 2020 and reaping its monthly benefits by loading my Amazon wallet. I also use this card for festive sales and other promotional offers mainly on Amazon Pantry, Cred Store, and even JioMart from time to time. I would like to recommend this card to everyone for simply loading Amazon wallets at an amazing 8% reward rate.

Earlier the experience was not that great as RBL used to skip credit of cashback for months and then I had to escalate for the same. But now things are very smooth as the cashback has been automated and thus it gets our approval. I mean why will you hunt for an LTF card if you have a card out of which you can extract some guaranteed value. Obviously, the hero products of RBL Bank are their Zomato cards but since RBL allows multi-carding, so RBL ETMoney LoanPass is also a card for keeps.
So which card do you hold from RBL Bank? Do you find this card worth it? Tell us in the comments below.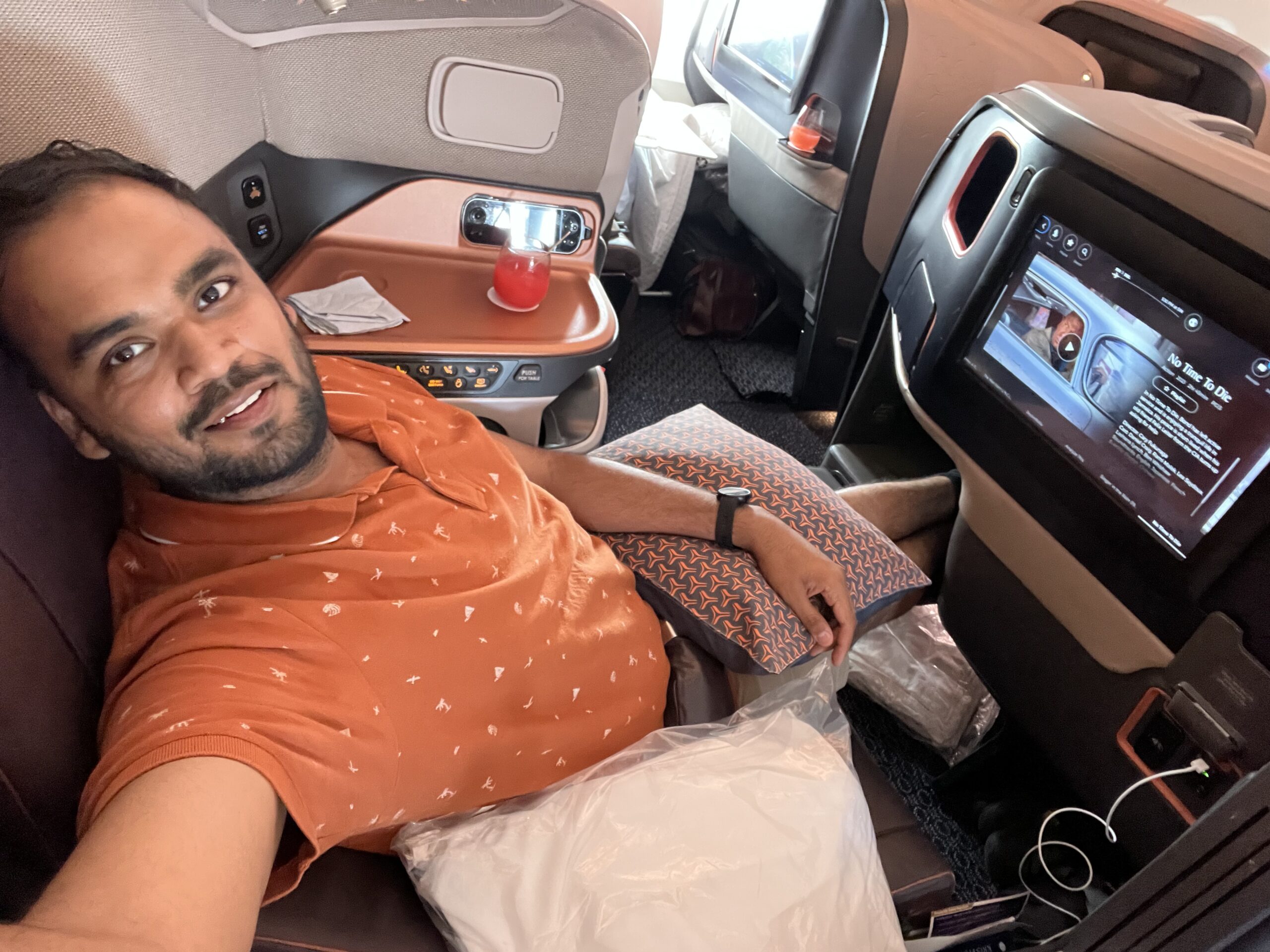 Chief Editor, TechnoFino.
Personal finance nerd! Physics enthusiast and trainer. When not into Physics, he is minting points and hunting for the next best credit card for himself.