Complimentary lounge access stands as one of the widely promoted features of credit cards. Almost all mid-range and higher-tier credit cards offer free lounge access to their customers, with even some entry-level credit cards featuring this perk.
Due to the extensive advertising, a surge in air travelers, and increased credit card users, banks are grappling to continue offering free lounge access across their entry-level, mid-range, and premium credit cards. Some banks have introduced certain conditions, while others have completely eliminated the lounge access facility from their cards.
So, what costs do banks incur when offering free lounge access?
Before delving into the costs, it's important to understand how free lounge access operates. Refer to my previous article [Free Airport Lounge Access Using Credit Cards: How It Works] on this topic for more insights. Banks and airport lounge companies function independently, lacking direct contact or connection. Instead, intermediary aggregator companies step in. Entities such as PriorityPass, Dreamfolks, and others establish partnerships with airport lounge companies and credit card issuers. These aggregators bridge the gap between banks and airport lounges, extending free access benefits to the banks' credit cardholders.
Banks can provide free airport lounge access through two methods:
Via Card Network: Employing the "Via Card Network" approach, banks purchase bulk free lounge visits from the card network associated with the credit card. For example, if your credit card network is Visa, the bank would already have a tie-up with Visa for issuing their credit cards. Visa, in turn, collaborates with various airport lounges worldwide. The bank pays a per-visit fee to Visa and grants its customers free airport lounge access.
Via Aggregator Company: In the "Via Aggregator Company" method, banks directly partner with aggregators like PriorityPass or Dreamfolks. These aggregators connect banks with airport lounges across the globe. Here, the bank pays a per-visit fee to the aggregator company, which then purchases lounge visits in bulk from the actual airport lounge providers. This ultimately offers customers free airport lounge access.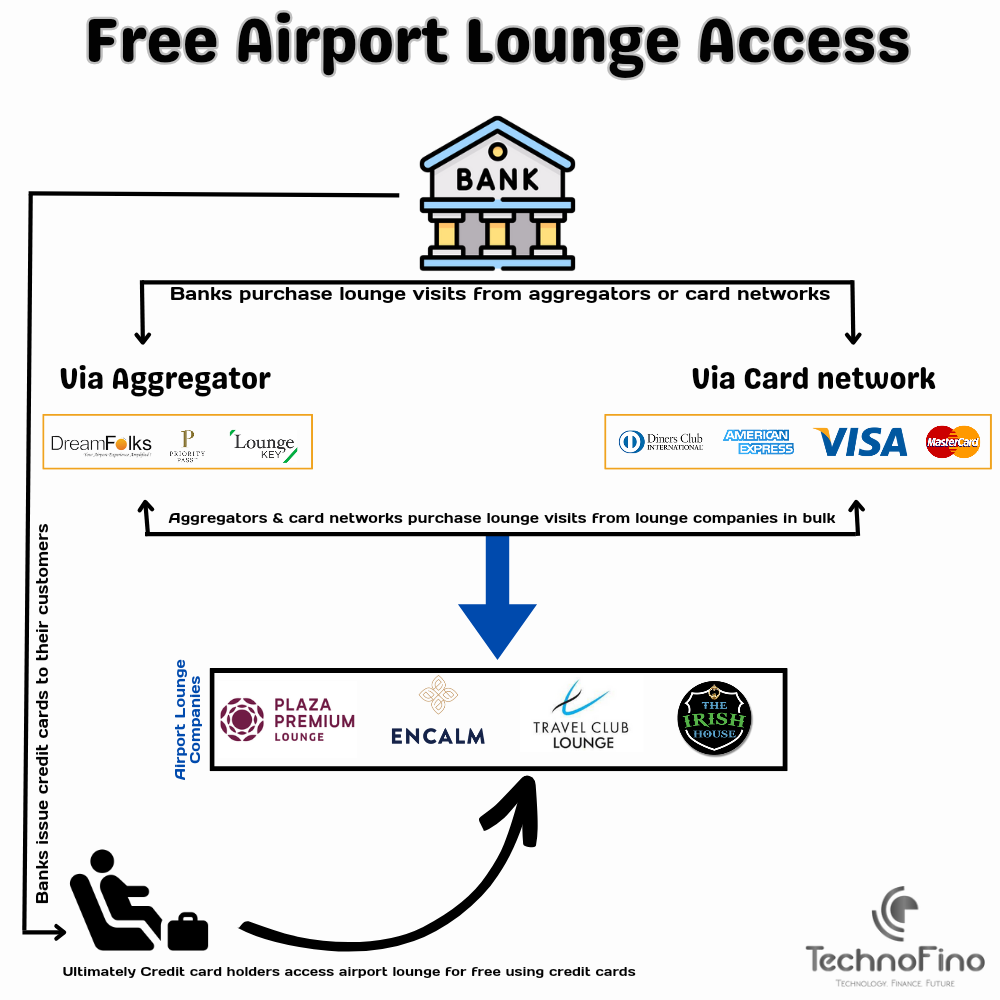 Now, moving to the core point – what are the actual costs of providing free lounge access?
In both scenarios, the bank covers the cost of furnishing free airport lounge access to customers. While cardholders enjoy the benefits of complimentary lounge access, the bank bears the expenses. The per-visit charges vary based on the bank's bargaining power and location. For instance, if you were to access airport lounges in India without a credit card offering this benefit, you might pay anywhere from Rs. 800 to Rs. 2500, depending on the location. However, for banks, this rate is considerably lower than the regular public rate. Banks generally pay between Rs. 200 to 1000 per visit, depending on the location and their negotiation strength.
The Growing Pressure on Banks:
With the continuous rise in air traffic, offering free lounge access has posed a financial challenge for banks. They are spending substantial sums to provide lounge access to customers. Many customers who don't frequently use their credit cards still avail the free lounge benefit, resulting in no income generation for the bank from those customers. As a result, banks are now stipulating specific spending criteria that customers must meet within a designated time frame before enjoying free lounge access. For instance, lifetime free credit cardholders from IDFC First Bank can only avail free airport lounge benefits if they spend Rs. 5000 in the previous month. Major players like ICICI Bank require customers holding premium credit cards such as ICICI Sapphiro and Rubyx to spend Rs. 5000 in the previous quarter to access free lounges in the current quarter. In response to increasing costs, some card issuers have been compelled to eliminate free lounge access benefits from certain credit cards. For example, SBI Card removed lounge access benefits from their SBI cashback credit card to curtail expenses.
The Future of Complimentary Airport Lounge Access:
Today, people are increasingly choosing air travel over railways due to rising railway fares. Rather than booking AC Tier 2 and Tier 1 tickets, one can secure a flight ticket at nearly the same rate. Consequently, air traffic is growing day by day, and airport lounges are becoming overcrowded due to credit card-linked free lounge access. Banks are finding it challenging to continue offering airport lounges for free. As a result, they have begun implementing various conditions. In the near future, we might witness the complete removal of lounge access from entry-level and mid-range credit cards. Moreover, banks may raise the spending criteria for premium cards to grant free access.
I believe that banks should also extend premium treatment to their top-tier super-premium credit cards, such as a dedicated section at the airport lounge or queue-less entry.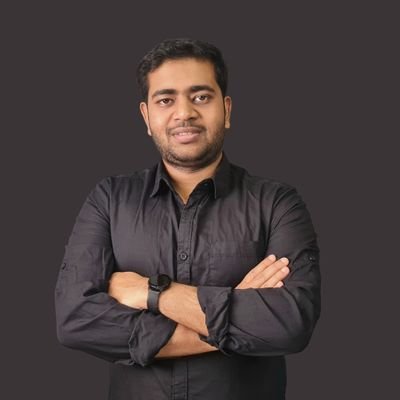 Meet Sumanta Mandal, the founder of Technofino, a renowned platform dedicated to providing valuable insights on credit cards and other banking products. With a profound knowledge of credit cards, Sumanta specializes in analyzing credit card reward systems and airmiles. His passion for the credit card industry drives him to delve deep into the intricacies of various credit card programs and uncover the best strategies to maximize rewards.