If you are a credit card user, there is a high probability that you have made purchases using the EMI (Equated Monthly Installment) option.
TF Community Discussion Link: https://www.technofino.in/community/threads/no-cost-emi-explained-is-no-cost-emi-actually-free.13990/
There are a few ways to avail of EMI options:
Purchase directly from the merchant at EMI.
Pay the full amount initially and then convert the charge into EMI by contacting your card issuer.
Opt for No Cost EMI.
When we make a purchase at EMI or convert our purchases to EMI through the bank, the bank charges us interest on the principal amount. It is a short-term personal loan. However, the bank does not report these separately to the credit bureaus.
In the case of No Cost EMI, as the name suggests, it implies EMI without any interest. But is it truly interest-free? Let's explore the charges associated with No Cost EMI to find out.
So, when you decide to make a purchase using the No Cost EMI option, let's consider buying a Samsung Galaxy S23 Ultra 5G with a cost of Rs. 1,24,999 on Amazon. You can choose to use a HDFC Bank credit card for the transaction and you will be presented with various tenure options to select from.
As you go through the options, you will notice that there is a total interest amount mentioned along with an equivalent discount for each tenure.
In reality, banks do not offer interest-free EMIs. Instead, it is the merchant who provides an upfront discount equivalent to the interest amount that the bank would charge if you were to opt for the No Cost EMI. Essentially, the bank still applies their interest as per their policy, but you receive an immediate discount of the same amount from the merchant.
In this scenario, if you choose the 24-month No Cost EMI option, you will be charged a total of Rs. 1,06,372. You will receive an upfront discount of Rs. 18,627 from the merchant (Amazon in this case), which offsets the future interest charges.
Now, let's take a look at the charges associated with No Cost EMI:
Processing Fees: Typically, banks charge a flat processing fee if you choose the No Cost EMI option. This fee can range from Rs. 99 to Rs. 300.
GST on Interest: Although customers receive the interest amount as an upfront discount, banks still levy GST (Goods and Services Tax) on the interest component of the credit card EMI. Therefore, for each EMI, you will have to pay 18% GST on the interest amount.
Foreclosure Charges: If you decide to cancel the EMI at any time, banks usually impose foreclosure charges. These charges can range from 2% to 5% of the remaining EMI amount.
It is important to be aware of these charges before opting for the No Cost EMI option.
Many people often misunderstand the concept of "No Cost EMI" and mistakenly believe that there will be no interest charged by the bank if they choose this option. This misconception can lead to feelings of being cheated once they discover the reality behind No Cost EMI. It is essential for individuals to understand all the associated fees and how No Cost EMI works before utilizing it.
Here's a Pro Tip for you: Consider selecting the maximum available tenure when opting for a No Cost EMI. By doing so, you can receive the maximum interest discount. After the EMI is posted on your credit card account, which typically takes 3 to 7 days, contact your card issuer and cancel the EMI. The bank will ask you to pay the remaining amount. Even after paying foreclosure charges, significant savings can be achieved.
Let's refer back to the example we discussed earlier with the Samsung Galaxy S23 Ultra 5G. If you choose the 24-month EMI tenure, you will receive an upfront discount of Rs. 18,627, resulting in a charge of Rs. 1,06,372. However, if you cancel your EMI a few days after the purchase, even after paying a 3% foreclosure fee (approximately Rs. 3,035, calculated as 3% of the remaining amount after deducting the upfront discount), you can save nearly Rs. 15,500 as an upfront discount.
However, it is crucial to perform your own calculations and consider the terms and conditions before employing such tactics.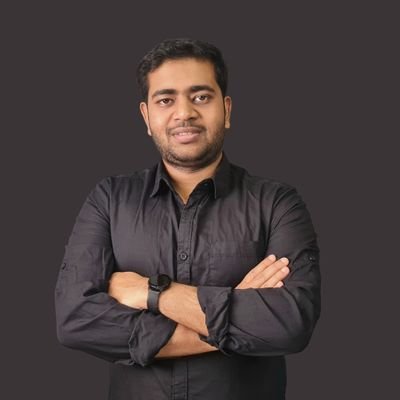 Meet Sumanta Mandal, the founder of Technofino, a renowned platform dedicated to providing valuable insights on credit cards and other banking products. With a profound knowledge of credit cards, Sumanta specializes in analyzing credit card reward systems and airmiles. His passion for the credit card industry drives him to delve deep into the intricacies of various credit card programs and uncover the best strategies to maximize rewards.